Merrill COVID-19 Vaccine Information
We are proud that 95% of our residents are vaccinated and we are facilitating booster shots for those who are eligible. 
We also require community team members to be vaccinated. 
We have protocols in place to limit the spread of the virus and we require that residents, visitors and team members wear masks at all times in our communities.
Our Team Members Are Our Heroes
Our team members share their reasons for getting the COVID-19 vaccine
Our Response to Covid-19
This is where you can find the latest information relating to our response to COVID-19. This is an ever changing situation and we are monitoring developments daily. We are following guidelines from the Centers for Disease Control and public health officials and our decisions are based on their guidance combined with the expertise of our teams.
Daily life has been transformed for everyone as a result of COVID-19. This crisis has made it necessary to look out for those who are closest to us. As a family-owned and operated company, we consider each of our residents as part of our family. To us, family means never withholding information, and even over-communicating whenever possible. It means always leaving our door open for questions, or just a voice of comfort. We believe it's never been more important for seniors to love the communities they call home, and we're committed to doing everything possible to achieve just that.
Our Protocols
Since the beginning of the pandemic, our teams have been focused on limiting the spread of the virus at our communities and to date 98% of our residents have remained COVID-19 free.
Protecting the health of our communities is a responsibility our dedicated teams don't take lightly. We're putting our extensive experience (decades, for most members of our team) to work right now as we strive to keep residents comfortable and secure. We're continuously adapting our protocols to stay ahead of the virus, and the team is committing to strict codes of conduct inside and outside of work. It's a constant effort to do whatever is necessary for our residents' health and peace of mind.
Learn more about our policies and our community operations by clicking the buttons below.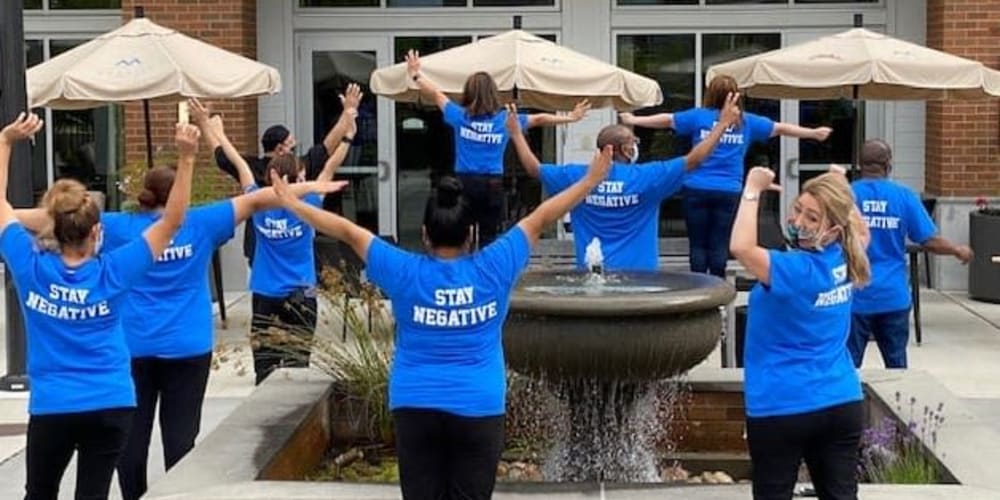 Resources You Can USe
Click below to download the information