The team at our community in Burien, Washington sure knows how to make a birthday girl feel special!  When resident Wilma Wiitala turned 101, they celebrated in style.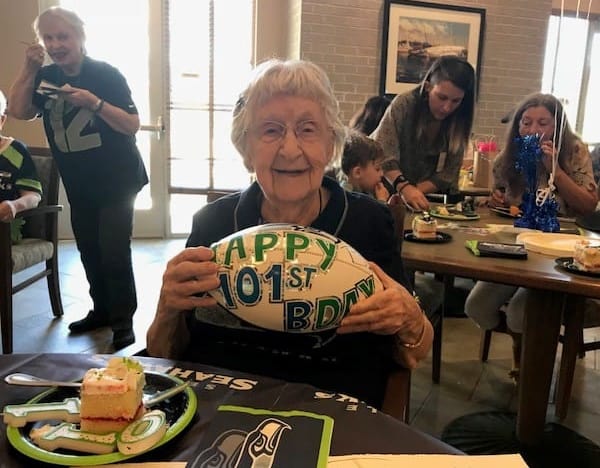 To say Wilma is a huge fan of the Seattle Seahawks would be an understatement.  She loves the team - she watches every game and was a long time season ticket holder dating back to the team's beginnings in the 1970's.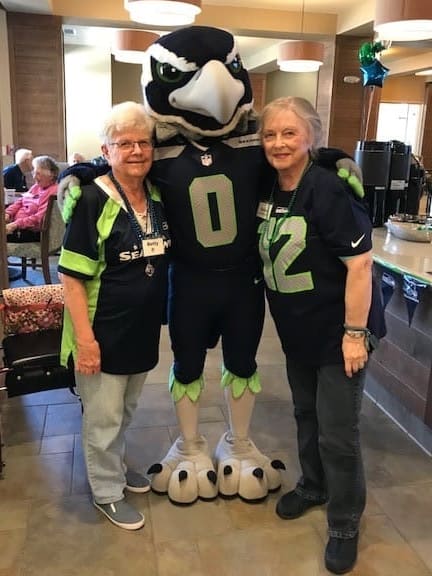 The gang at Merrill Gardens at Burien threw her a Seahawks themed birthday bash and surprised her with a visit from the team mascot.  Blitz the Seahawk brought Wilma greetings from the team and a special football.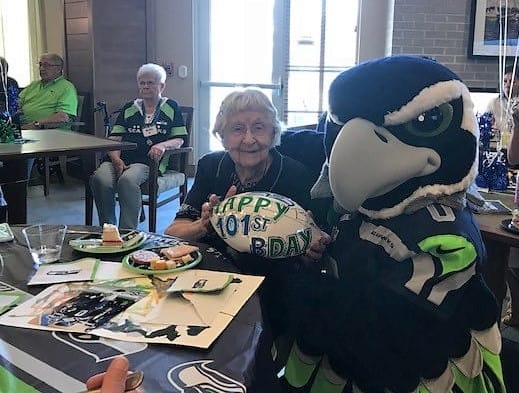 "I can't believe they did this, this is the most awesome birthday I've ever had in my life," said Wilma.  That is high praise from someone who has had 101 birthdays!
Happy Birthday to you Wilma and a special thanks to our Burien team for their hard work putting together such a special day!