Welcome to...Merrill Mastermind! During the summer of 2023, the Merrill Gardens marketing team filmed a "game show" with our leadership team. If you haven't already — meet Doug (our host), Morei, Todd, Tana, and Jason!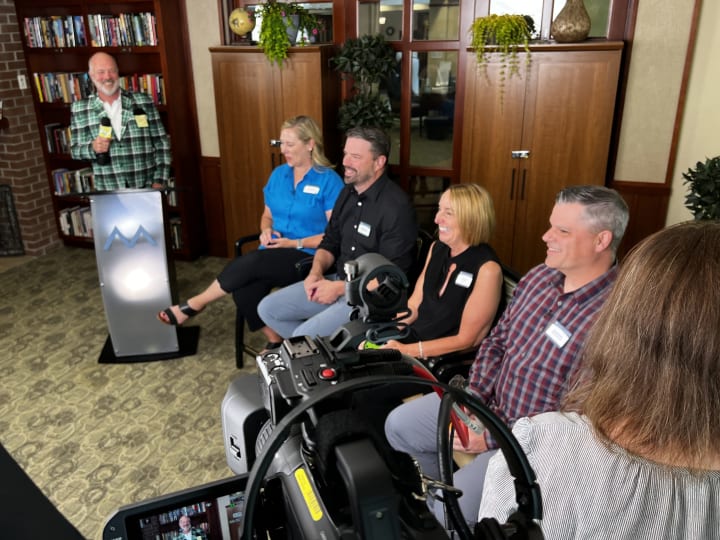 This video shoot is one of the biggest ones we have done to date. We had two video cameras, a person dedicated to audio, two videographers, and six microphones!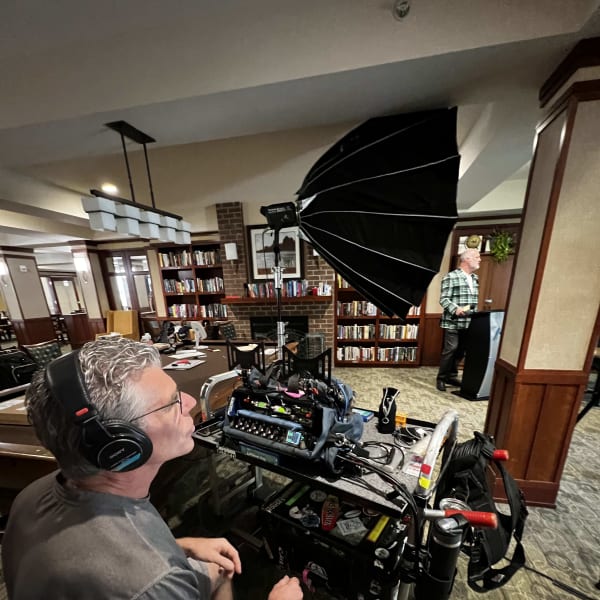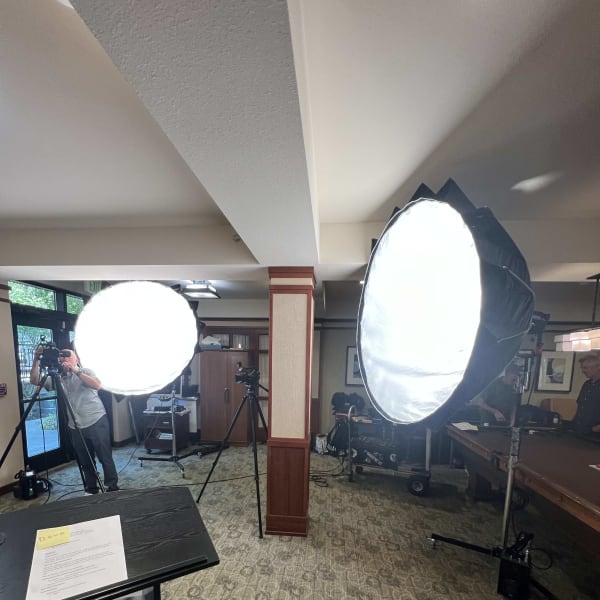 Addie, our Marketing Coordinator, helped Doug with cue cards while our Marketing Intern, Hannah, made sure to get the team a delicious lunch. 😊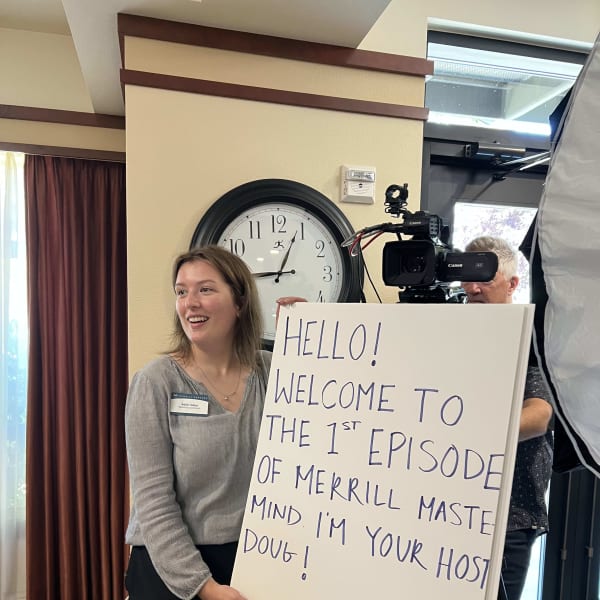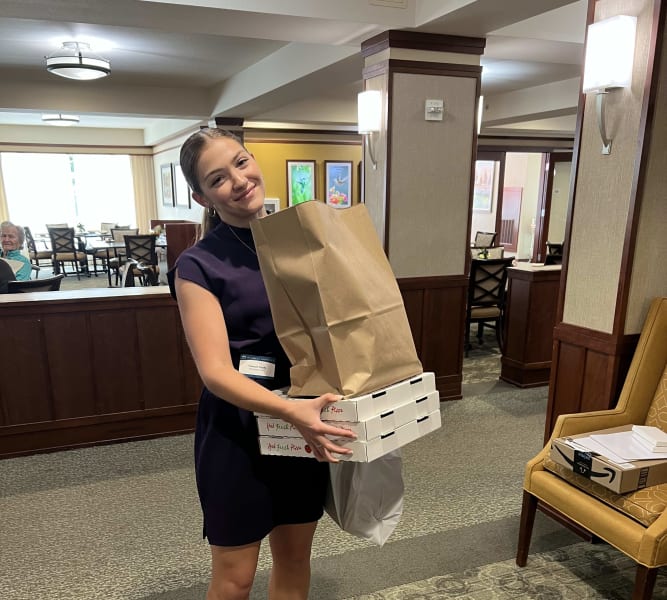 We got some amazing footage and spent the day with the people we are proud to call the Merrill Gardens leadership team! To see the final results of Merrill Mastermind, click here or watch below!