Whether they were raising money for charity, celebrating a birthday, or just having a good ol' fashioned party, our communities showed off their creativity once again! We can't help but smile and wish we were there to take part in all of the fun activities.
Our Cottonwood Heights (UT) team took their fundraising in a different direction this year as they promised pies to the face of the three directors that received the most donations. After raising over $500 for the Alzheimer's Association, residents and team members were able to enjoy covering the "winners" in whipped cream!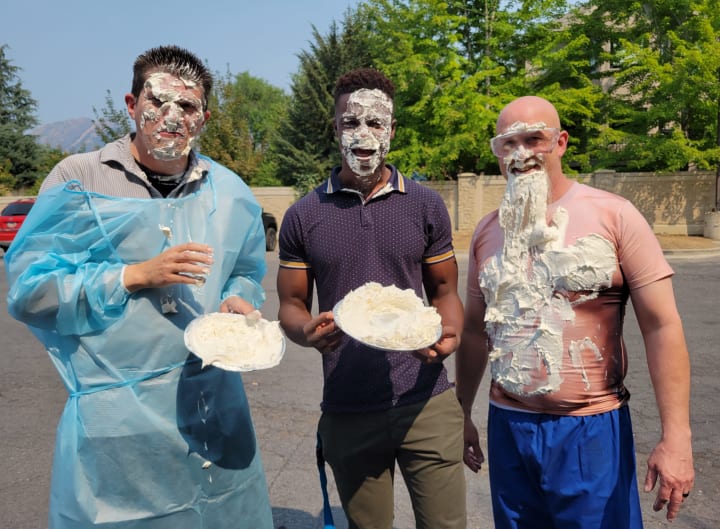 Our Santa Maria (CA) residents took advantage of the last bit of summer with a huge luau! The entire community was covered in Hawaiian-themed decorations as everyone dressed in their best festive outfits, enjoyed a delicious array of food, and experienced a live performance of music and dance.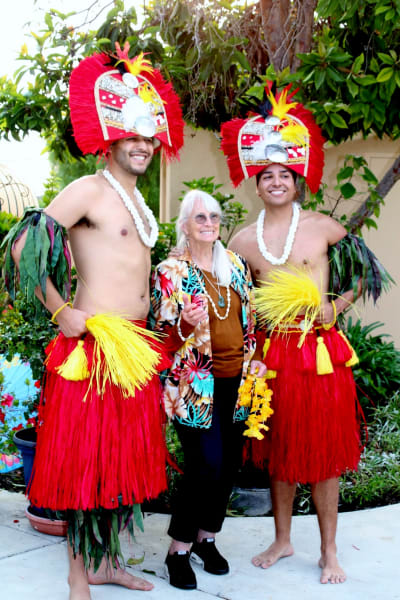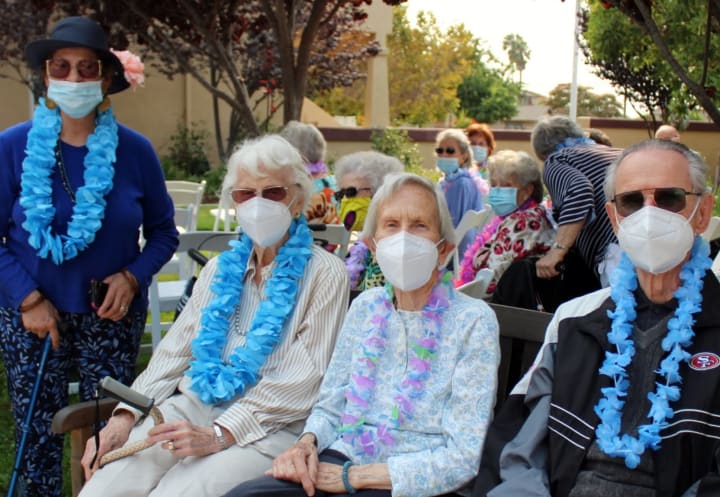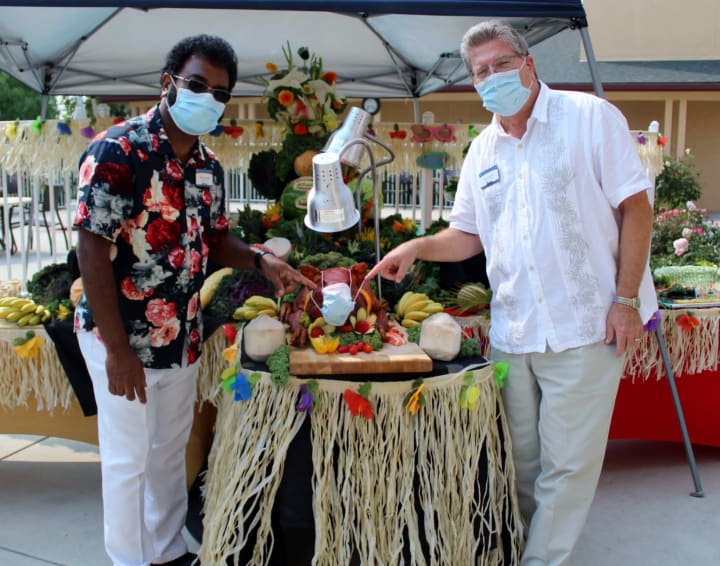 Residents at Carolina Park (SC) are always looking for their next opportunity for some friendly competition. This last week they took inspiration from the game show Minute To Win It to see who could stack, flip, and rearrange cups the fastest!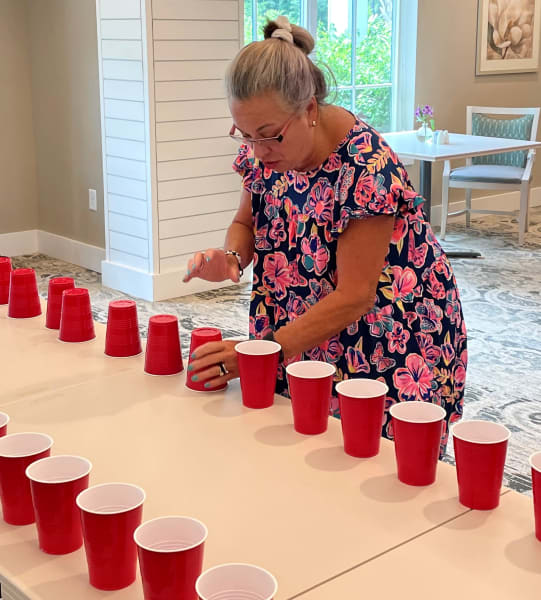 Birthdays only come around once a year, so we love that our communities throw a great birthday party every chance they get! Team members in Knoxville (TN) made sure to make Kathleen's party something special with some tasty food, a huge cake, colorful decorations, and wonderful friends. Wishing a very special 98th birthday to Kathleen!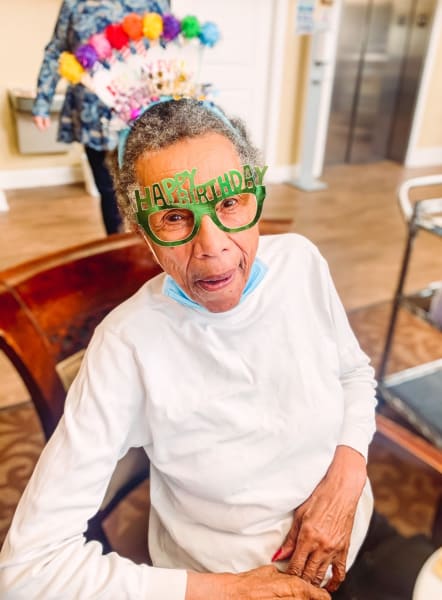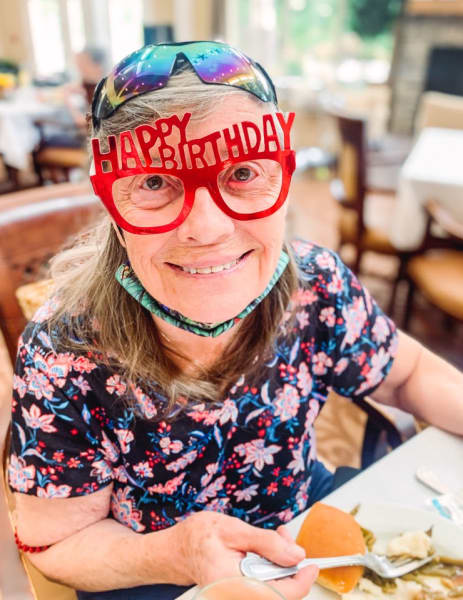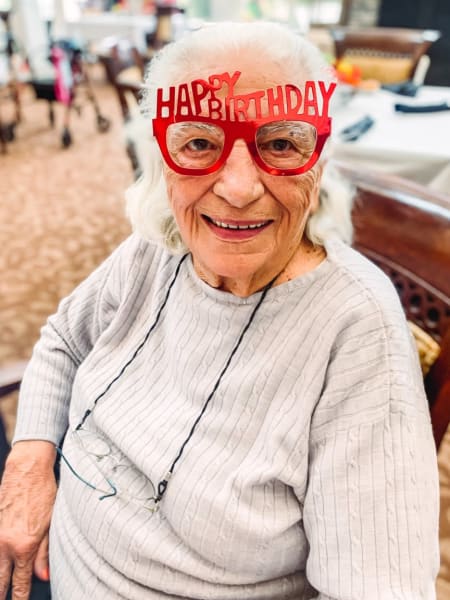 We can all take a lesson from our creative residents and never let anything become routine! No matter what you're doing this week, try adding a little something extra!