Louise George had the chance to discuss her trip with Puget Sound Honor Flight with host Margaret Larson when she appeared on New Day Northwest on KING TV in Seattle.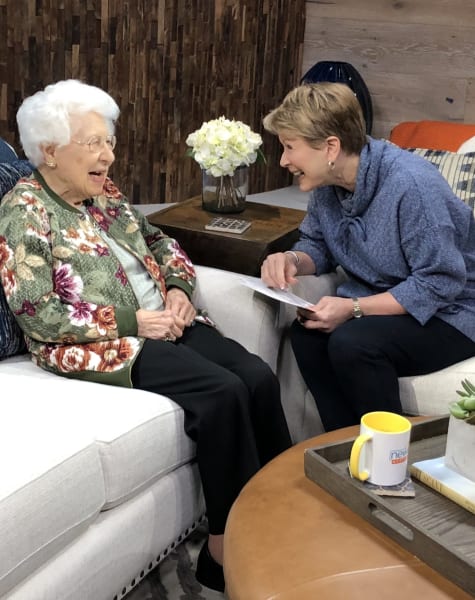 Margaret shared a laugh with Louise, who just celebrated her 101st birthday.  Louise served in the Marines in WWII and she was thrilled to make the journey with Puget Sound Honor Flight to Washington D.C.  Louise lives at Merrill Gardens at Renton Centre, WA and the community helped arrange her trip with Honor Flight.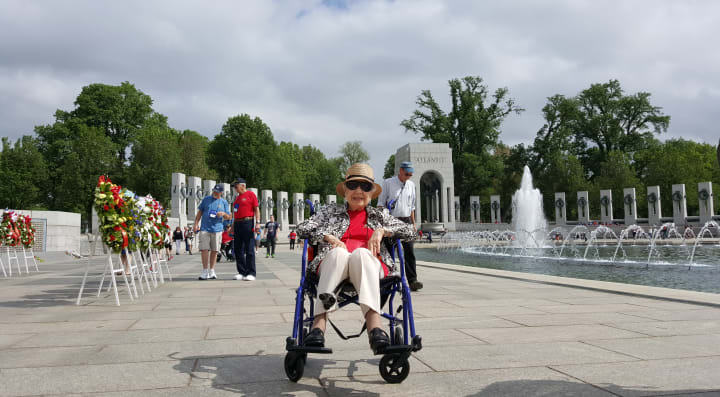 Louise joined country music star Kaleb Lee on New Day Northwest.  Kaleb used to work in the senior housing industry until his music career took hold and he appeared on NBC's The Voice, placing 6th in the competition.  Kaleb is set to release his first album this year and Merrill Gardens brought him to Seattle for a concert benefiting Puget Sound Honor Flight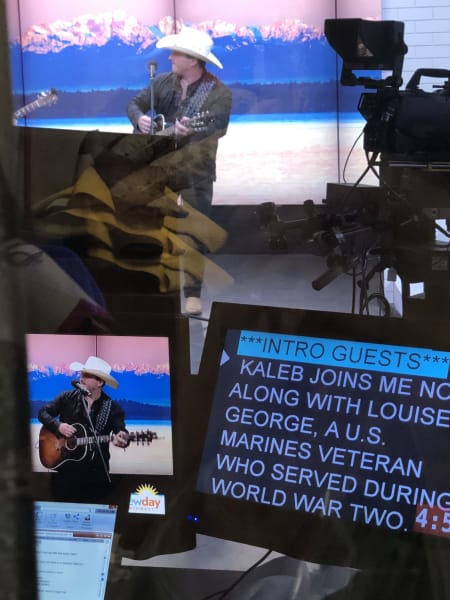 Non-profit Puget Sound Honor Flight has taken thousands of veterans to Washington D.C. and a large group of Merrill Gardens residents will be making the trip later this year.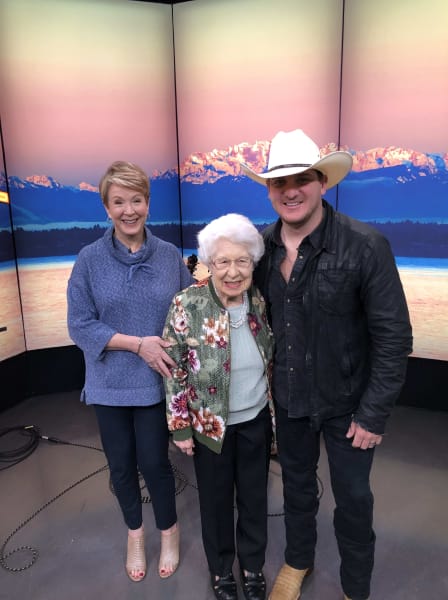 After interviewing her, Margaret told the audience that Louise was her new hero!  You can watch the New Day Northwest segment here.