Chinese New Year celebrations are coming to a close and we would love to highlight the amazing events Merrill Gardens residents participated in while ringing in the Year of the Pig! 
Each Merrill Gardens community embraced Chinese culture during the month of February to honor Chinese New Year with our new Around the World activities program. Communities held cooking demonstrations, Chinese writing activities, lion dances, documentary premiers and outings.
Merrill Gardens at Campbell visited their local community center where they joined others from the Campbell community for lunch and entertainment. They watched a world champion of Tai Chi perform, Kung Fu demonstrations and of course a lion dance!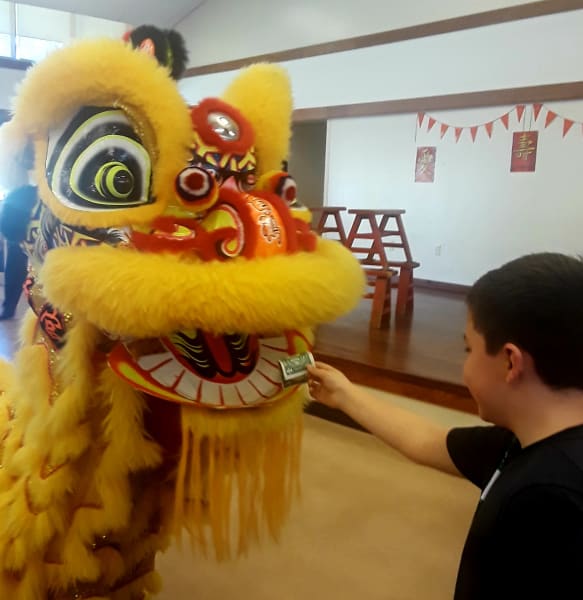 Merrill Gardens at The University hosted a resident led Chinese writing activity and learned to write out their names. They also hosted a local group, Kung Fu Do Jo for the 10th year in a row to perform their enthusiastic lion dance.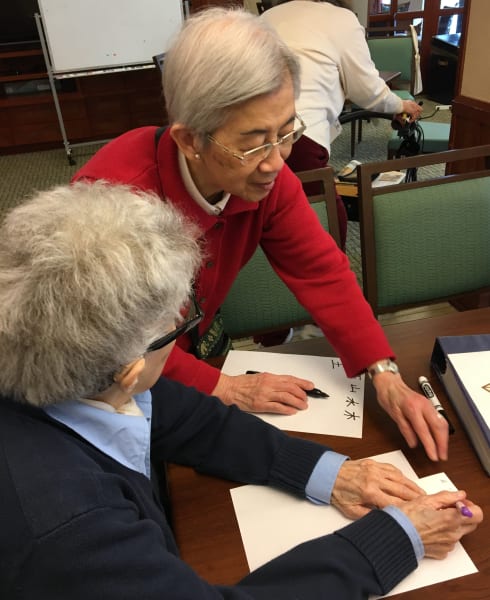 Merrill Gardens at Lafayette residents watched a lion dance performance with team members, friends and family! They had a great time and enjoyed an authentic Chinese egg custard tart, mandarins and Chinese teas.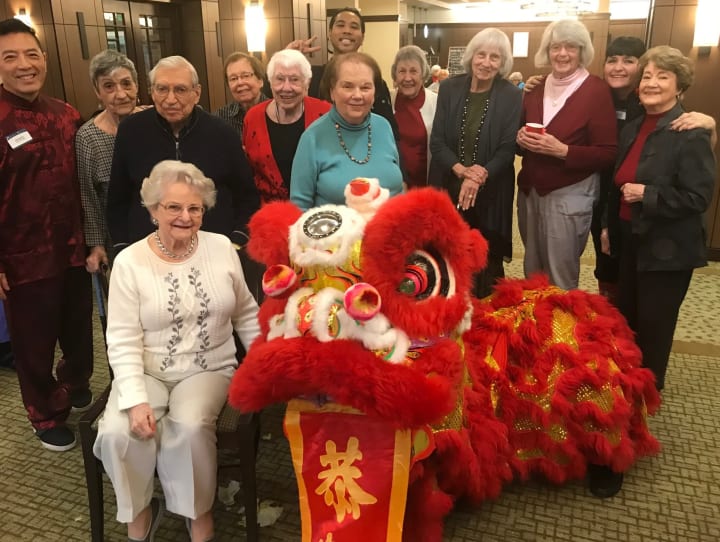 Merrill Gardens at Rancho Cucamonga invited the Chinese Club at Chaffey College to spend time with residents and teach them their language and their Chinese culture. Residents loved the local visitors and look forward to seeing them again soon!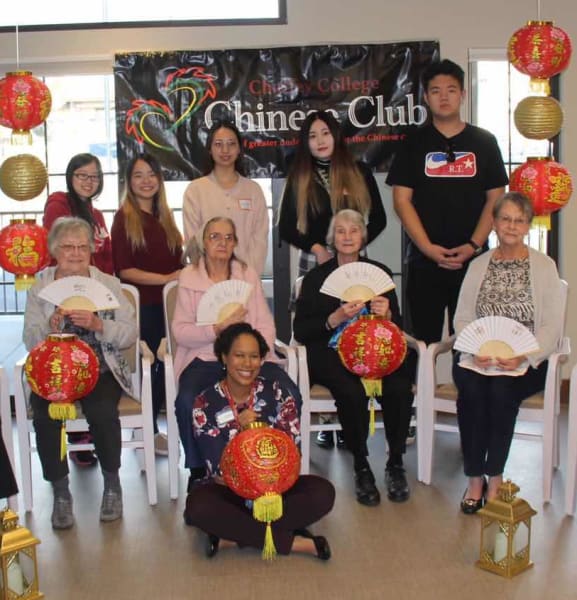 Stay tuned for more events and photos as we celebrate Ireland in March!