Spooky season is in full swing with Halloween less than a week away. What could be more fitting than to mark this delightfully eerie occasion by fashioning your very own Halloween decorations?

Here are six do-it-yourself ideas that will give your home a ghoulish makeover, and send shivers down the spine, in anticipation of October 31st.

Paper Tube Bats
Craft your own colony of bats to hang around your home this Halloween with construction paper, glue, a couple of empty paper tubes, and a handful of googly eyes. 
Start by cutting a strip of construction paper (in your preferred color) large enough to wrap around the paper tube, and then securely glue it in place. 

Attach the googly eyes with glue and use small triangles cut from white paper for the fangs. Fold the top and bottom of the tube inward to shape the ears and feet. 

Craft wings for your bat from black paper and attach them to the tube using glue or tape. 

To add a delightful touch, you can even fill these with individually wrapped candies for a fantastic giveaway at your Halloween gathering!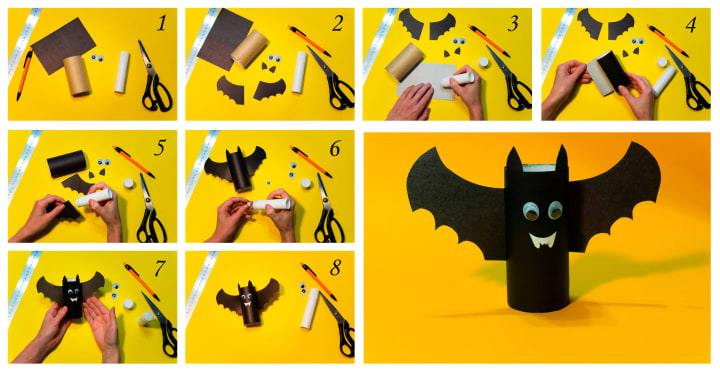 Create an Eerie Art Collection
Transform your gallery wall by replacing some of your existing photos or prints with gothic-inspired alternatives. Alternatively, invest in a selection of your favorite poster designs, and you'll have a timeless collection, especially if you store them in sturdy envelopes. Consider incorporating tarot-inspired illustrations, vintage apothecary bottles, and enigmatic book pages for a captivating atmosphere, perfect for a murder mystery evening.
Craft a Spooky Party Menu
If you are invited to or are hosting a Halloween party, delight your guests by sharing a glimpse of the treats (or tricks!) that await them during the evening. Start by cutting out a piece of thick cardstock to look like a coffin. Afterward, use a pen or glow-in-the-dark stickers to inscribe a menu featuring themed cocktails or delectable nibbles.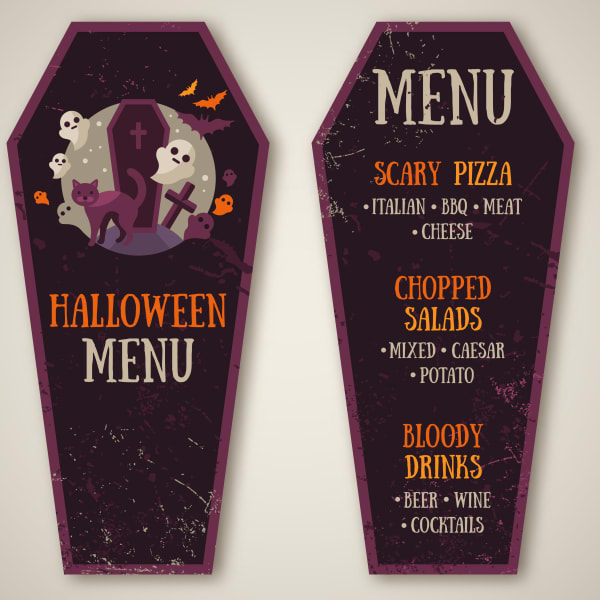 Pumpkin Magic
No Halloween is complete without jack-o'-lanterns. Carve pumpkins with intricate designs and display them on your porch or window sills. For those who prefer a mess-free alternative, consider artificial pumpkins that can be adorned and enjoyed for years to come. Unleash your creativity with your designs – from spooky faces to intricate patterns that will charm your guests.

Haunted Mirror 
Take an old framed mirror and adorn the frame with spider webs, faux spiders, and eerie words or phrases such as "Enter if you dare" or "Beware." 
And there you have it! Let your creativity run wild, and get yourself in the Halloween spirit this year with these straightforward DIY crafts. You will undoubtedly have a blast, create lasting memories, and who knows, you might even start a new tradition.