Our communities put on their best red, white, and blue this last weekend as they celebrated Independence Day! With incredible sunny weather, residents enjoyed outdoor eating, festive games, and tons of other fun activities.
Our Washington communities at First Hill and Kirkland took advantage of some fantastic summer weather as they got outside to enjoy the day. At First Hill, the team went all out on their decorations and broke out their best Independence Day outfits for the occasion!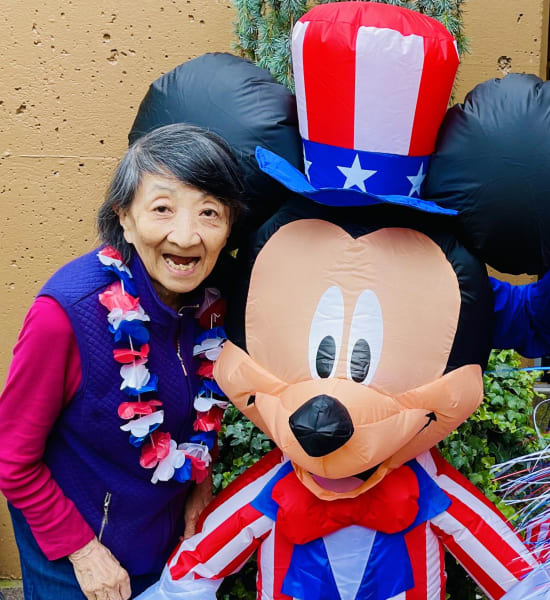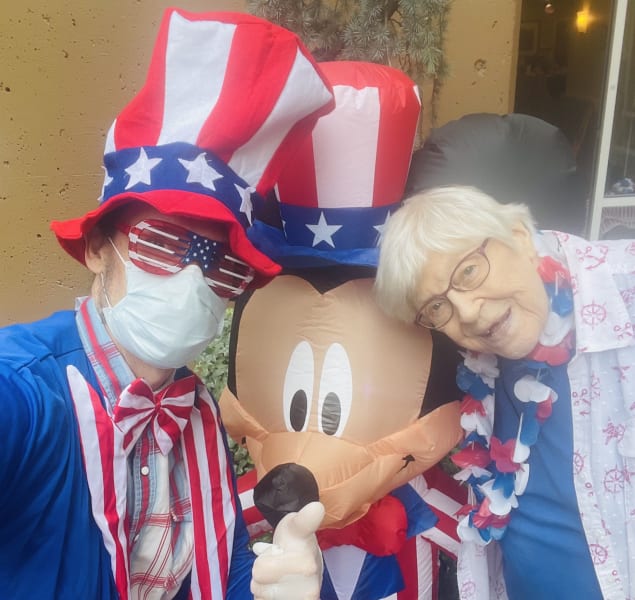 Kirkland residents enjoyed a long list of exciting activities including a parade of classic cars, delicious barbeque, root beer floats, and even had special guests stop by from the Daughters Of The American Revolution. We love seeing everyone get in the spirit of the holiday!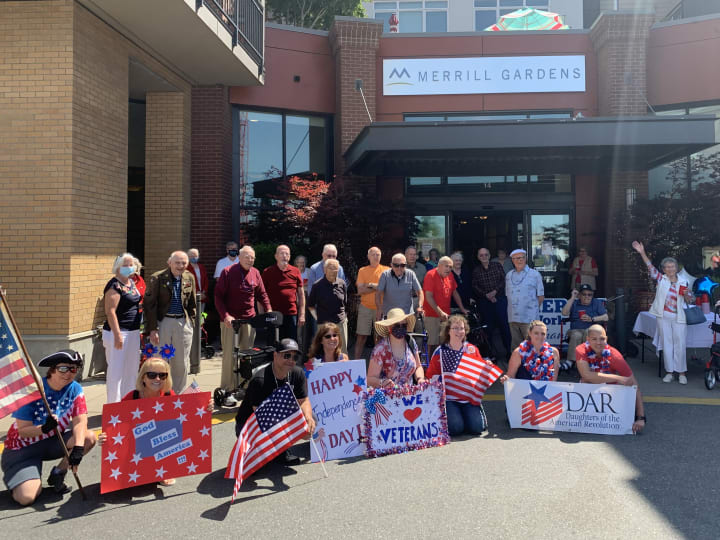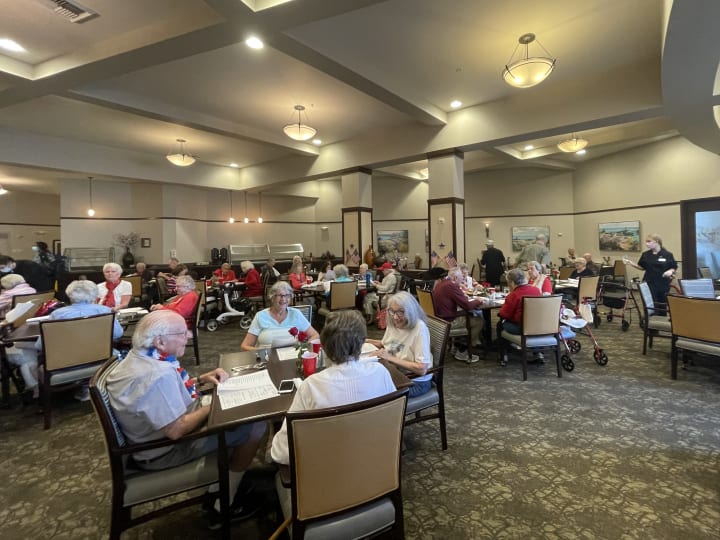 Residents at Carolina Park (SC) were all smiles during their Fourth of July celebration. Covered head to toe in festive apparel, team members and residents enjoyed a delicious meal surrounded by friends!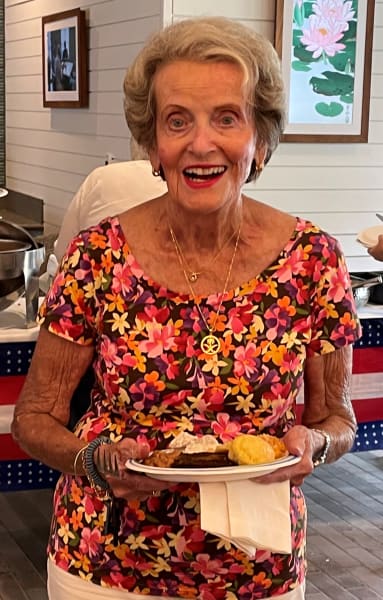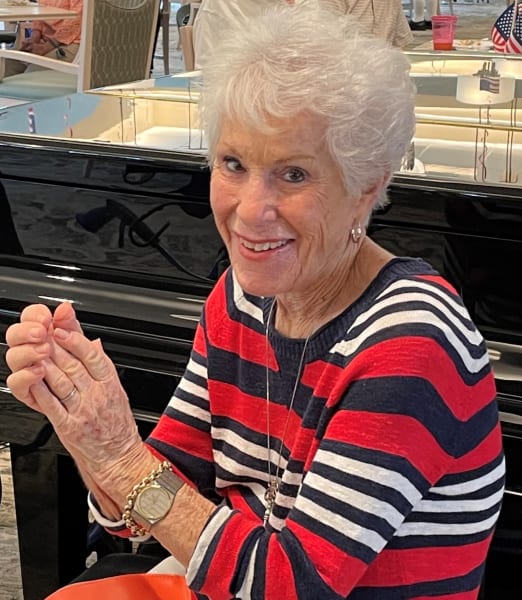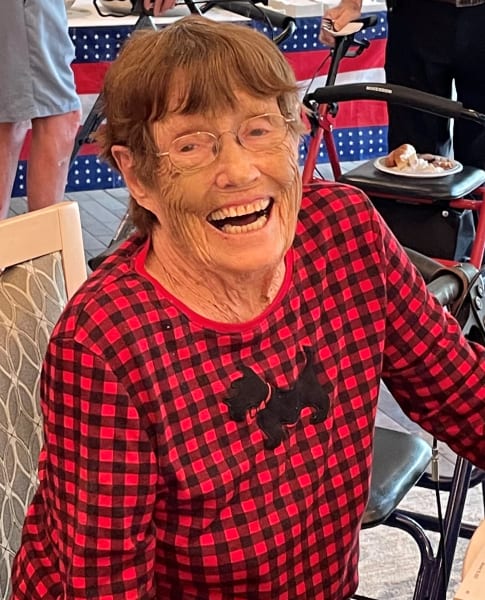 Woodstock (GA) residents also took to the outdoors, as they enjoyed some quality time with friends and family during their community barbeque!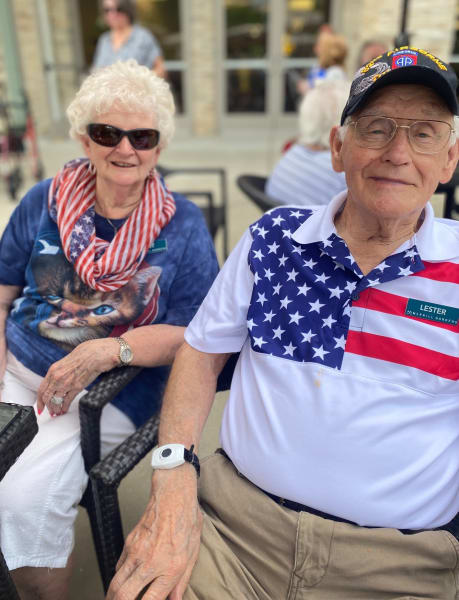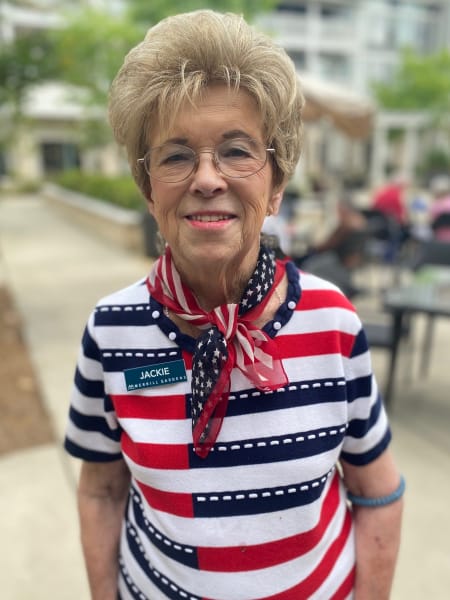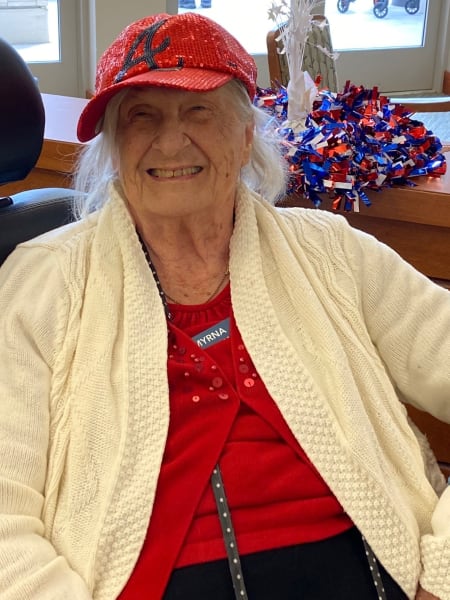 Two California communities enjoyed a wide range of Fourth of July activities! Residents at Monterey had their own barbeque feast and enjoyed time with their friends while Rolling Hills Estates got crafty making some Independence Day wreaths to hang around the community.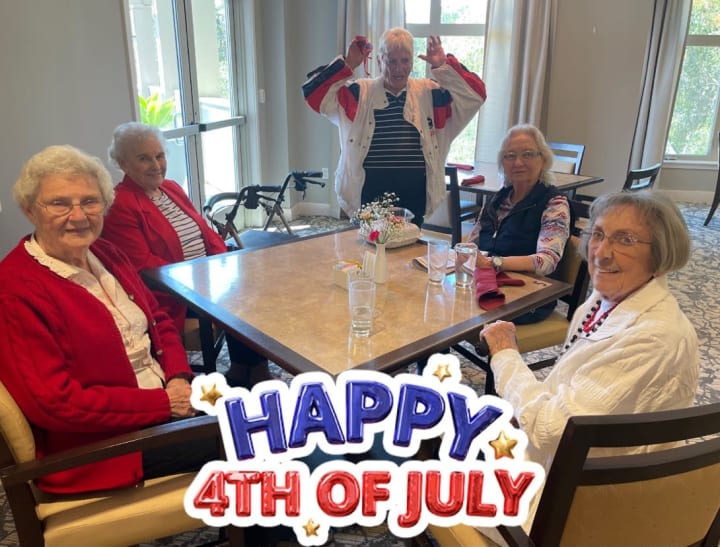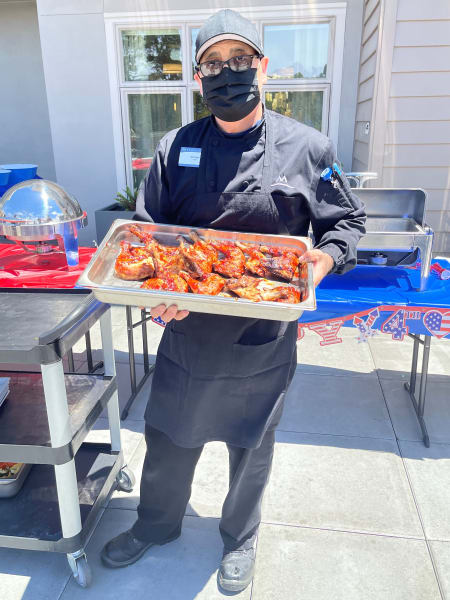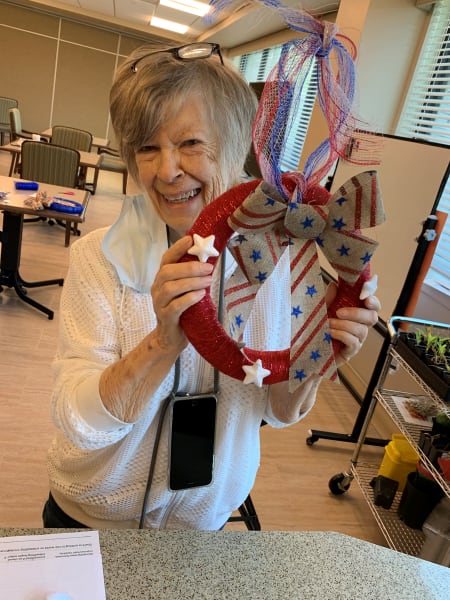 Whether you spent the holiday with your friends, family, or took some time for yourself, we hope you had an incredible time this Independence Day!