We love to celebrate Valentine's Day with festive sweetheart brunches, artwork activities, friendship happy hours and balloon grams!
Residents at Merrill Gardens at Solivita Marketplace in Kissimmee, FL were inspired to paint a few Valentine's themed canvases and craft some decorations.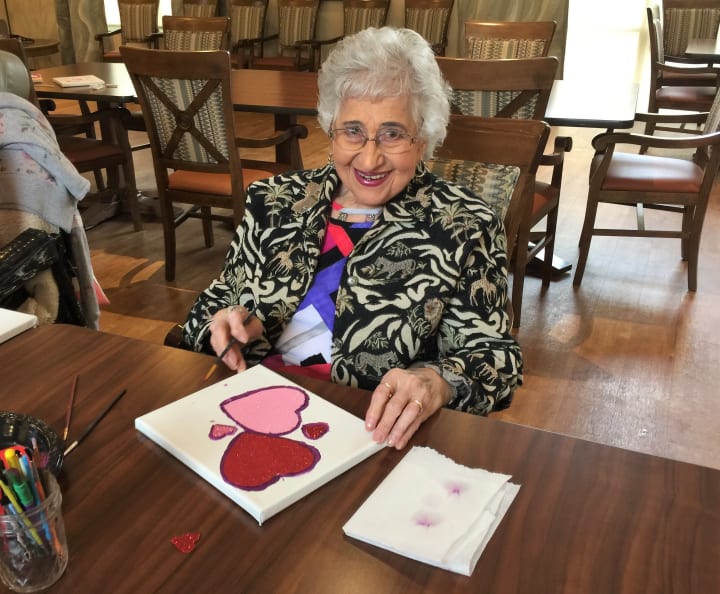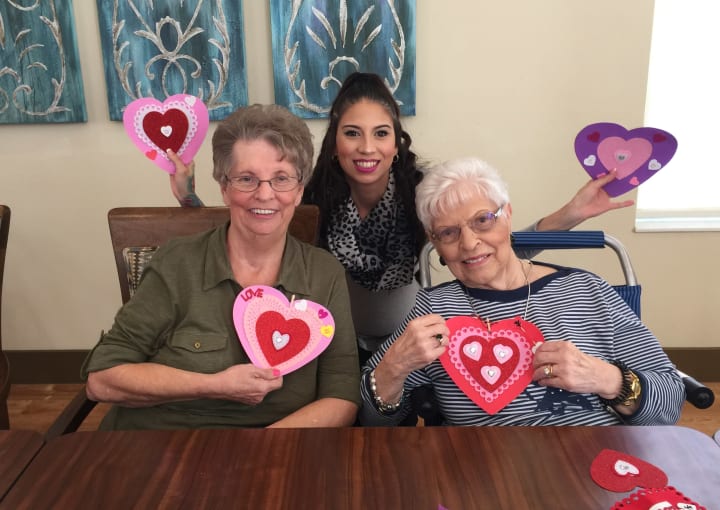 This year for Valentine's Day a few of our communities raised funds for the American Heart Association and the Alzheimer's Association with proceeds from their Balloon Gram events. 
Residents at Merrill Gardens at Siena Hills (NV) got together to create special gifts with balloons to gift to friends and family. The entire community was invited to purchase a gram for a special someone! They will donate all of their gram proceeds to the American Heart Association!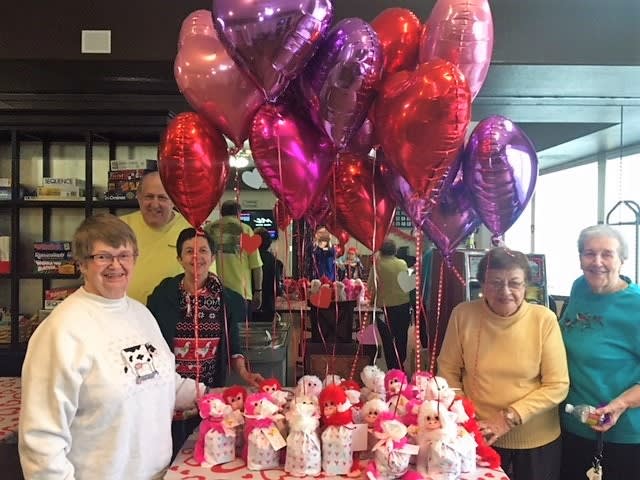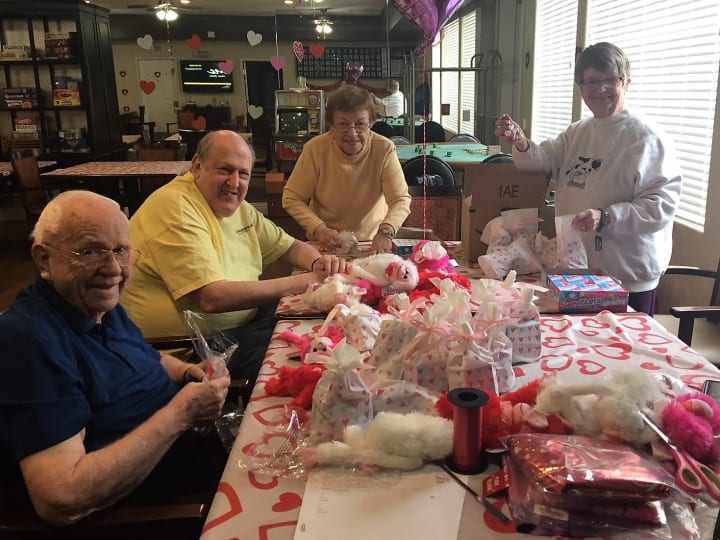 Merrill Gardens at Anthem in Anthem, AZ had a similar Valentine's gram fundraiser and will donate their proceeds to the Alzheimer's Association!
Residents at Merrill Gardens at Oceanside avoided the rain with a visit from a local karate studio who performed a demonstration and presented beautiful handmade Valentine's cards. Their day ended with a steak and lobster dinner prepared by talented Executive Chef Steven.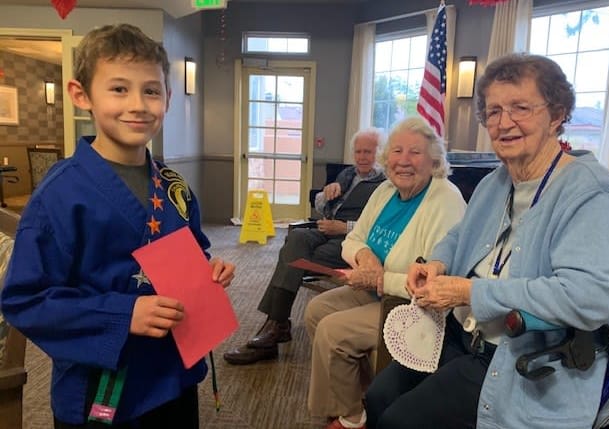 Merrill Gardens at Bankers Hill had an awesome balloon wall and candy display!
We are so proud to see our communities coming together and giving back to these amazing organizations. We hope your Valentine's Day was filled with love, family and friends!