To say that 2020 went unexpectedly would be an understatement. It was filled with a long list of obstacles and challenges, but we are incredibly proud of the way our team and residents navigated through those turbulent waters. As we enter 2021, we are excited to continue to grow and do all we can to bring as much happiness and joy as possible to the people around us!
Merrill Gardens at Monterey (CA) rang in the new year with some festive decorations and took some fun photos for the community to enjoy. From residents to team members, and even the General Manager, everyone got in on the celebration!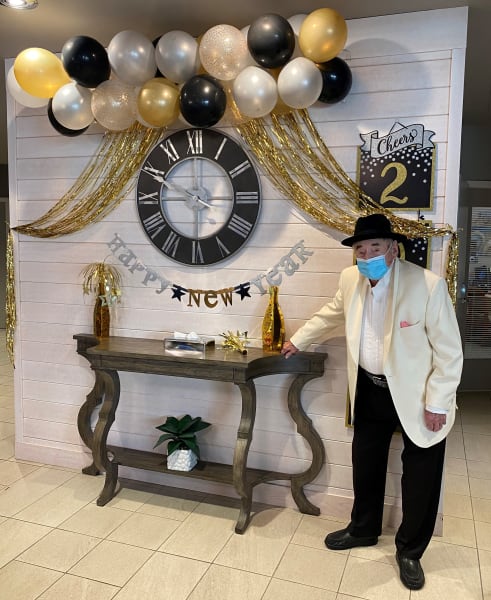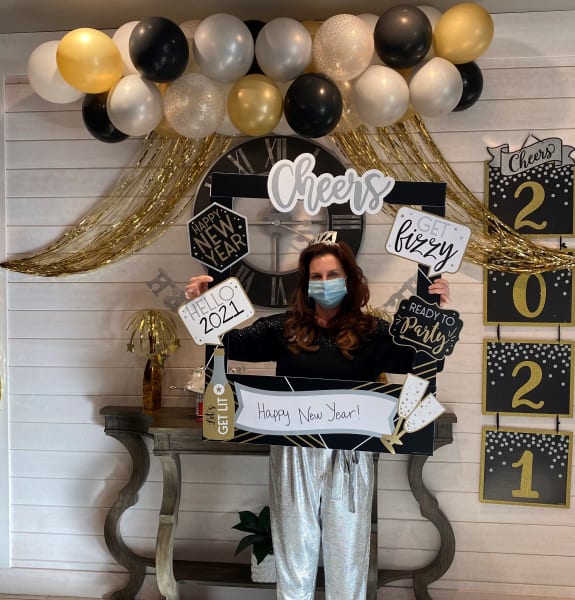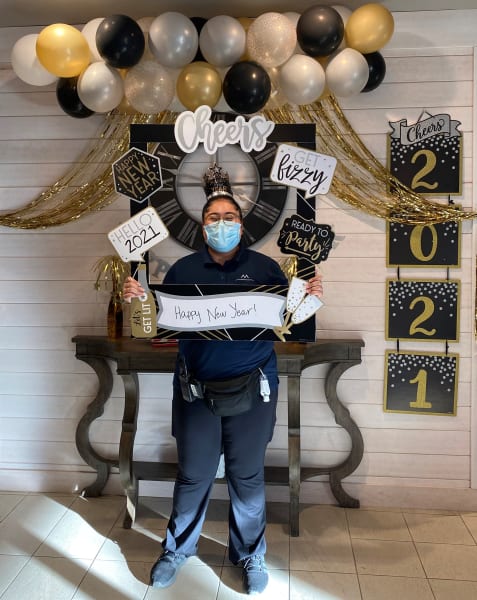 At Merrill Gardens at Rancho Cucamonga (CA) the team made the most creative mobile photo booth to travel up and down the halls to every resident! Complete with 2021 decorations and some celebratory treats, we are so glad to see everyone could enjoy the new year!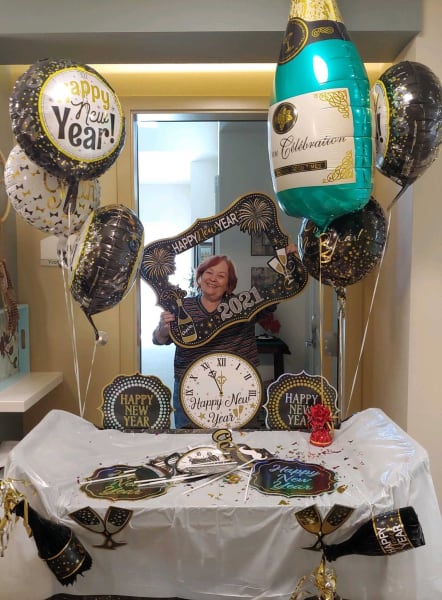 Our team at Arbour Square (PA) also made a mobile photo booth and supplied festive props for residents to use. We love to see these fantastic photos and knowing that residents were able to enjoy their first day in 2021!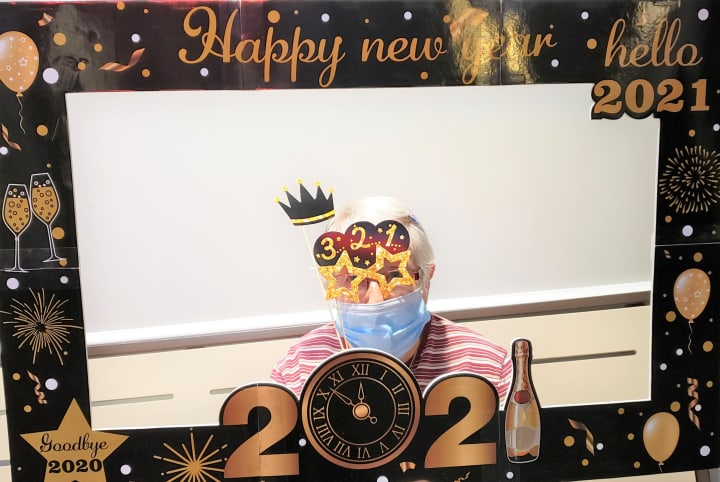 One special resident, Ted, at Siena Hills (NV) celebrated his 99th New Year. It's amazing to see these incredible milestones recognized throughout our communities and glad our team members find it just as important!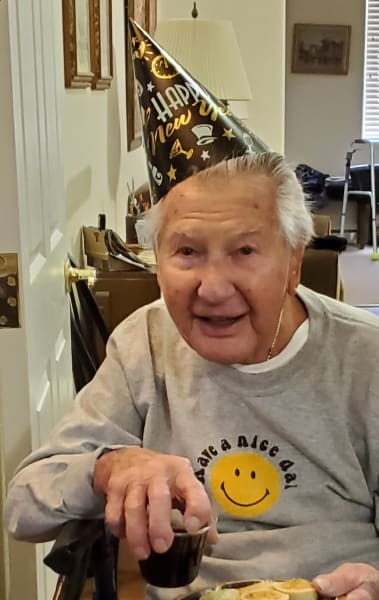 We are excited about what 2021 has in store! We hope that it's an incredible year for you and your loved ones, and wish you nothing but the best!