Each year we ask the talented artists who live at our communities to submit artwork that we can use for our holiday greeting card.  This year, as always, we were blown away by the beautiful submissions.  There are so many talented people living at Merrill Gardens and we couldn't pick a winner without some assistance.  We narrowed the entries down to 12 and then we put them up for a vote via facebook.  The response was terrific and here are the results:
FIRST PLACE:  MERRILL GARDENS AT ROCKRIDGE
This lovely winter scene was painted by Helen who lives at our community in Rockridge, CA.  We love the mix of blues and can't wait to see it on our holiday cards this year!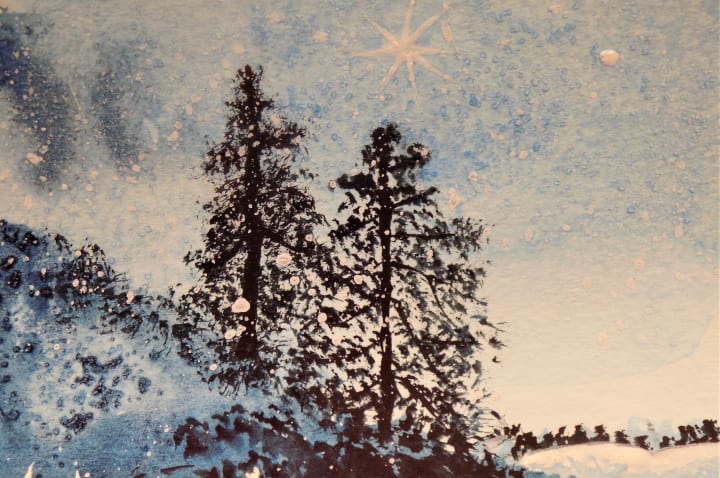 Here is Helen as she completed her winning artwork.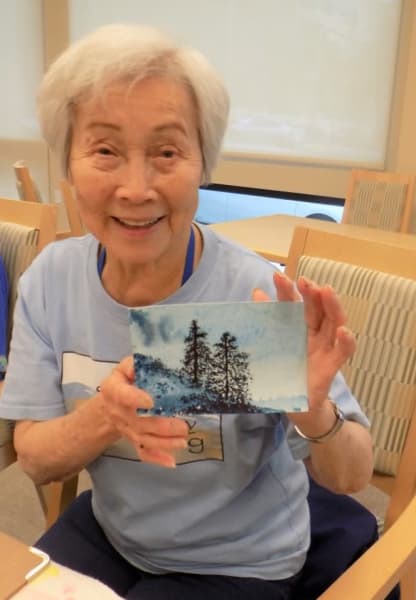 SECOND PLACE;  MERRILL GARDENS AT BANKERS HILL 
This beautiful painting of ice skating at the Hotel Del Coronado in San Diego was submitted by Malcolm, a resident at our community in Bankers Hill, CA.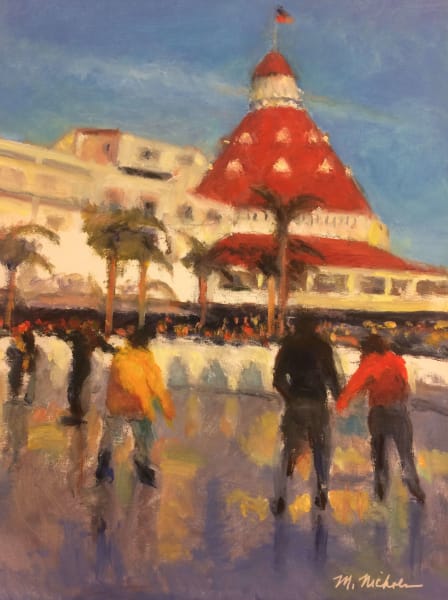 THIRD PLACE:  THE PINES, A MERRILL GARDENS COMMUNITY
This whimsical big red cardinal sitting on the Merrill Gardens bus was painted by Diana who lives at The Pines in Rocklin, CA
FOURTH PLACE:  MERRILL GARDENS AT WOODSTOCK
This adorable painting of Raggedy Ann and Andy sitting by the window on a holiday evening was drawn by Roberta at our community in Woodstock, GA.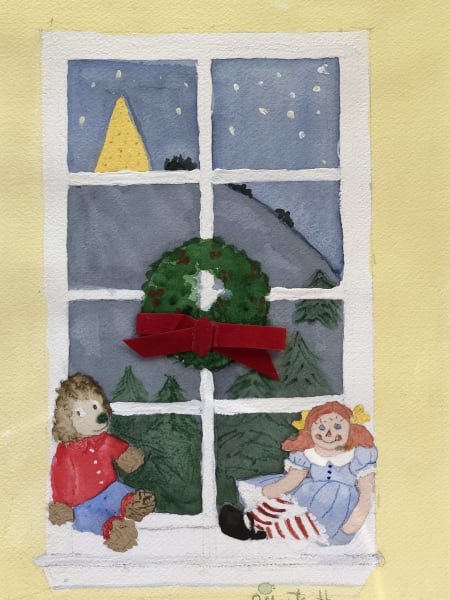 There is no doubt that all of these beautiful paintings are winners and we are so grateful for our talented residents who were willing to share them with us!