The holiday season is upon us and our community teams have been busy planning festive events for their residents and families. With so much going on, it was hard to choose just a few to share with all of you, but we did our best and can't wait to show you what we've been up to!
At Truewood by Merrill, Riverchase (AL), residents and family members took part in the 5th annual Christmas event featuring horse carriage rides, ice cream from a local ice cream truck, Santa Claus, food and lots of smiles.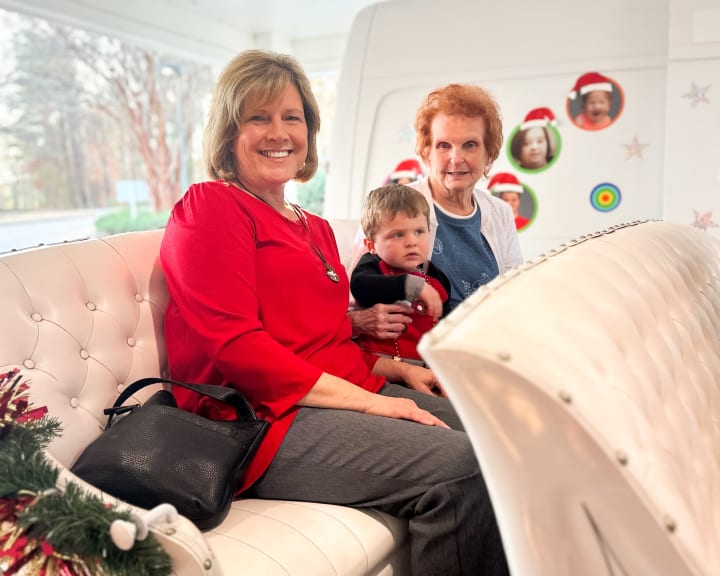 Another community that got into the Christmas spirit was Truewood by Merrill, New Bern (NC) as they hosted their own holiday party! Residents had a blast with crafts, dancing, sweaters and so much more! Look at their incredibly well decorated tree as well.
Speaking of trees, Merrill Gardens at Lafayette (CA) held a tree trimming and decorating event of their own. We think their tree turned out great!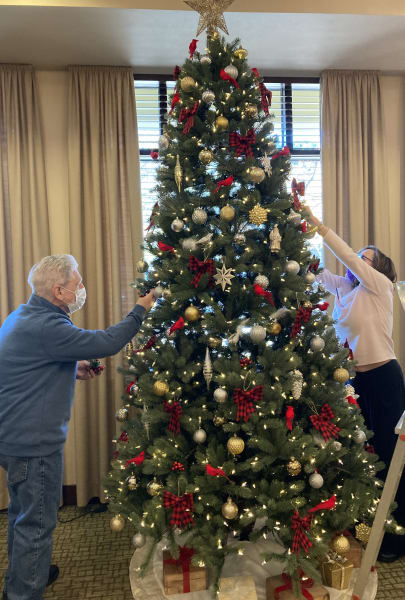 Over at Merrill Gardens at Madison (AL) the community hosted a holiday concert with a full orchestra filling the halls with music and cheer.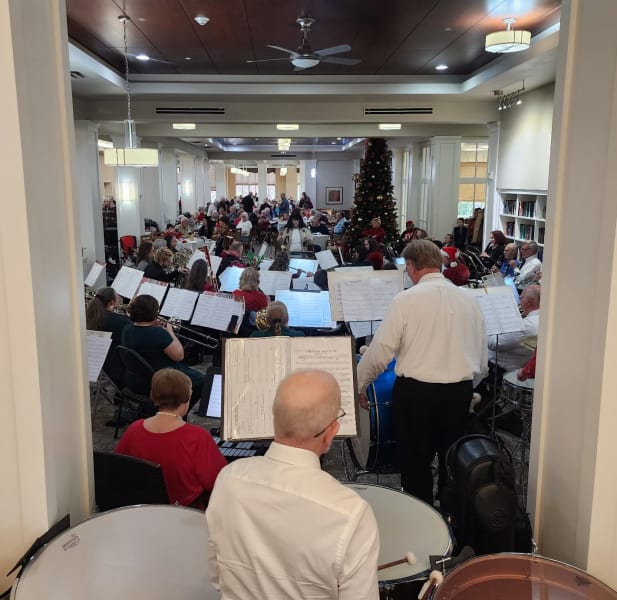 Finally, at Merrill Gardens at Auburn (WA) residents were all smiles as they decorated Christmas cookies while enjoying hot chocolate bombs. What a fun idea!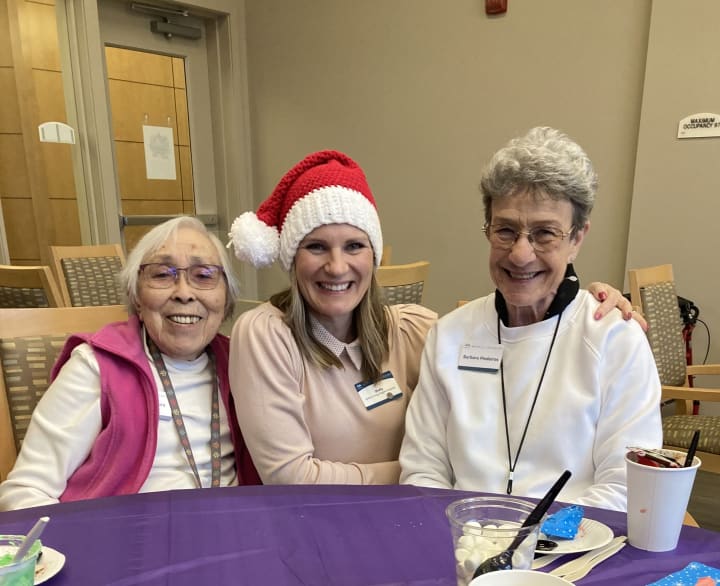 Whatever you choose to do for the rest of the holidays, we hope it brings you joy and happiness. Happy holiday season!