Sometimes the weather can be confusing around this time of the year, but we're glad to see the creativity in our communities when it comes to having fun indoors and outdoors. 
Our community in Tacoma (WA) has been busy celebrating huge birthdays and finding ways to play yard games indoors. First of all, we want to give a big happy birthday to Jo as she turns the big 103! We love seeing that team members surrounded her with tons of decorations, gifts, and of course some tasty treats.
When you can't go outside to play cornhole, you just move a bit of furniture and play indoors! We know residents in Tacoma are going to be ready to take advantage of the sun when it comes out.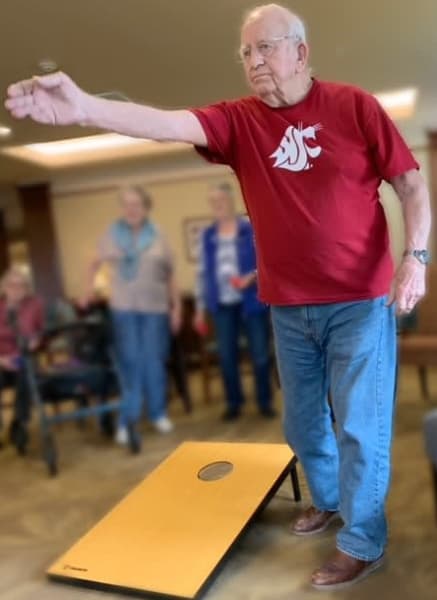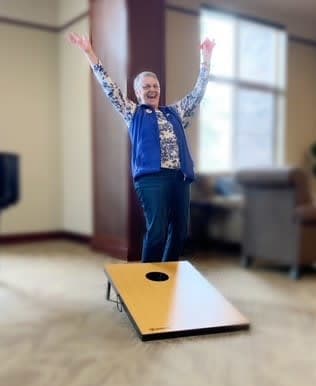 One resident at The Oaks (AZ) combined his indoor art with his morning walk! On his walk, Vern picked some wildflowers and came back inside to put together a gorgeous arrangement for everyone to enjoy.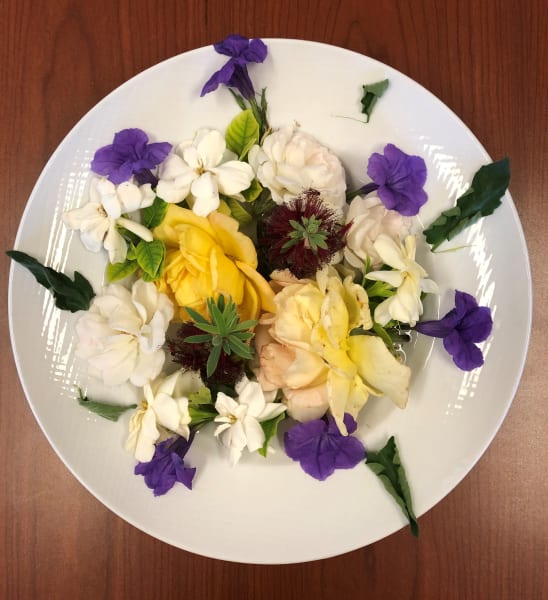 A couple of our Washington communities found fun new hobbies to enjoy! Residents in Burien took some time to create some stunning art by making their own paper. We had no idea paper was something that you could just make at home, but we're excited to try this as well!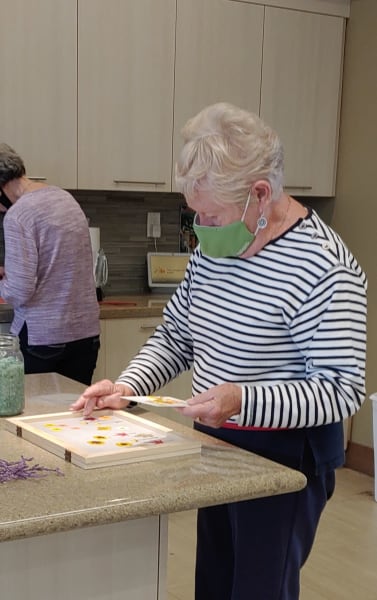 Residents at Ballard went on an adventure to Commodore Park to search for the Blue Heron. When the sun comes out it's time to pick up your binoculars and get out there to enjoy the wonders of nature!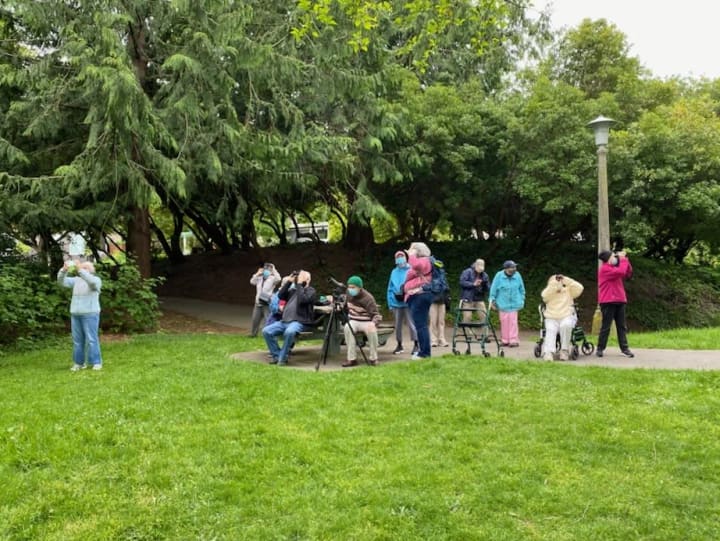 At our community in Taylorsville (UT) residents were able to enjoy a live performance by one of their favorite local musical groups, The Mixed Nuts. I know we've all been missing live music and it's great to see people enjoying themselves with some relaxing tunes.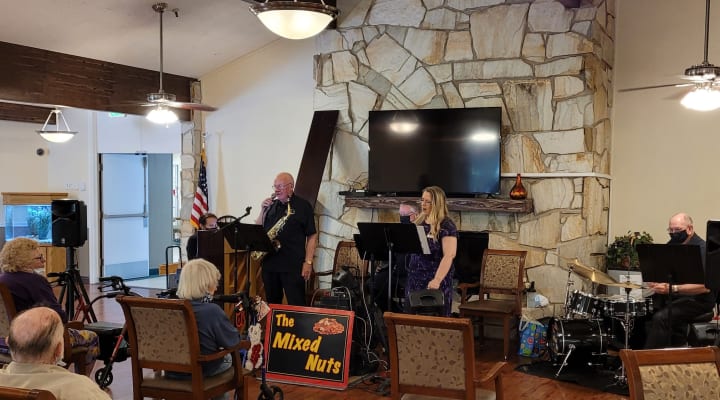 We hope everyone can find their own way to have fun as we head into the summer!