We are almost two weeks into 2023 and our communities have been enjoying some exciting activities, events, and crafts. After such incredible New Year's Eve celebrations, residents and team members were ready to leave 2022 behind and dive into the new year. Keep reading to find out what our communities have been up to!
Merrill Gardens at Glen Mills (PA) celebrated "Old Rock Day" on January 7th by holding an event titled "Positivity Rocks!" They painted positive messages on the rocks and placed them around the community for others to find and smile at.
Down in Texas, one of the residents at Truewood by Merrill, Georgetown broke out her flute for their community music time. How cool is that?!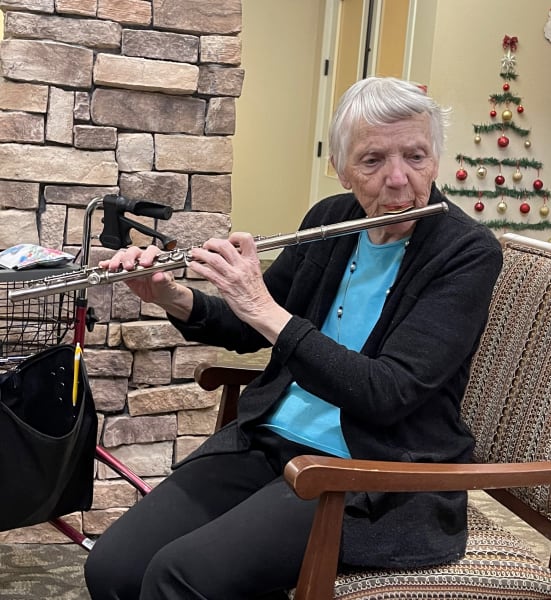 Back in Pennsylvania, residents at Mercer Hill at Doylestown enjoyed a fabulous Vietnamese lunch outing! They had pho, boba tea, and Vietnamese egg rolls— yum! Their waiter even took the time to teach them the proper way to eat their food.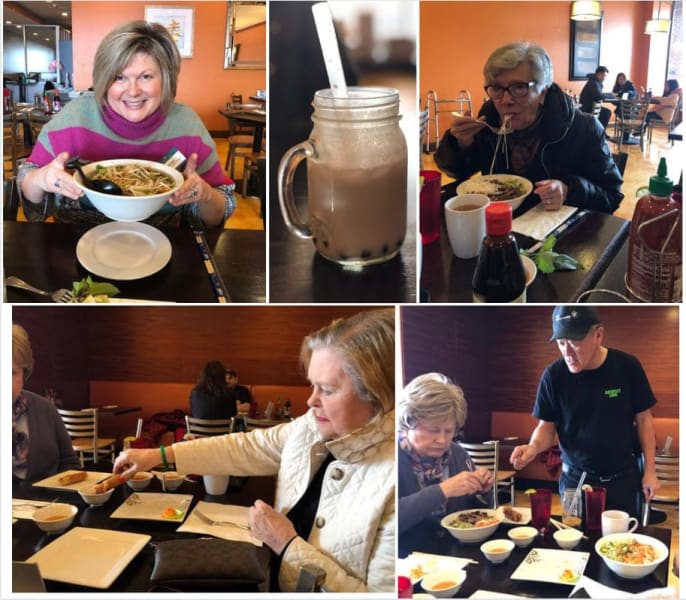 Finally, Truewood by Merrill, Vancouver (WA) practiced their aim by "hunting" at the community. With a few fake trees, NERF guns, and volunteer team members wearing fake antlers, they created their own "forest"!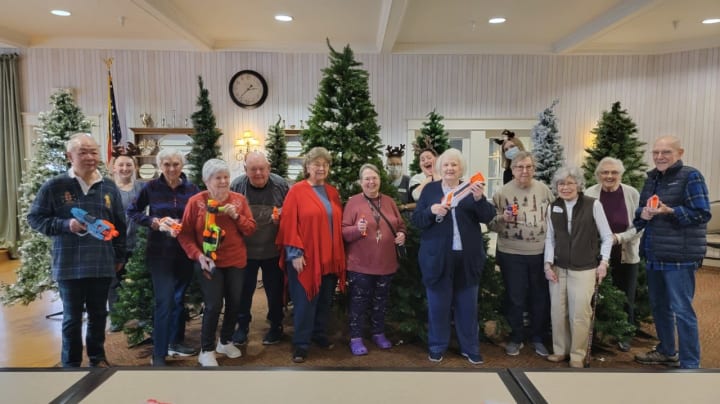 We hope everyone is having an amazing January so far! Happy 2023!