The gang at Merrill Gardens had a rip-roaring time enjoying a night of country music while raising funds for an excellent cause.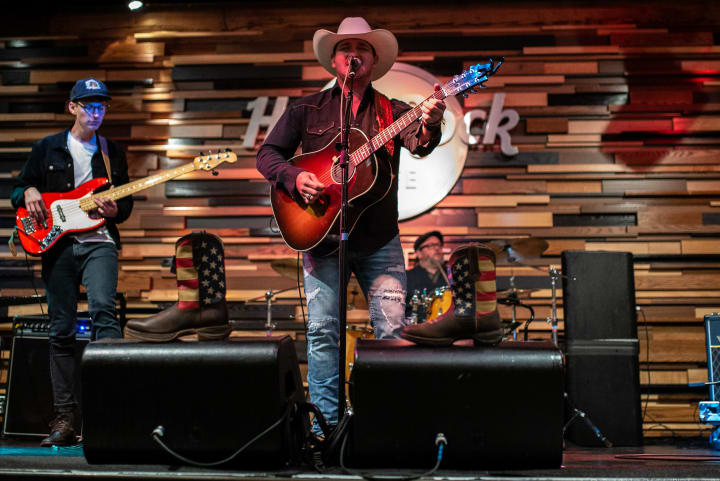 Merrill Gardens got to know Kaleb Lee when he worked in the senior housing industry.  His love of music eventually led him to a 6th place finish on NBC's The Voice and we were thrilled to bring him to Seattle's Hard Rock Cafe for a concert benefiting Puget Sound Honor Flight.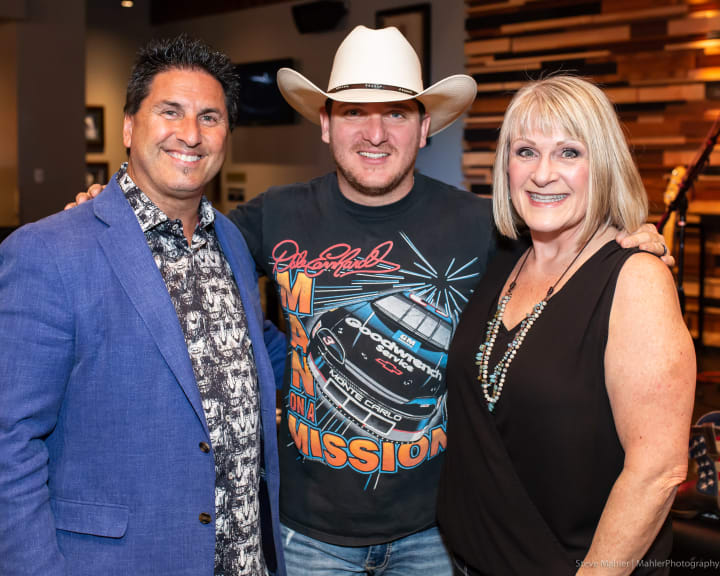 Merrill Gardens has been a long time partner with Puget Sound Honor Flight in their mission to take veterans to Washington DC to see the monuments in their honor. President Dave Eskenazy and Puget Sound Honor Flight's Denise Rouleau (above with Kaleb) worked together on the concert.  All proceeds from ticket sales went to Puget Sound Honor Flight and we want to thank our partners at Yardi, Propel, Ecolab, Direct Supply and Durango for their sponsorship support.
Fans at the concert got a chance to meet Kaleb, hear about his experiences at The Voice and have pictures taken with him before the concert.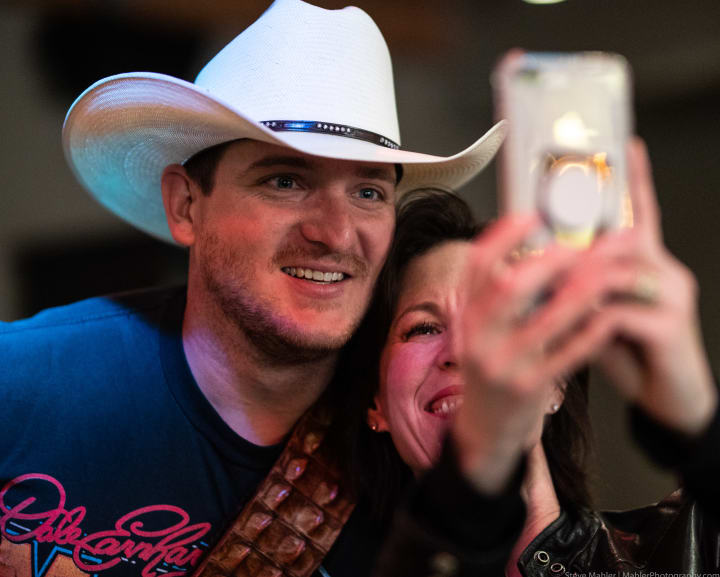 Kaleb and his band played lots of country favorites and a few new songs off his forthcoming album, set to be released this year.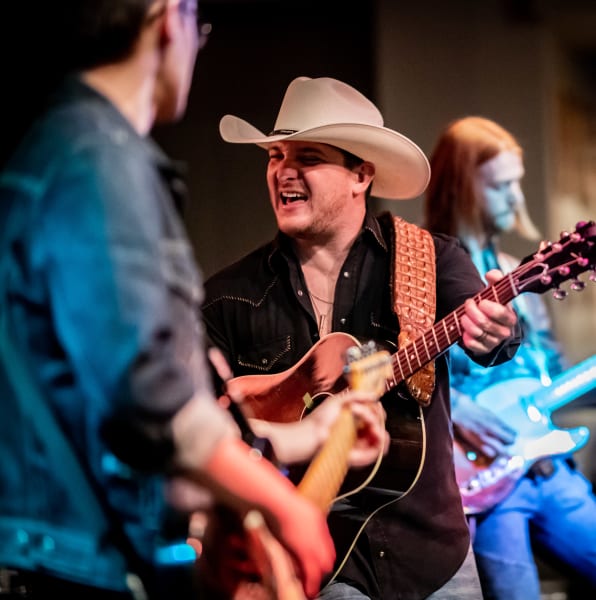 Almost 20% of the residents living at Merrill Gardens communities served in the military and many have had the opportunity to take the Honor Flight trip to DC.  The money raised at this concert will go a long way towards defraying the costs of a trip planned for this fall that will include 20 residents from our communities.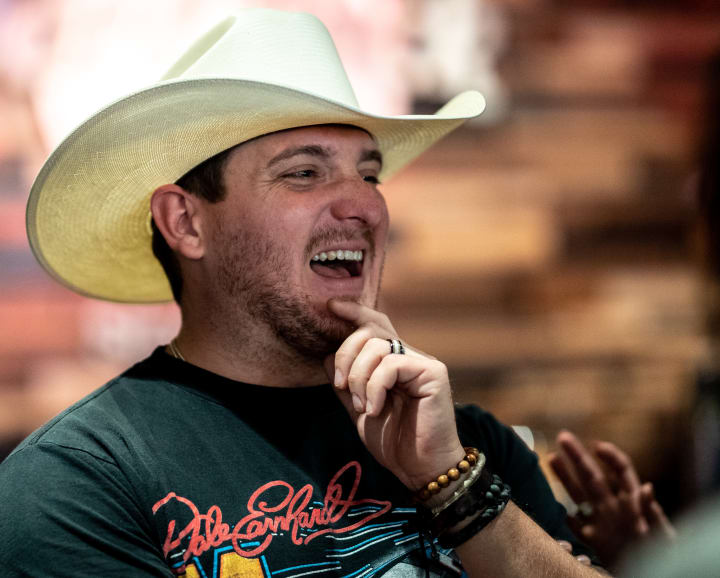 "It's an honor for me to partner with Merrill Gardens to support this excellent cause and I'm happy to be here to play some good old country music," said Lee.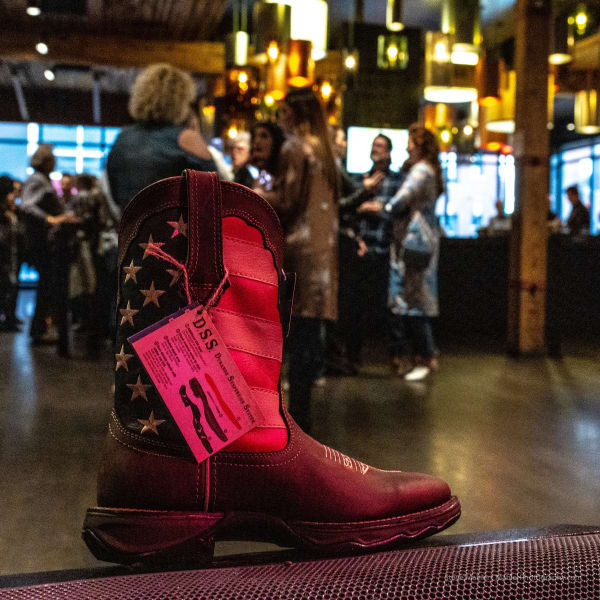 Thanks to Kaleb's partnership with Durango, concert goers were able to bid on pairs of cowboy boots with all proceeds going to Honor Flight.  Guests also filled the boots with cash donations throughout the night.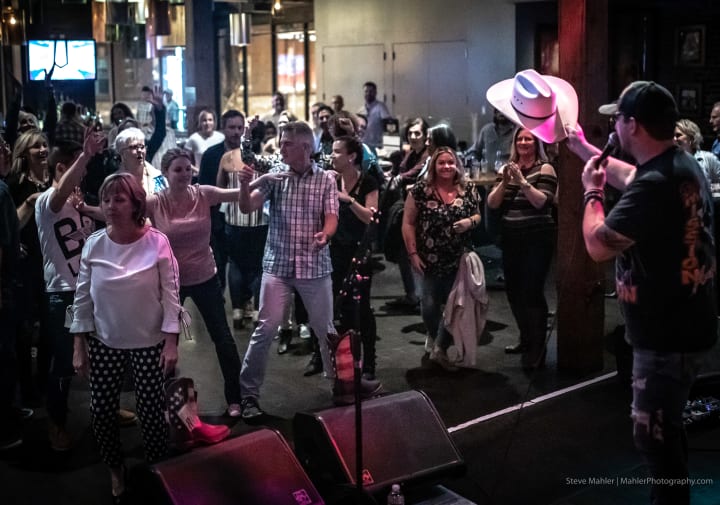 Watch our video below for a recap of this special evening.