The future is now and we are embracing it!  That's why some of our communities have a new 'team member' buzzing around the dining room. 
This robot team member can carry food, drinks and dishes between our kitchen and dining room. This means our human servers can focus on enhancing resident's dining experience.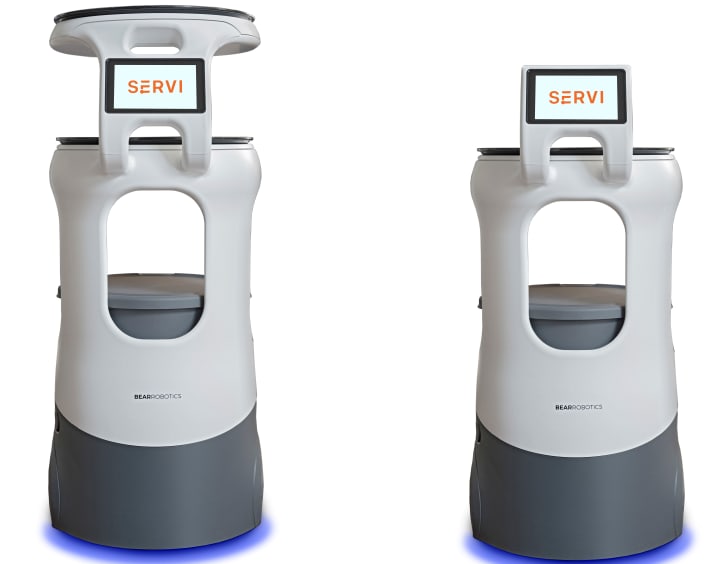 The robot does not do any cooking or food handling, but it can carry more dishes than a human and that means more tables can be served by our team. It also helps in clearing dishes from the dining room more quickly.  Besides, those dishes are heavy! 
We are excited about this technology because the robot is designed to work alongside our dining team to help them be more efficient. The robot is not designed to replace our human dining team members – the robot is there to save time and trips between the kitchen and the dining room, allowing our team to spend more time meeting resident's needs.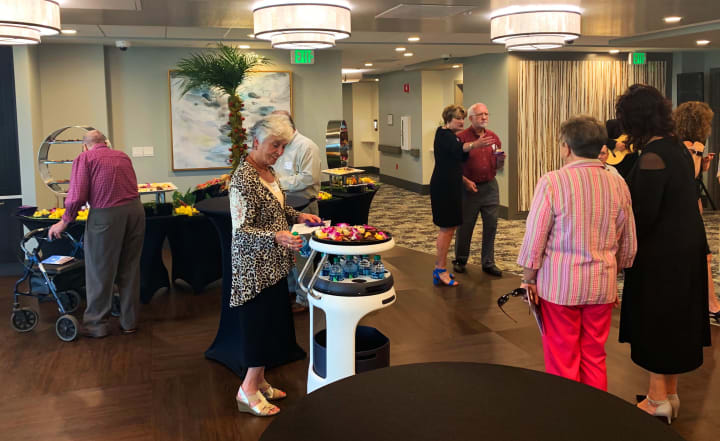 We partnered with Bear Robotics, a state-of-the-art technology company that designs robots specifically to work in restaurants and senior living communities, to bring the robots to our communities.
The best part is that our residents and team members get to name their robots and so far we have robots named Wall-E, Rocky, Ricky, and Darrell Gardens!