We are proud to introduce Truewood by Merrill, a new senior living option being rolled out at 23 of our communities over the next couple of months! Truewood by Merrill caters to the diverse needs of today's seniors and complements Merrill Gardens by offering different options. The Truewood name is a reference to our company's timber past – reflecting the spirit of senior residents who maintain their zeal for life.
Both Merrill Gardens and Truewood by Merrill focus on providing high-quality resident and family-centered senior living communities.
If you would like to learn more about this new option, you can check out an infographic by clicking here or by clicking the image below!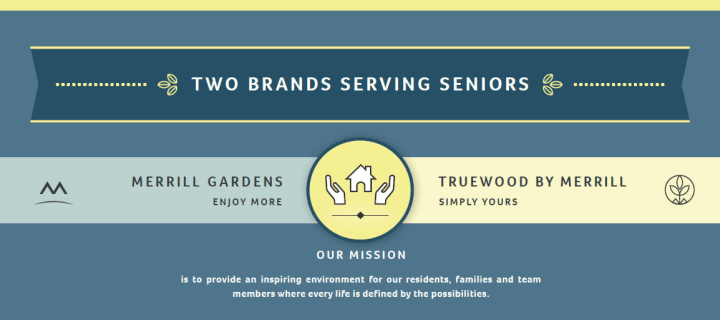 If you would like even more information about this exciting new change, you can visit our webpage by clicking here!
We are so excited to take these next steps and share this brand new option with you!