It's that special time of year again where Santa gets in a little face time before the big day, and he made sure to not miss out on visiting our amazing residents! No matter who you are, it's nearly impossible to not crack a big smile when jolly ol' Saint Nick is around.
Two of our communities were lucky enough to get a photoshoot with the very special guest and let me tell you, the photos turned out incredible! Residents in Santa Maria (CA) were first up as they decorated a festive space for photos right in front of their gorgeous tree.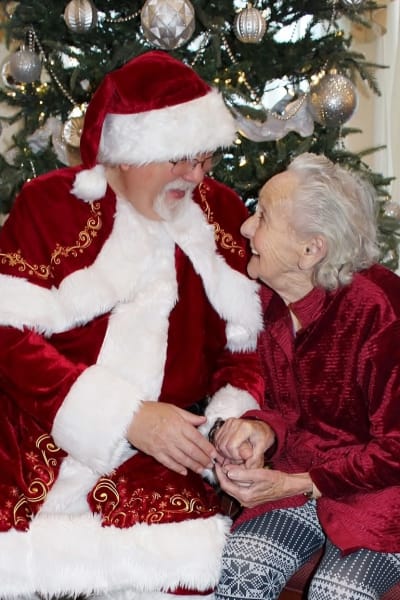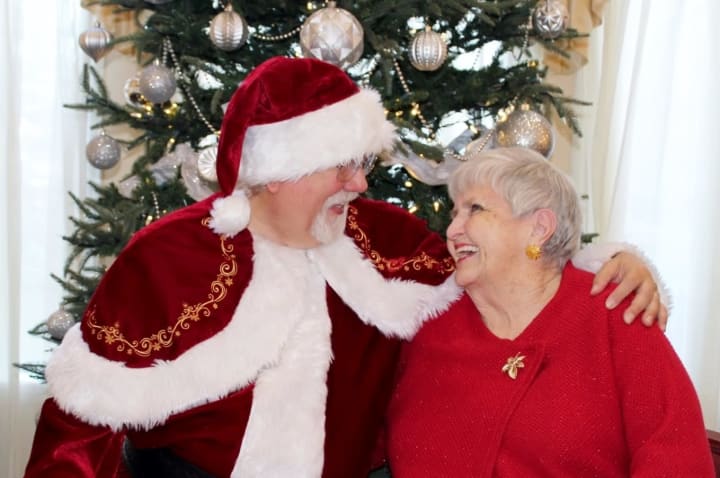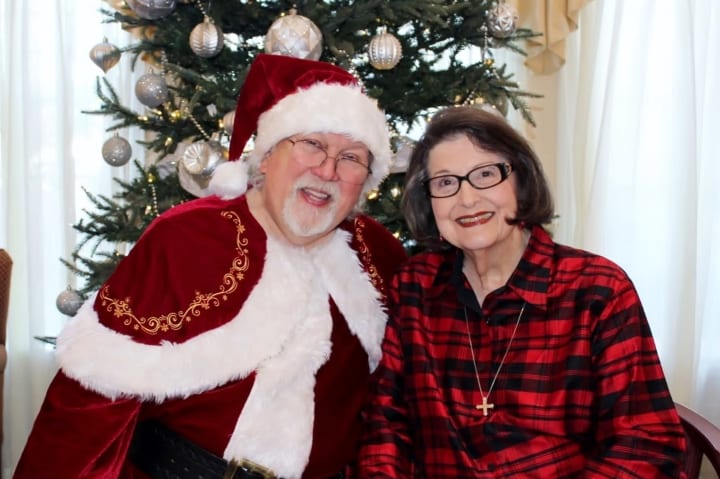 Residents and team members at River Park (TX) also got into the holiday spirit, as they spent some time with Santa. We can't wait to see more communities send in their photos so we can share them all with you!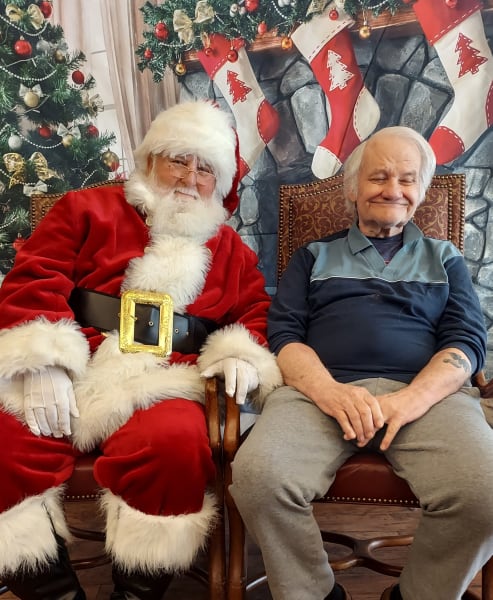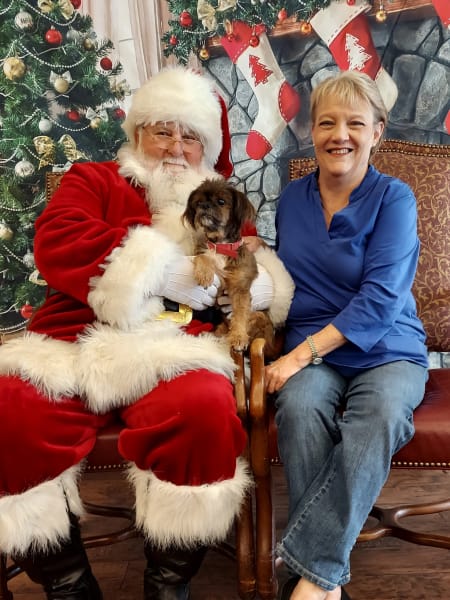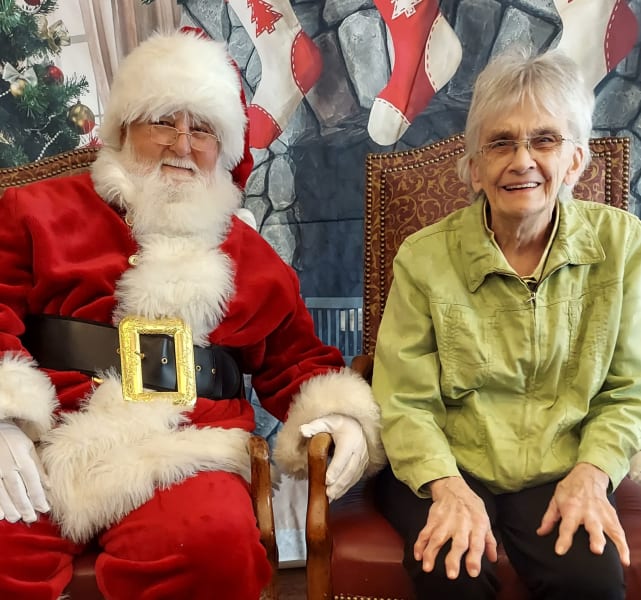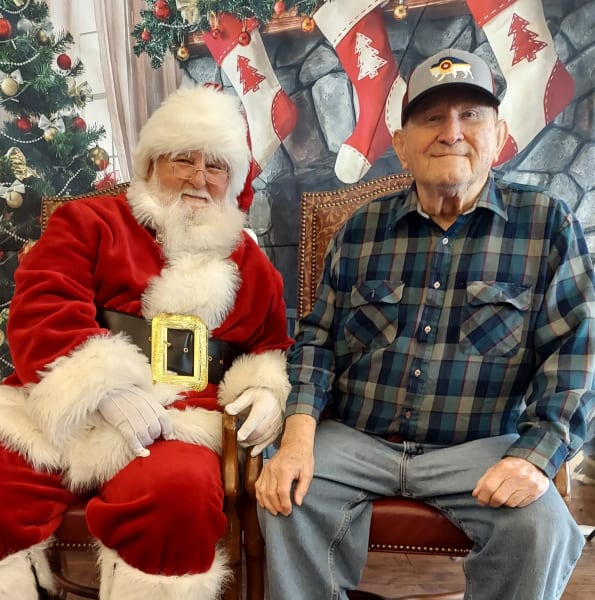 Our community in West Covina (CA) celebrated the holiday season with a hot cocoa bar alongside delicious desserts! They also had a singer come in to perform beautiful Christmas carols, and some of the residents even got up to dance.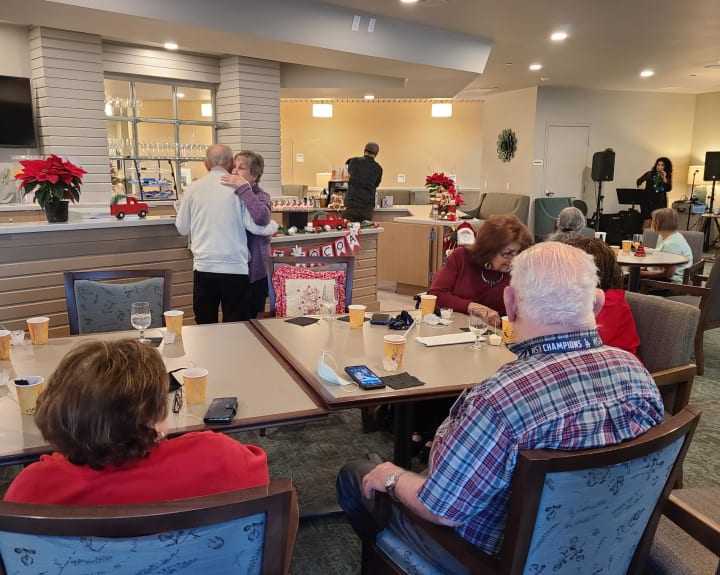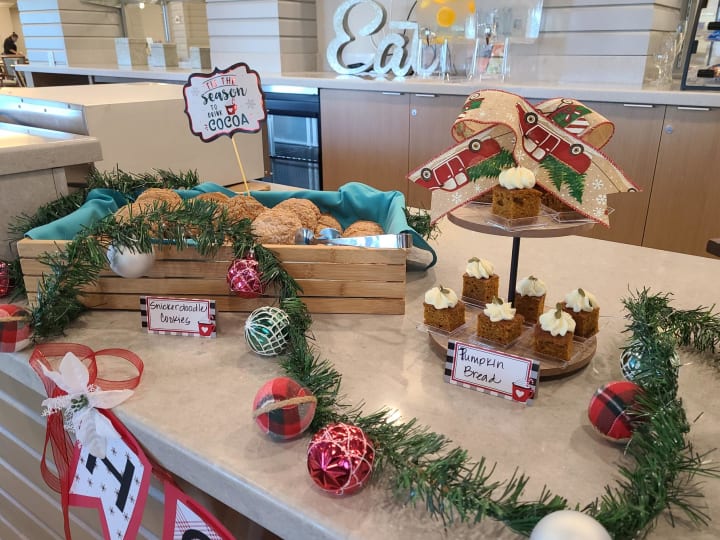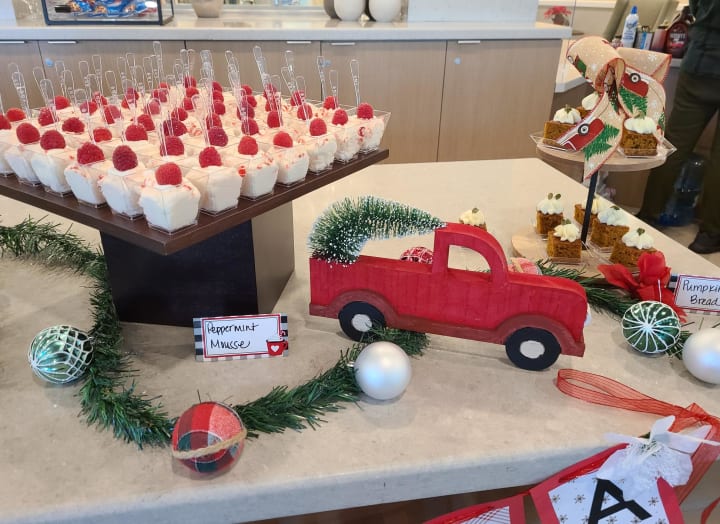 Our residents all over the country have been covering the halls, walls, doors, and even themselves in holiday cheer! We love seeing all of the bright lights and shiny decorations, as they bring so much joy and happiness this time of year. Below you can find some photos from Ballard (WA), Renton (WA), and Barkley Place (FL)!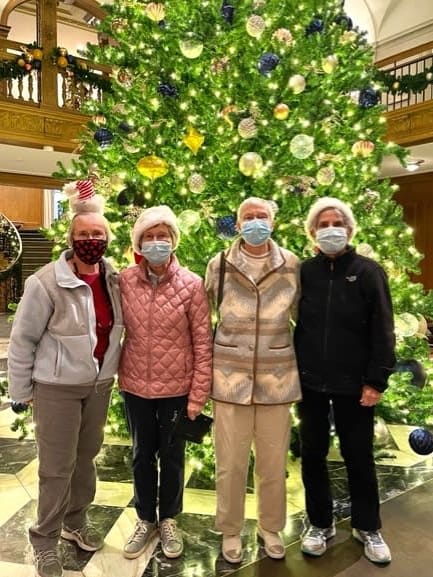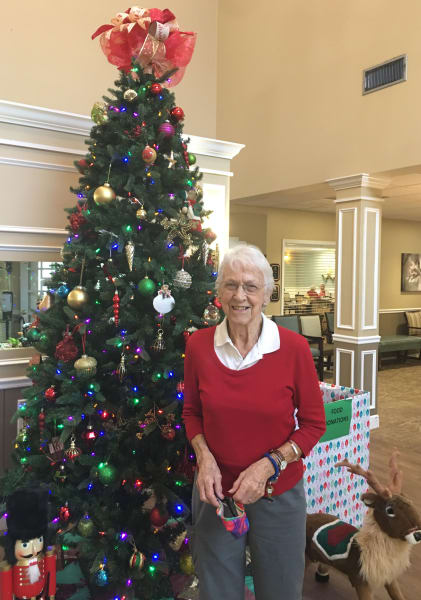 We wish you health, happiness, and joy this holiday season! As we near the end of the year we look forward to sharing more of our holiday activities.