When looking for senior living, the options can be overwhelming! To help you understand the levels of care, we created a helpful infographic. 
If you are an independent older adult looking for connections and convenience in daily living, the independent living option is for you. If you are tired worrying about yard work, home maintenance, or cooking meals - this is the perfect option for you. Independent living offers three meals per day, social connections, planned activities, housekeeping, and more.  
Maybe you or a loved one needs a bit of support with daily tasks, but still want some level of independence. If so, assisted living is a great option to consider. With assisted living care services, there are many options to match you or your loved one's care needs. 
If you or a loved one is in need of additional care for Alzheimer's or other dementias, many communities can provide specialized wellness programs, secured environments, 24-hour staffing, and more.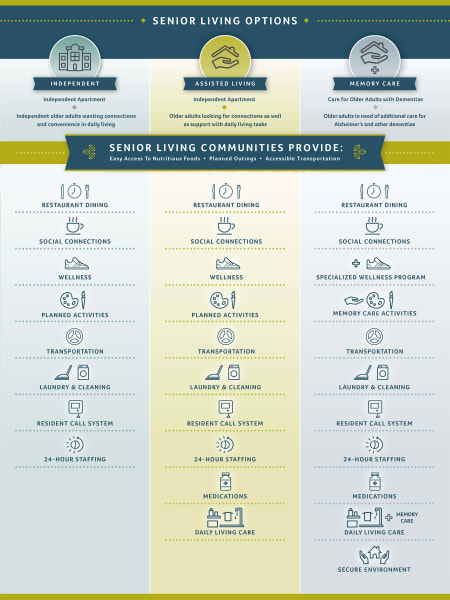 To check out our community locations, click here.