No matter the day or time, we love seeing the smiling faces of team members and residents at our communities around the country. At Merrill Gardens, we are lucky enough to be a part of a loving family and want to share that love with anyone we can.
At Merrill Gardens at Woodstock (GA), one of our team members went all out to bring smiles to residents. It's amazing to see our team go above and beyond, especially when they are equipped with a huge smiley face, smiley stickers, and a wonderful bright bow. How could you not smile?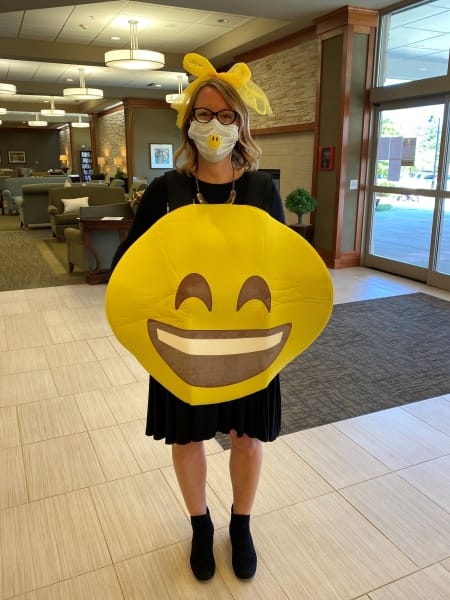 In Burien (WA), residents took advantage of the great weather, as they had some fun with a virtual mountain background while they were under the sun!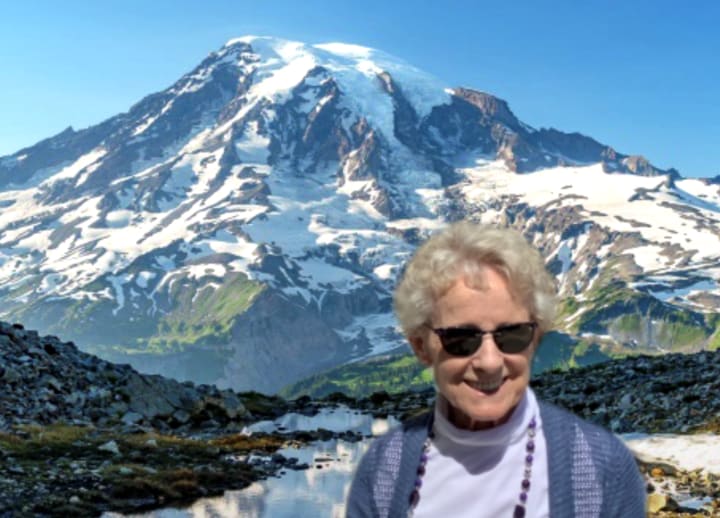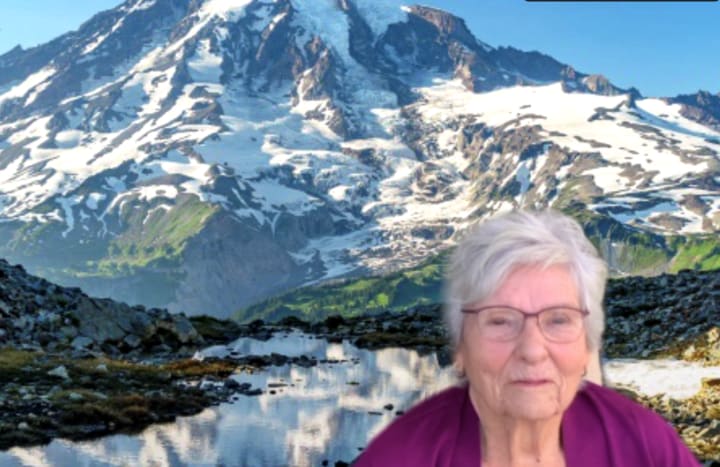 It's fantastic to see our residents get out in the sun! Our teams at River Highlands (AL) and Carolina Park (SC) both organized time for everyone to soak in some Vitamin D, take some adorable photos, and have a beverage or two.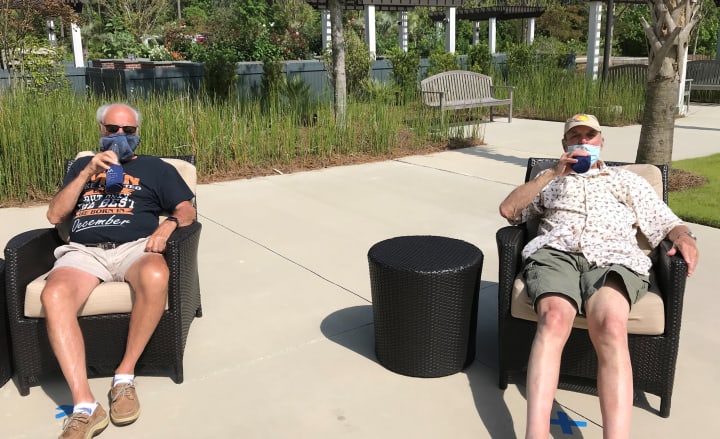 The smiles didn't stop there, as we also had a resident from Pennsylvania show off his biggest smile during his community's travel week!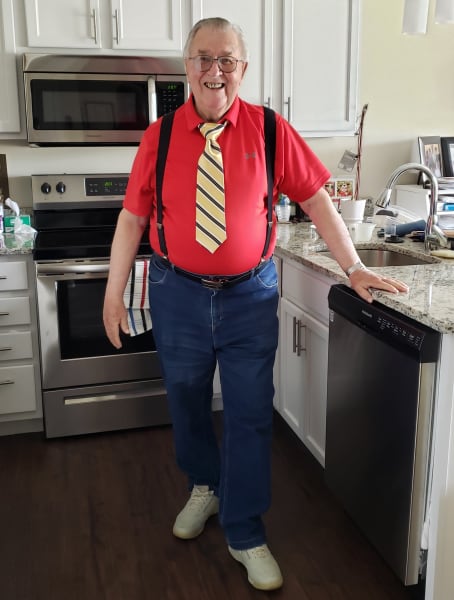 We encourage everyone to spread smiles wherever and whenever they can!