As we all focus on social distancing, it takes a bit more creativity to find ways to stay engaged.  The team at our Bankers Hill community in San Diego found an excellent way for residents to keep up with their exercise classes.  They got the idea from across the globe, watching the people of Italy singing from their balconies during the outbreak of COVID-19.  The Bankers Hill team took it to a new level, and balcony exercise was born!
The team partnered with enthusiastic volunteer and resident favorite, Marina Kahn, to create a full workout plan that residents could enjoy without leaving their apartments.  The result is a one of a kind class that was so unusual it was covered by a number of local news outlets and picked up by stations across the country. 
Click on the picture below to watch the video.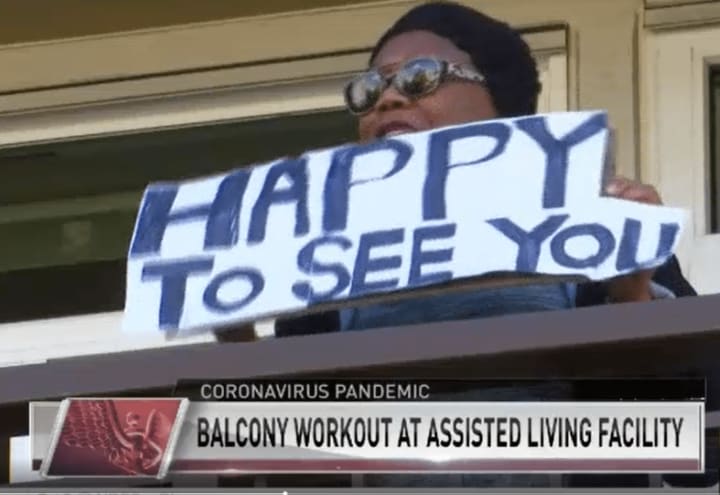 The class has proven to be so popular that it is now offered to residents, and any neighbors passing by, five days a week.
The innovation didn't stop there, they also worked with a resident's daughter, and her musical group to stage an outdoor concert for everyone to enjoy from their balconies and now they have booked other entertainers for the outdoor concerts as well.  You can check out this video to take in the experience.
It takes creative thinking to find ways to spread joy during these challenging times and we think the Bankers Hill team is taking it to a new level!