Facebook and Instagram might be your go-to apps to reach out to loved ones or share updates on your life. But, have you tried TikTok yet?
What is TikTok?
TikTok is a mobile application that's focused on short and quick videos, usually accompanied by music. Have you noticed your grandchildren have been glued to their phones just a little bit more recently? Well, TikTok's main demographic used to be teenagers, but has quickly gained popularity across all age demographics, even seniors!
Many seniors have quickly become popular, such as @stampingwithbarbara, a 71-year-old grandmother who has almost 50,000 followers by showing her stamping and paper crafting hobbies. Or, @grandma_droniak who has over 3.5 million followers who enjoy her short comedy sketches and snarky words of wisdom!
Downloading the App and Account Setup
The first step to setting up TikTok is downloading the app. You can do this by going to the App Store on your phone and searching for it. Once you have the application on your phone you will be able to browse all of the content the platform has to offer! Now if you want to make your own TikTok videos, your next step will be to set up an account.
You can use your email, phone number, or Facebook profile to create a TikTok account. You can always change your username later on if you'd like, by tapping the icon in the bottom right corner, then selecting "Edit Profile".
Keep in mind that your profile will be public (anyone can see your content) unless you adjust your privacy settings by tapping the three dots in the top right corner of your profile.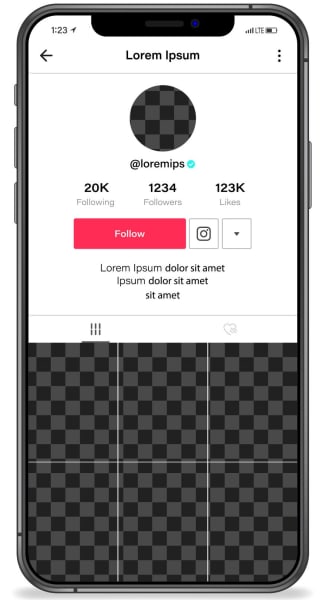 Making Your First TikTok
While some people may want to simply browse on TikTok and enjoy the content, making a TikTok can be fun as well! Once you get the hang of it, posting TikToks can be easy, and help you discover a world of information and new digital friends!
Here are the steps to creating your first TikTok:
1. Tap the plus (+) sign in the middle of the bottom panel to start your first video.

2. Before you record, choose a song you'd like to lip-sync or dance to. If not, skip ahead and start recording.
3. Tap "Effects" on the left-hand bottom corner to browse what effects you'd like to add to the video. This can alter/add effects to both your face and/or what's around you.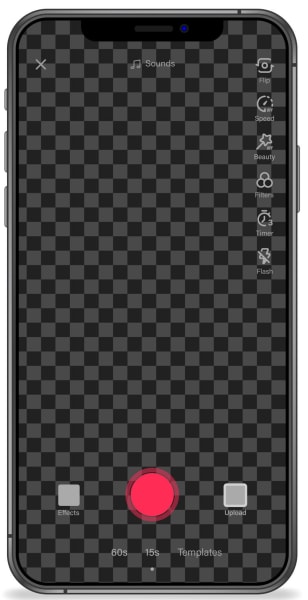 4. The last thing to look at is the timer, located on the right-side panel, which will let you film videos without having to physically hold down the record button.
5. Add a caption explaining what you're doing, maybe even a funny joke, and a few hashtags (#) that relate to what you're doing (i.e. if you're cooking, you could add #cooking).
6. Post your first TikTok!
Connect, Create, or Watch!
Whether you want to tell your stories, share your hobbies, or just have fun, TikTok has a lot to offer. Even if you don't want to create, it's fun to spend time scrolling and watching other creators. Don't be afraid to start sharing what you love on TikTok.