Our communities are finding fun and creative ways to keep residents engaged. Team members are bringing smiles to residents while continuing to focus on following our Enhanced Resident Protection Protocols.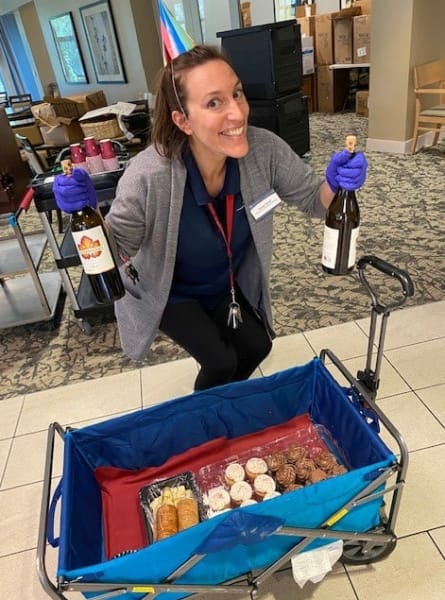 We love this door to door Happy Hour cart!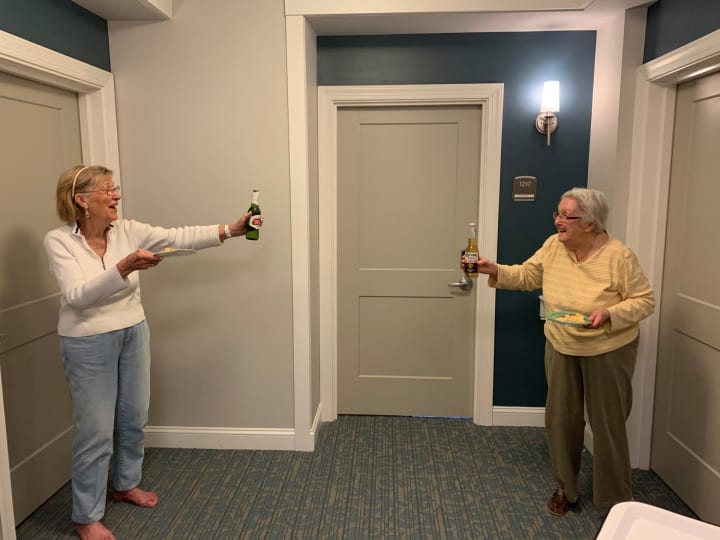 Cheers to social distancing!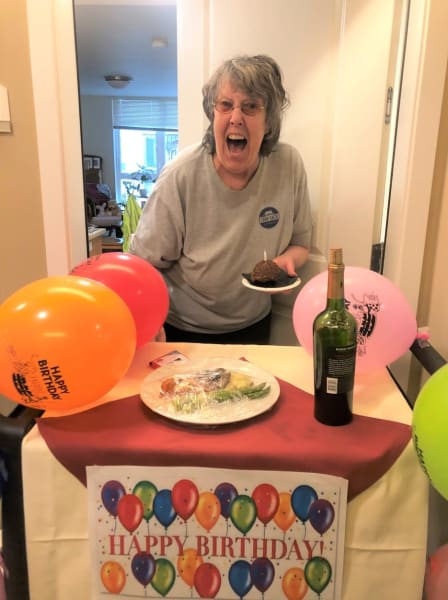 There have been lots of birthdays to celebrate and our teams surprised residents with these 'pop up' partes!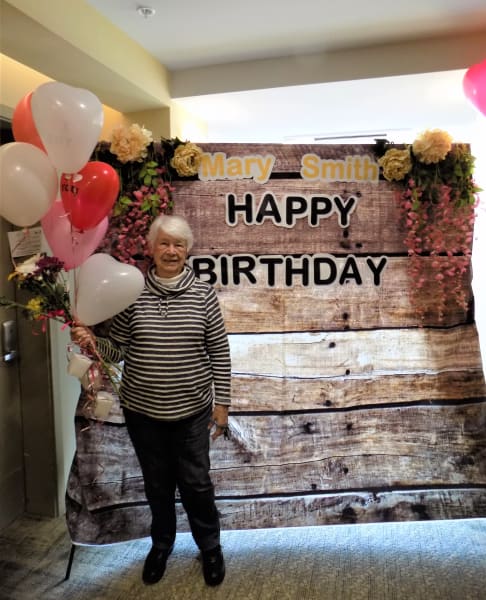 Staying in touch with loved ones is so important - we sent extra iPads to each community and our teams are helping residents learn how to connect with their loved ones.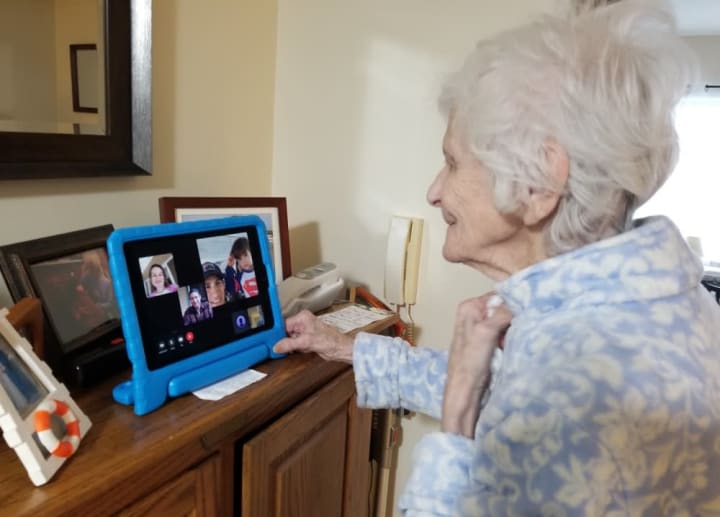 Seeing the pictures of resident's faces while chatting with their family and friends makes us so happy.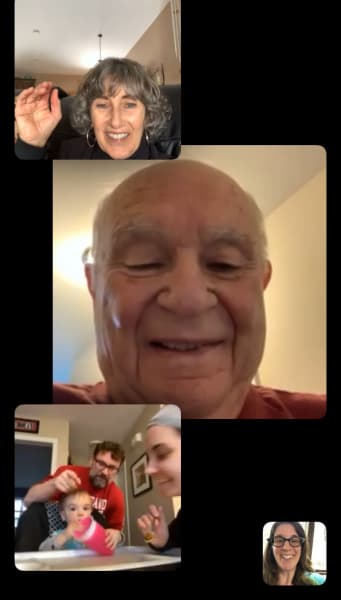 We have also received so many lovely cards and drawings from children and residents are thrilled to see them.
We have also been incredibly gratified by the outpouring of support we have received from family members and the community at large - we have received so many flowers from local shops and its so much fun to share them with residents!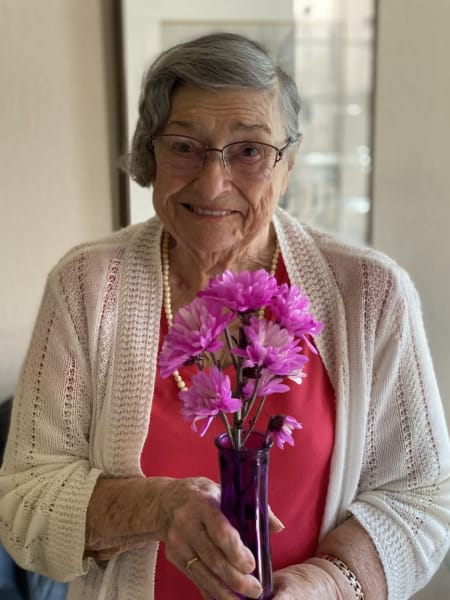 Our Burien team took flower delivery to a whole new level - those are toilet paper rolls.  A fun surprise gift for residents and one that is much appreciated these days!