Earlier this month, we celebrated International Women's Day as well as recognized Women's History Month throughout the entire month of March!
We want to shine a spotlight on some of the women that make Merrill Gardens the company that it is today. As well as all of the women who paved the way.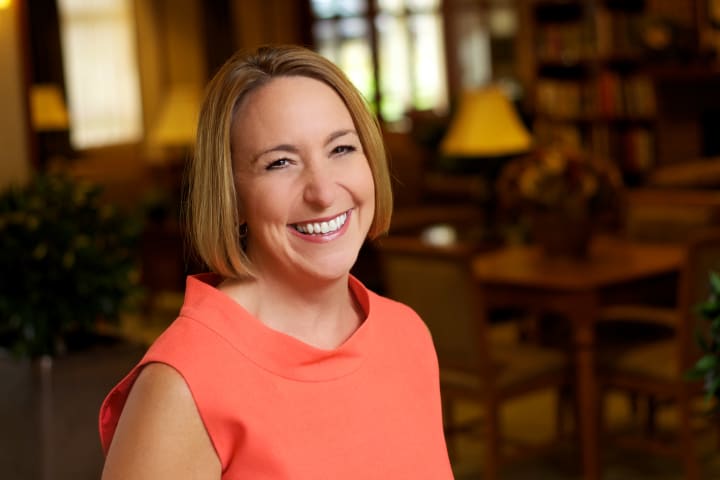 Tana Gall, President of Merrill Gardens
Tana is responsible for all aspects of operations and growth at the 65 Merrill senior living communities in 17 states – Merrill Gardens and Truewood by Merrill. Gall has over 20 years of experience in senior living leadership roles, and she is focused on creating a culture where the 4,000 team members and 7,000 residents who live and work at Merrill thrive. Under Gall's leadership, the company is recognized as one of the most respected providers of senior living in the country. Gall recently led the launch of the Truewood by Merrill brand with a focus on seniors in the underserved middle market.
Gall is an industry leader, serving as a member of the Argentum Board of Directors and she was previously the leader of the Argentum Executive Director Leadership Institute. She is focused on bringing new leadership to the industry and was instrumental in the establishment of the Granger Cobb Institute for Senior Living at Washington State University. Based on her career accomplishments, she was asked to join the Bellevue College Healthcare Management and Leadership Advisory Board.
Gall was invited to join the International Women's Forum in 2021, a group that includes more than 7,000 accomplished women from 33 countries. She was named a Woman of Distinction for 2021 by McKnight's Senior Living, an award that honors women in senior living who inspire and impact the lives of residents and team members. Gall volunteers with Treehouse, a Washington state organization supporting children in foster care, and is a part of the Husky Leadership Institute at her alma mater, the University of Washington, guiding students to become change agents in their communities.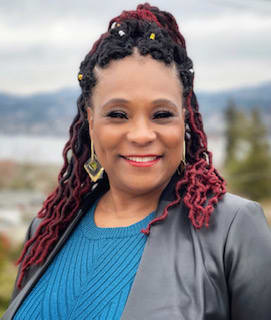 Linda Lee, Senior Community Relations Director, Merrill Gardens at Tacoma
Linda Lee is a highly successful Sales and Marketing professional with over 30 years of experience in positions of increasing responsibility. She is currently the Senior Community Relations Director for Merrill Gardens at Tacoma. Linda's duties include identifying prospective new residents, introducing them to Merrill Gardens, and assisting them with any questions they might have. In addition to resident sales, her other responsibilities include employee training and development. Linda has extensive real estate experience and acquired her Associate Brokers License, and Certified Residential Specialist. In her role as Advertising Consultant at Quest Dex, she achieved the VP Circle of Excellence Award twice.
Linda was a former board member of the King County Renton/Skyway Boys and Girls Club. She volunteered for the Seattle Urban League, Big Brothers and Big Sisters of Puget Sound, and Community Schools in Renton. Her hobbies are making red wine at home and giving it away to friends and family. She also enjoys cycling, walking, traveling with her fiancé, and entertaining with her friends at home.
To sum it up, Linda is a highly successful sales and marketing professional who seeks win-win situations, and a dedicated individual who cares about the importance of community.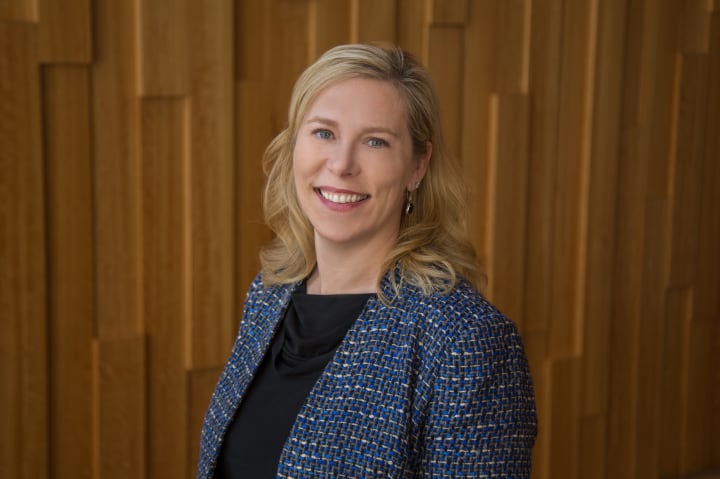 Morei Lingle, Senior Vice President/Chief Administrative Office
Morei is one of the original members of the Merrill Gardens team, starting with the company in 1996. She now serves as Merrill Gardens' Chief Administrative Officer and Senior Vice President. Morei has 30 years of experience in the senior housing industry with a background in independent and assisted living, memory care and skilled nursing and she has been instrumental in guiding Merrill Gardens' growth into a respected national operator. She has worked in all phases of operations for the company and established a comprehensive company-wide customer service initiative. In her role as Chief Administrative Officer and Senior Vice President she oversees human resources, and training and development for Pillar Properties and Merrill Gardens in the U.S. and China. She has also worked in sales and marketing and oversaw the activities program during her tenure with Merrill Gardens.
Morei is part of a senior housing consortium that designed and implemented the first semester long course in Senior Living Management offered at a public university at Washington State University. She is a past member of the Board of Directors of the California Assisted Living Association (CALA), a current PAC board member of CALA, and a current member of the Washington Health Care Association board of directors. She is also a member of the Argentum Human Resources Roundtable.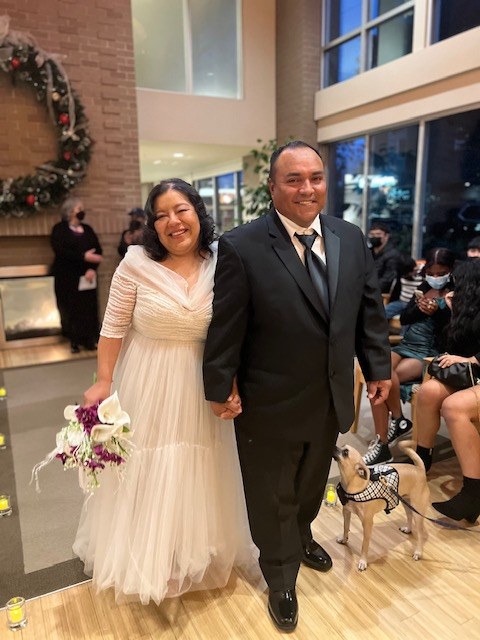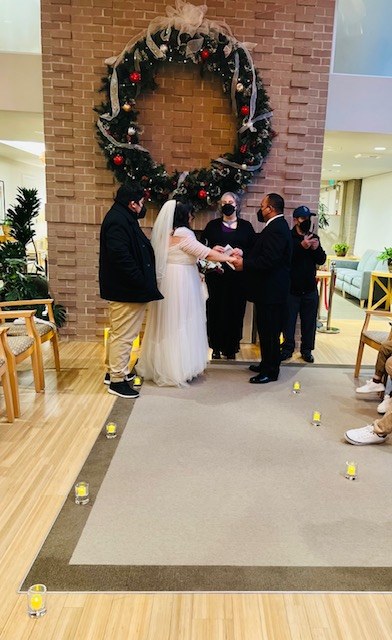 Maria Lozada Rodriguez, Head of Housekeeping, Merrill Gardens at Ballard
Last year, Maria received the company-wide HERO Award for her efforts as an amazing coworker and her ability to make every resident feel special. 
Maria is an incredible housekeeper, and continues to go above and beyond. Last year, she devised a way to cover all 101 apartments at Ballard with minimal help due to staffing shortages. And despite the challenges, 'friendliness of housekeeping' was one of the highest marks on the resident surveys at Merrill Gardens at Ballard.
General Manager Lisa Palm said "Maria challenges us to bring our best and she does it with humility. She shows up every day with a smile and she treats us all like family, making the residents feel so special. She is an amazing coworker and proactive with her team, always looking for ways we can improve. The only challenge is that all the residents want Maria to be their housekeeper!"
It's clear that Maria brings joy to everyone at Ballard and we are lucky to have her on our team. She even got married at the community in December of last year! How special is that?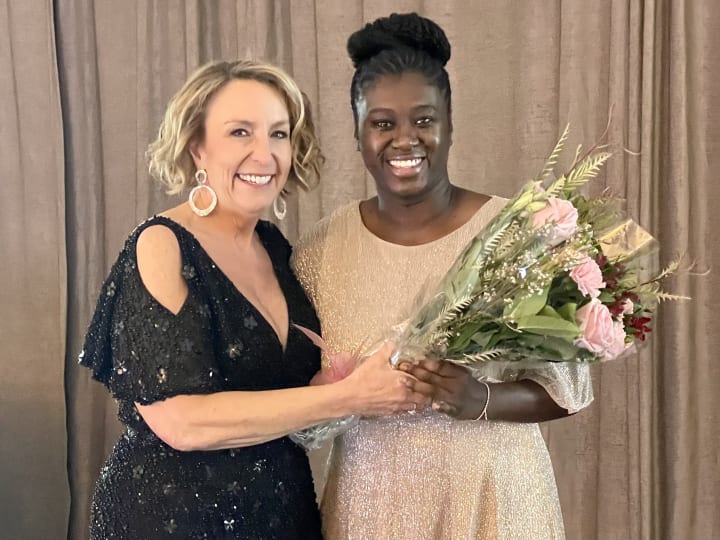 Naomy Martial, Lead Receptionist, Merrill Gardens at Barkley Place
During her 17 years at Barkley Place, Naomy has worked in dining as a Lead Server, in assisted living as a licensed CNA, in housekeeping, and as the lead receptionist at the front desk. Wherever she is working, Naomy is the consummate leader, going well beyond her job description to help in any way she can and taking ownership of whatever is asked of her.
Senior General Manager Tina Keating says "No matter the task, it's never too big or too small for Naomy and she does it with enthusiasm. Following the pandemic, we struggled to fully staff our assisted living and housekeeping departments and Naomy volunteered to help – and she did an outstanding job, wowing our residents as always. Naomy possesses one of the most incredible work ethics I have ever seen and she does it all with a smile that lights up any room!"
Naomy is truly special and she brings so much passion to her community! Click here to check out a video of Naomy.
Sandy Turner, Executive Chef, Truewood by Merrill, Georgetown
Sandy has lived in Georgetown for the past 25 years! She's been married to her husband for 10 years and has two kids, ages 11 and 13. They enjoy spending time outside - especially playing tennis, practicing archery, and walking the trails of the beautiful parks in the area. Sandy's passions are cooking, vegetable gardening, spending time with her kids, and playing chess with her husband. Georgetown General Manager, Carissa, said "There's cooking, and then there's cooking with passion, creativity, and love. Sandy finds joy in cooking for others and running her kitchen in a way where everybody helps everybody." 
Sandy even provided us with one of her favorite recipes - see below for her "Spiced Brussels Sprouts with Bacon" recipe. Yum! She mentioned that she loves this recipe because you can pair it with practically any meal and her favorite veggie is Brussels sprouts!
Ingredients:
6 cups (usually about two packages) Brussels sprouts, trimmed and halved
1/2 yellow onion, rough chop
6 slices of bacon (whatever your favorite brand is)
1/4 cup honey
1/4 cup apple cider vinegar
1/2 tsp salt
1/2 tsp pepper
1/2 tsp crushed red pepper flakes (optional)
Instructions:
In a large skillet, cook the bacon until it's crispy. Remove from pan, place on a paper towel, and set aside for later.
Keep the bacon grease in the pan and add the onions, Brussels sprouts, salt and pepper. Cook until the onions have caramelized, and the sprouts have started to brown - roughly 15 minutes, while stirring occasionally.
Add the apple cider vinegar to deglaze the pan. Cook an additional five minutes and then add the honey. 
Chop the cooked bacon and add it and the red pepper flakes to your skillet. 
Serve with your favorite fall entree (or enjoy all by its glorious self).
Our company is made up of so many incredible women — we wish we could highlight each and every one of them! Happy Women's History Month!