One of our favorite things about fall are all the beautiful colors - the ambers, the reds, and the yellows all feel like the world is giving us a big hug. There's something soothing and welcoming about the colors of fall foliage and the most common image we see accompanying these colors during this time of year usually includes a pumpkin! Whether it's part of a holiday centerpiece or a carved jack-o-lantern for Halloween, there's something about the orange of a pumpkin that is so comforting. 
How many of us have gone pumpkin picking with friends or family? Or roasted pumpkin seeds with the grandkids? Though we may consider pumpkins mostly as decoration, they can have a surprising variety of uses, and sometimes we forget (outside of pie) that pumpkins are also a delicious food! Here are three pumpkin recipes to help steep yourself in autumn.
Recipe link: Pumpkin Soup
Soup season is upon us! Few things prepare us for cold weather and warm the body like a nice, hot cup of soup. This pumpkin soup recipe is delicious, simple, and healthy. It's got a comforting heartiness without feeling too heavy. Pair it with a nice piece of rustic bread, or maybe a sandwich, and you can take it from a starter to a lunch!
The holiday season can be rough on our diet and routine, so it's important to make healthy decisions when we can. This soup, with its candied cashews and seasoning, is packed with flavor and important nutrients, like calcium, potassium, magnesium, and fiber. If you like a bit of kick with your soup, we like spicing this dish up with some hot sauce or red pepper flakes.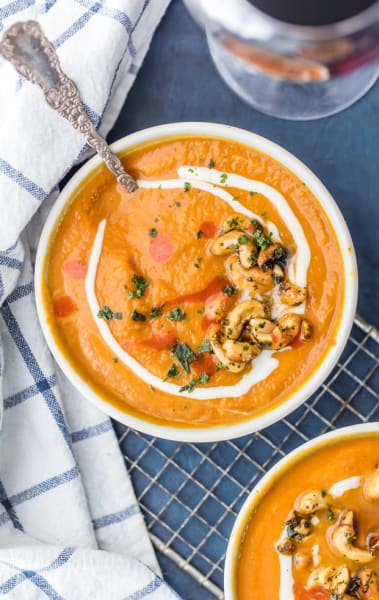 A close second to soup when it comes to comfort food is pasta. It warms the soul and puts a smile on our face. And this creamy pumpkin pasta with toasted walnuts and spinach will do just that. But wait…pumpkin? In pasta? Trust us. This easy, healthy recipe will make you a believer. 
With several different ways you can tweak it to your liking, this dish has ultimate flexibility. It can easily be made vegan, vegetarian, gluten free, or you can add chicken if you'd like some protein. You can also add roasted chickpeas if you want meat-free protein, or some tender stemmed broccoli if you want some vegetables.  
Recipe Link: Pumpkin Donut Holes
Now, we've been on a bit of a health kick with the last two recipes, so we thought we'd treat ourselves with these delectable pumpkin donut holes. They're bite-sized, which can be dangerous (you've been warned), but also allows us to portion control, which is always nice. These are great for a snack with some coffee, milk, tea, or as a dessert (perhaps with a pumpkin spice latte? Or is that too much pumpkin? Is there such a thing?). They're great for dunking and taking on picnics, or bringing to a gathering.
It bursts with seasonal flavors and is super easy to make. It's a fun little project to do with friends or grandkids, with a sweet little reward at the end. And the use of a mini muffin pan helps make this a no fuss, no muss recipe. 
It's pumpkin season — you've probably already seen them at the grocery stores or seen ads for them. These three recipes can be a doorway to different ways of using the humble pumpkin. Pumpkin pie will always be a staple this time of year, but you may just discover some new ones as well. Have fun with them, maybe even make a whole day out of it. Visit a local pumpkin patch with a loved one and pick your own pumpkin straight from the field, take it home and use it for one (or all) of these delicious recipes.