Year after year the Merrill family of senior living communities joins forces with the Alzheimer's Association to raise money for an incredible cause! Thousands of participants make the Walk to End Alzheimer's the largest event in the world dedicated to raising awareness for Alzheimer's care, support, and research. Whether they walked virtually, in person, or simply fundraised in the communities, we were blown away by the amount of creativity and energy brought by our residents and teams.
Our community in Monterey (CA) took part in the "Walk In Your Neighborhood" event to raise money and awareness. We are so inspired by the amount of support and passion that everyone in Monterey showed throughout the entire day!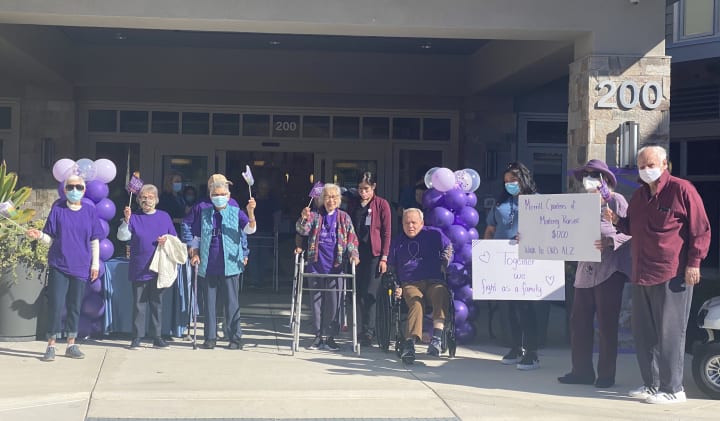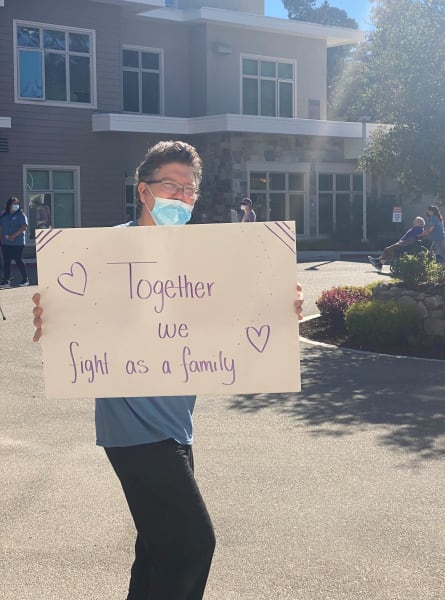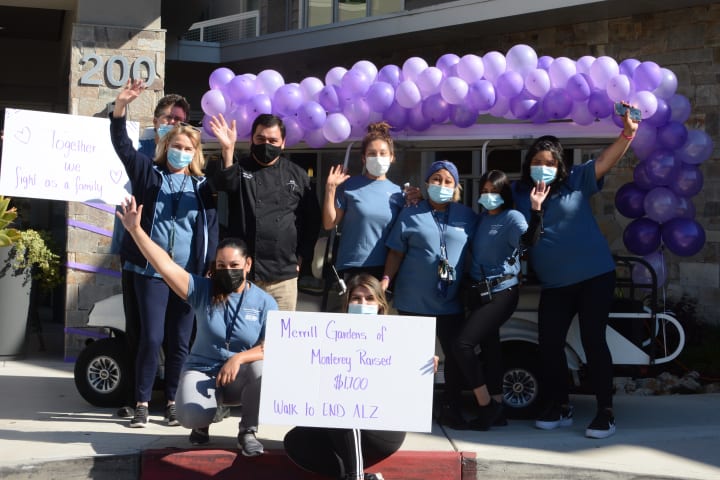 Residents, families, and team members went all out in Knoxville (TN) as they made sure to dress up in purple and grabbed signs to support the event! It's amazing to see such a wide variety of people coming together to enact positive change.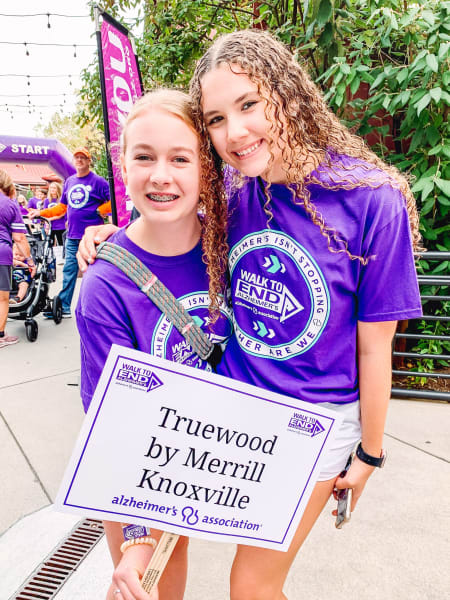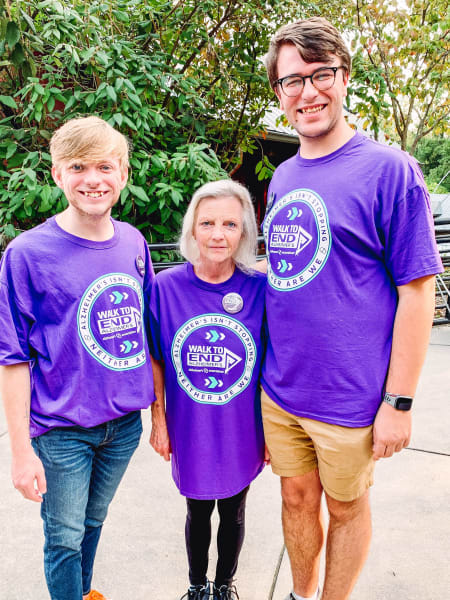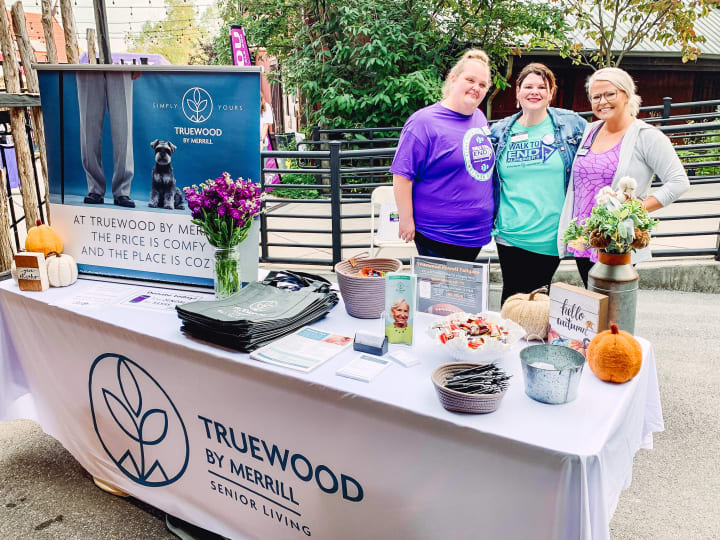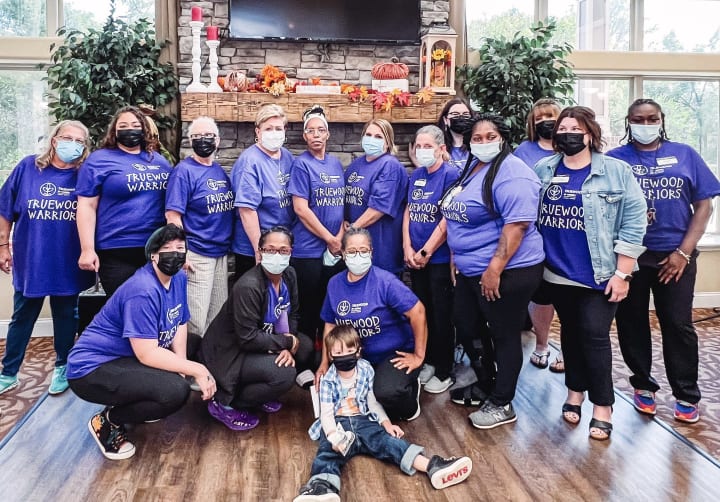 Two Washington communities, Auburn and Burien, showed their support in different ways. Auburn set up their booth and got the team together to bring some excitement and support for their local walk!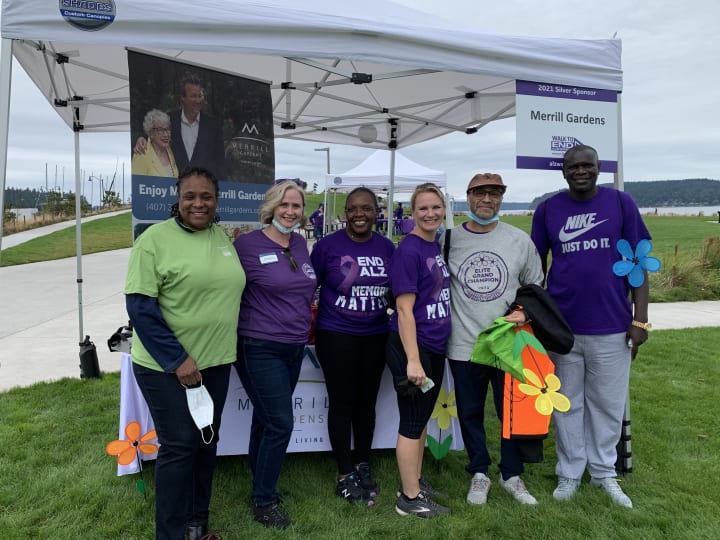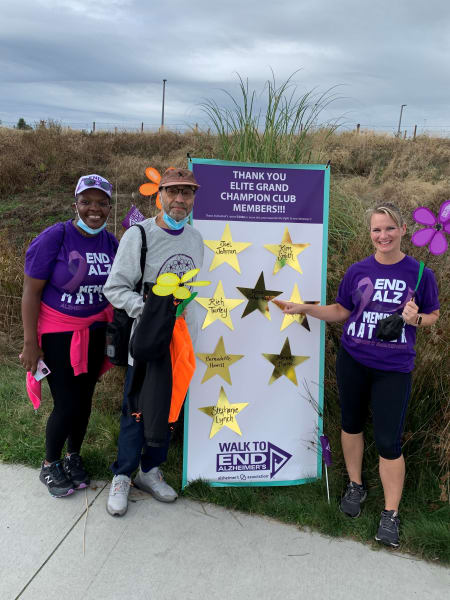 The team in Burien had the opportunity to sponsor the Promise Garden this year and made sure to decorate the space with fun purple accents and customized flowers!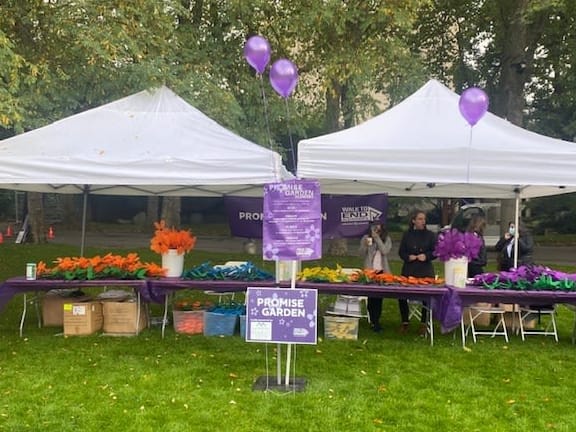 We are nearing the end of the events for this year, but it's never too early to start planning for 2022! Learn more about The Walk To End Alzheimers or check to see if there is a walk near you by clicking here.