Eleven veterans from the Merrill Gardens communities in the Pacific Northwest traveled with Puget Sound Honor Flight to Washington DC recently to see the memorials in their honor.  
Puget Sound Honor Flight is a non-profit organization created to honor America's veterans for all their sacrifices. They transport veterans to Washington, D.C. to visit and reflect at their memorials in their honor. 
They call it "One Last Mission" – and the trip to Washington, D.C. is free to the veterans, made possible solely through individual donations and corporate support.  Over the past five years, Merrill Gardens has raised over $100,000 in donations for this amazing organization, led by our community in Renton, WA.  Lilia Anderson from Merrill Gardens at Renton Centre (below) and Monica Le from Merrill Gardens at Kirkland (second photo below) accompanied the group on the trip.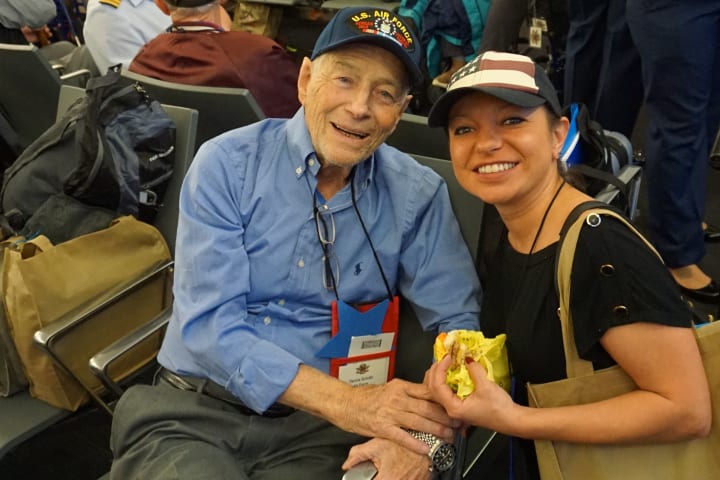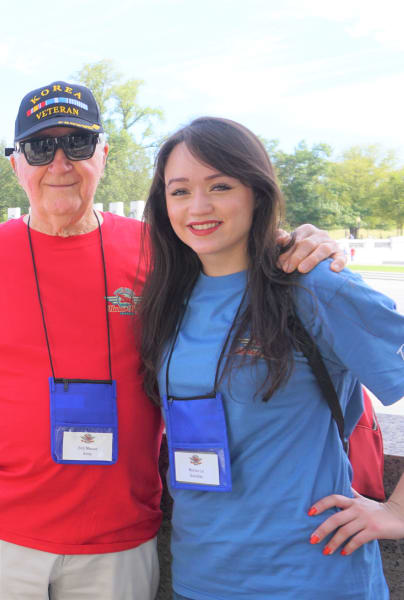 The three day journey to Washington DC is a whirlwind for the veterans, starting with a big send off at Seattle-Tacoma airport.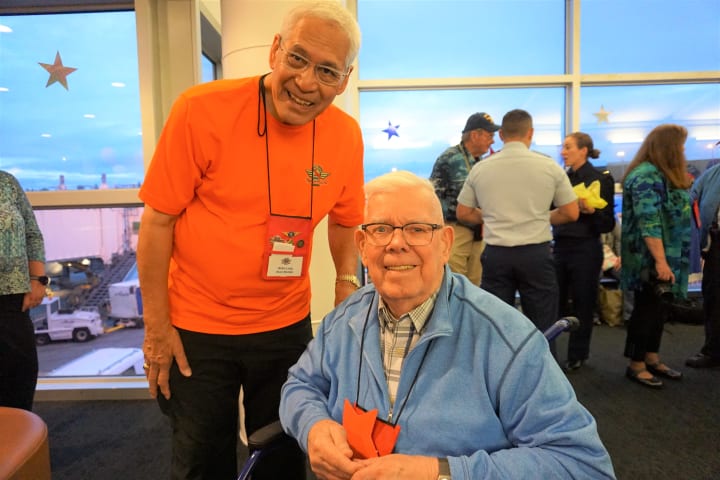 Once in our nation's capitol, the veterans visited all of the memorials and spent time reflecting on their service.
They also received a huge welcome home when they returned to Seattle as hundreds gathered to thank them for their service.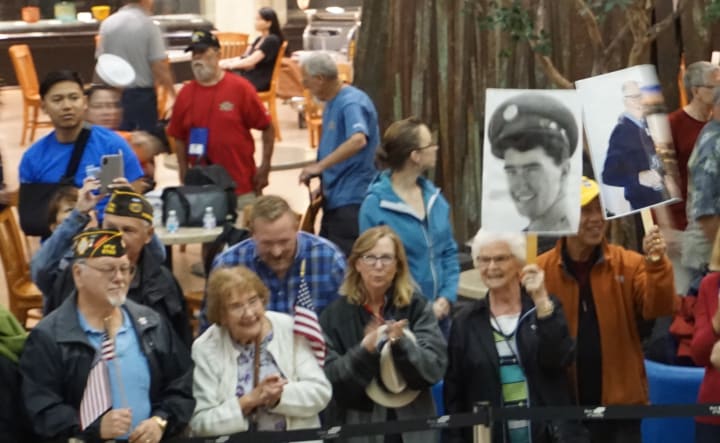 The Merrill Gardens video team got to travel with the veterans and capture the trip - watch below to see the impact this recognition has on the veterans.
Read more about Puget Sound Honor Flight and our residents HERE