Love is beautiful at any age and no one knows that better than these residents at Merrill Gardens at Anthem (AZ).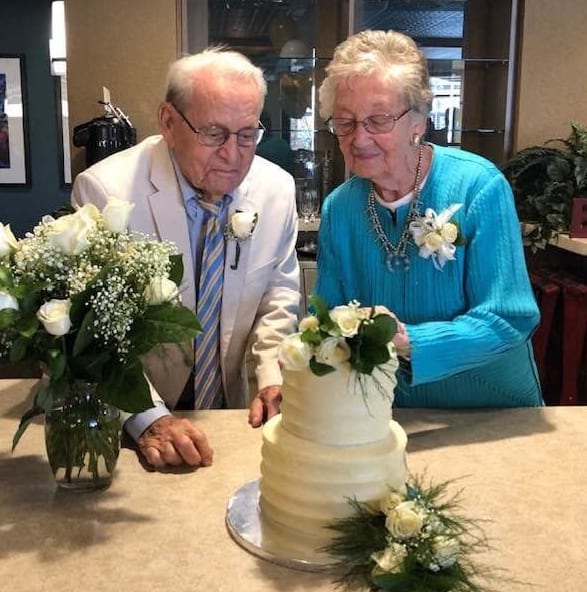 This lovely couple met when they both moved in the community.  Neither of them was looking for love again but that all changed when 92 year old Pete and 85 year old Mary Jo got to know each other.  
"You don't have to give up because you get old," says Pete.
Pete, a WW II veteran, certainly didn't give up.  He courted Mary Jo, first asking if he could hold her hand when they attended church together one Sunday.  Not one to waste any time, Pete popped the question after the two had been dating for about six months.  Mary Jo recalls that he didn't really ask her to marry him, just let her know that they were going to get married.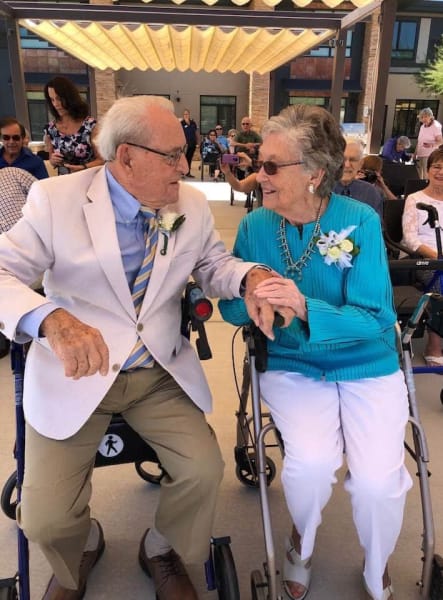 The ceremony was held at Merrill Gardens, attended by their family members, residents and team members at the community.  The wedding was beautiful, with lots of flowers and a tiered wedding cake. 
The couple timed the nuptials so that everyone could attend the community happy hour afterwards.  They plan to honeymoon this summer by attending two family reunions. Their love story caught the attention of the local TV station and you can watch their report HERE.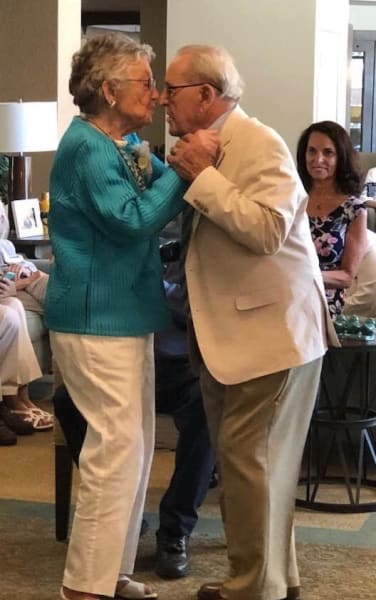 Mary Jo has this simple advice for anyone looking for love.   
"You're as young as you feel,"  she says.
We could not agree more Mary Jo.  Congratulations to the happy couple!