We are incredibly happy to see our team go above and beyond and be recognized for the amazing work that they do! Two incredible women recently set themselves apart by taking home awards from the Florida Assisted Living Association and California Assisted Living Association.
Our Active Living Program Director, Norma Rivera, took home the FALA Activity Engagement Award out of 180 possible candidates! She has been a leader at Merrill Gardens at Solivita Marketplace (FL) since it was opened back in 2016. When she isn't at work giving her all to residents, she loves to spend time with her family and enjoy the sunny Florida weather out on the beach!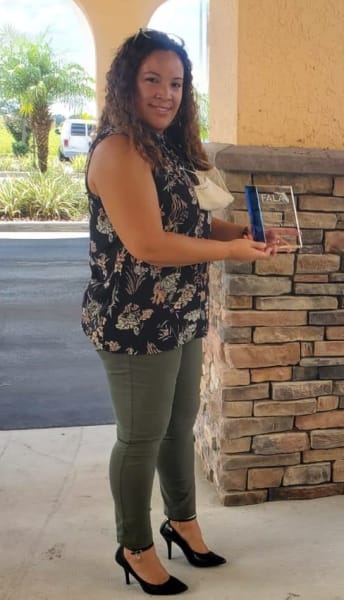 On the other side of the country, Anna Shepard from Merrill Gardens at Santa Maria (CA) finished as a top-three finalist for the CALA Top Caregiver of the Year Award! Out of 670 senior communities, and thousands of caregivers, Anna set herself apart with the amount of compassion and dedication she shows every day. As a 12-year member of the Merrill Gardens family, we are so proud to have her on our team!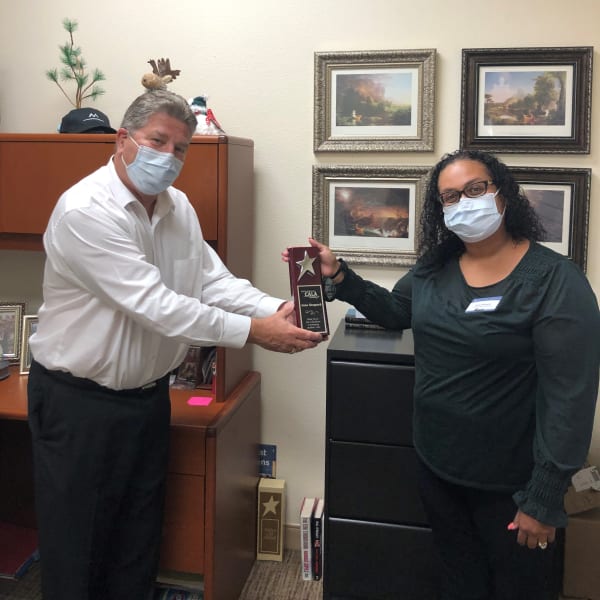 We are so lucky to have such incredible people to work alongside, and leaders that give everything they have on a daily basis. Congratulations to our award winners and we look forward to hearing more about all of the incredible work being done for our residents!