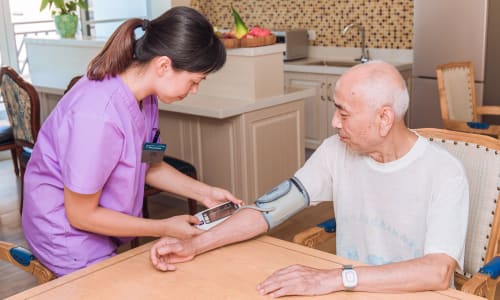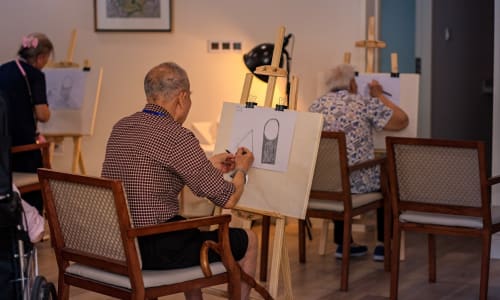 Merrill Gardens in China
Merrill Gardens has been making a difference in the lives of US seniors for around 30 years. We have grown to be one of the country's premier privately-owned senior living organizations. The population of seniors is growing dramatically throughout the world and the growth in China is daunting. Today, over 5.8 million age and income qualified seniors need a quality retirement living solution; estimated to be 22.4 million by 2020. Merrill established an office in Shanghai China in 2010 and currently has several Merrill Gardens communities serving Chinese seniors.  We have operated project in Guilin opening in March of 2019, and community in Guiyang started to serve residents officially in March of 2020. The latest management contract with Chuzhou OCT senior housing component has just signed in 2021.
Additional projects are in the development phase and we remain committed to the growth of our company. We are excited about our future in China and particularly excited to bring our passion and commitment for exceptional senior living to this growing group of seniors.
More information can be found at our China website (all Mandarin) regarding living in one of our communities, partnering in future developments or possible employment. www.merrillgardens.com.cn
If you would like to discuss any of these topics but prefer communication in English, click on the link below and one of our colleagues will get in touch with you. chinainfo@merrillgardens.com.cn
魅力花园在中国​
魅力花园近30年来一直致力于提高美国老年人的生活质量。魅力花园是美国最优异的私人养老地产开发和运营管理公司。目前全球老龄化迅速,尤其是中国。现在超过580万的年龄和收入适当的老年人需要高品质的养老生活;到2020年这个数字会增加到大约2240万。魅力花园于2010年成立上海公司,在中国先后已有多个魅力花园冠名的养老社区落成运营。目前正在运营的是2019年3月开业的桂林项目和2020年的3月开业的贵阳项目,以及2021年最新签署了滁州华侨城康养小镇项目。
还有其他多个项目正处于开发阶段,我们致力于公司的不断成长与发展。对中国的未来我们充满期许,尤其是期待把我们的激情和对老年人的承诺带给日益增长的老年朋友们。
魅力花园(中国),可登录我们的中文网站(简体中文)查阅更多关于我们项目的信息,以及商业合作和工作机会。
如果您可以用英文交流以下任何问题,请点击下面的链接,我们的工作人员会和您联系
chinainfo@merrillgardens.com.cn