Enjoy More at Merrill Gardens at Monterey
Our community is designed to meet your individual needs and give you the freedom to be yourself. We offer quality independent senior living, assisted living, and memory care from a family-owned company that knows connection is everything.
Our wooded grounds offer spacious apartments in the main building with a variety of floor plans and sizes. For those seeking greater independence, we also offer two bedroom villas with attached garages.
Visit And Enjoy A Meal On Us!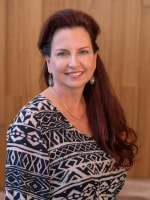 A message from the
General Manager
Located in the beautiful coastline, Merrill Gardens at Monterey offers a close-knit community where we provide a lifestyle to meet your individual needs. Our vibrant and active community provides our residents with an opportunity to enjoy the best things in life together.
As the General Manager, I look forward to welcoming you to our community. I believe there is nothing more important than spending time learning about our resident's past experiences, history, and jewels of knowledge. I look forward to welcoming you into our family.
– Tiffany Santoro, General Manager
Our Simple Assessment
We know the decision to move yourself or a loved one to a senior living community can feel overwhelming. Our simple four-minute assessment can help you make more informed choices and match your needs with the right level of support.
A Vibrant Lifestyle
You're going to love it here. Located in the heart of this scenic coastal city, our community gives you the chance to enjoy the Monterey lifestyle with ease. The design is modern, yet intimate, and reflects the character of the neighborhood. Close to shopping, dining, and recreation, Merrill Gardens at Monterey offers everything you need.
Monterey is known for its sense of community and hospitality and we echo that at Merrill Gardens. The community includes spacious private apartments and lovely common areas including a theater, wine bar style bistro, library, and private dining room. All apartment homes include a full kitchen and washer and dryer.
We Care
Care is more than a service we provide at Merrill Gardens at Monterey – it's a way of life.
You choose the way you want to live, and we'll help you get there, whether you want to live a fully independent lifestyle, or require some assistance. We are here to help.
We'd love the opportunity to meet with you and share more about our community.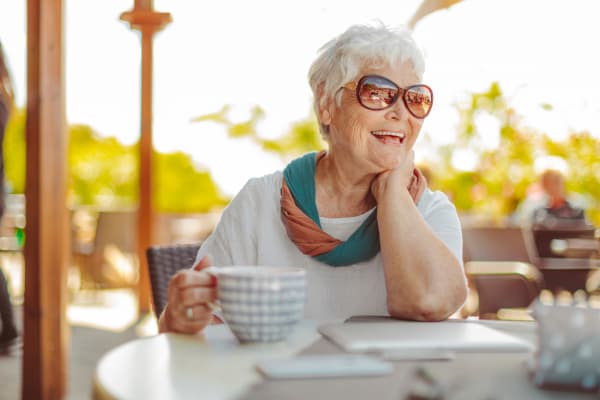 An Active Life is a Happy Life
Managing a packed calendar of enriching activities is a full-time job and our Active Living Program Director is up to the task. We're driven by the desires of the people who live here and our days are jam packed with more choices than you'll have time for in your day.
I moved here on Christmas day in 2017, as we entered the front door we found the most beautifully decorated building and were greeted by cordial staff with open arms. Merrill Gardens at Monterey is located among many trees and as I look out my apartment windows I am able to enjoy this beautiful forest.
I look forward to daily meals conveniently served anytime throughout the day. Our monthly calendar is filled with daily activities such as outings, shopping trips, bridge games, craft sessions, swimming in the pool and movies in the theater. I have formed great friendships with other residents who have come from different backgrounds and locations.
– Mary Schenck, Resident at Merrill Gardens at Monterey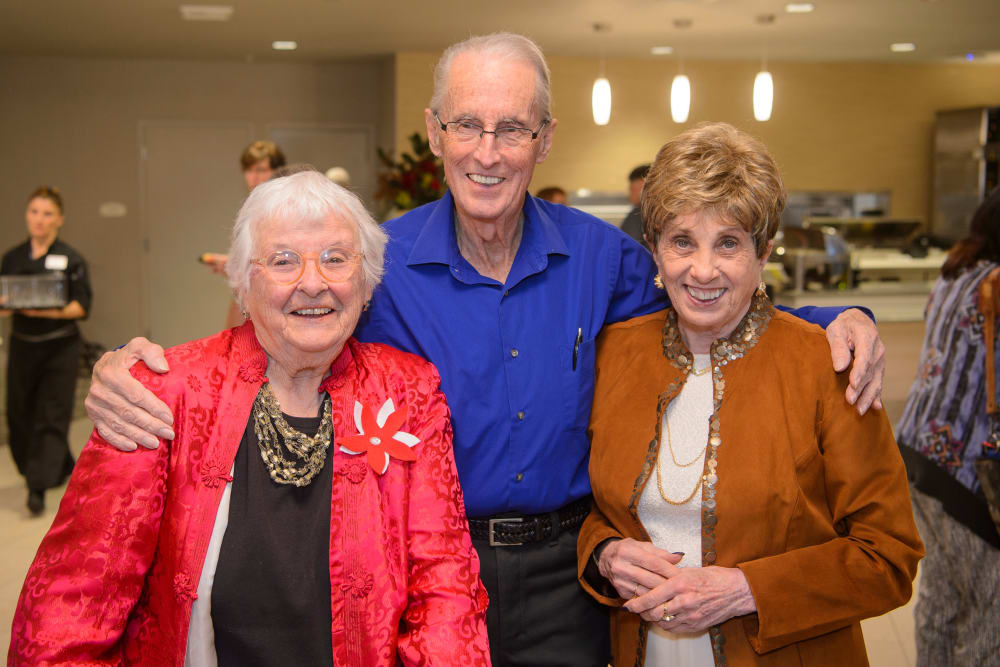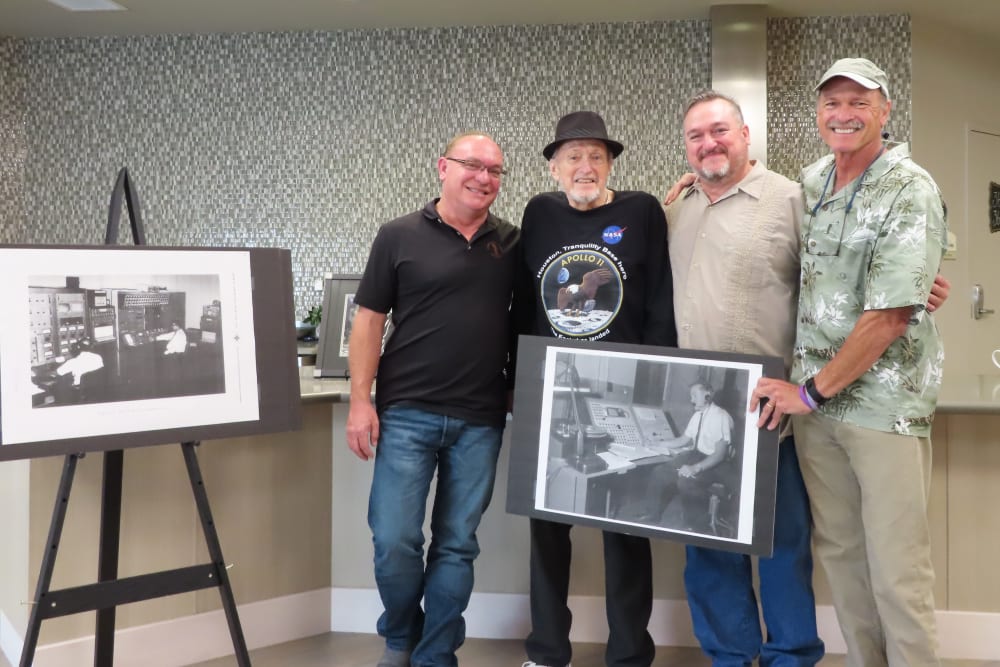 We know you're going to love it here.
It's all about choice. Choose from 110 studio, one, and two bedroom apartments as well as six two bedroom villas with attached garages. Enjoy concierge services, scheduled transportation, 24-hour staffing, and weekly housekeeping.
Our Anytime Dining program keeps up with your schedule with fresh, restaurant-style meals served seven days a week.
You'll live a full and happy life built around your delights and hobbies.

 Library

 Living Areas
 Meeting Spaces
 Wine Bar

 Courtyard

 Movie Theater
 Swimming Pool
 Patio/Balcony
 Washer/Dryer
 Kitchen/Kitchenette
 Parking
 Fitness Area
 24-Hour Staffing
 Resident Call System

 Transportation Options
 Anytime Dining

 On-Site Maintenance

 Weekly Housekeeping
 Wellness Program
 Pets Welcome
Nearby Communities
Explore other Merrill communities.