James Culmore
 General Manager
A message from the
General Manager
At the early age of twelve, I was fixing cabinets, mowing lawns, extracting carpets and other odd jobs in my aunt and uncle's retirement community. Almost thirty years later, as the general manager at Merrill Gardens at First Hill, I find myself doing many of the same things. I love being around seniors on a daily basis and positively impacting the quality of their lives.
Our team at First Hill is just that...a team...and a great one. I invite you to come experience the love, the dining, the activities, the care, the customer service and the fun!
Argentum Certified Director of Assisted Living
A Warm Place to Call Home
Discover a home with more of what you love at First Hill. Our community features private apartments and cozy common areas with large picture windows with lots of natural light and a serene terrace garden to enjoy the outdoors. Our popular Eldergrow gardening program brings residents together to grow beautiful plants and flowers.
Enjoy more at Merrill Gardens at First Hill. Our community is designed to meet your individual needs and give you the freedom to be yourself. We offer the best in independent senior living, assisted living, and memory care from a family owned company that knows connection is everything
Community Connections
You're going to love it here. Perched above downtown Seattle, the community is close to shopping, Pike Place Market, restaurants, concerts, and more. Top-notch medical facilities are nearby and easy to access.
We offer senior living near downtown Seattle in the friendly First Hill neighborhood.  Our community is close to boutique shopping, theaters, concerts, lecture halls, and the city's largest medical centers.
Make Merrill Gardens your home for the holidays! Enjoy one month free for a limited time!
Call today and schedule a visit to learn more.
We're Proud of Our Community
Inside and out, it's designed to accommodate independence and activity perched above Seattle's downtown core. 
We'd love the opportunity to show you around our community, and give you a taste of what we've got cooking.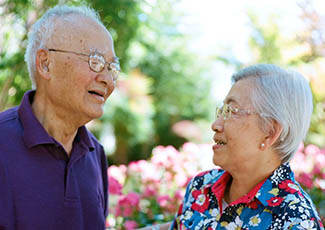 Your Life, Your Choice
Choose from 98 studio, one, and two bedroom private apartments and enjoy concierge services, scheduled transportation, 24-hour staffing, and weekly housekeeping. 
Our Anytime Dining program keeps up with your schedule with fresh, restaurant style meals served from 7am to 7pm, seven days a week. 
You'll live a full and happy life built around your delights and hobbies.
View our video postcard for a sneak peek at our community. You're going to love it here!
The Independent Lifestyle Your Deserve
The Care You Need. When You Need It.
Care is more than a service we provide at Merrill Gardens at First Hill – it's a way of life.
You choose the way you want to live, and we'll help you get there, whether you want to live a fully independent lifestyle, or require some assistance. We are here to help.

An Active Life is a Happy Life
Managing a packed calendar of enriching activities is a full-time job and our Active Living Program Director is up to the task. We're driven by the desires of the people who live here and our days are jam packed with lectures, parties, outings, political discussions, games, social meetups, and religious interest events. More choices than you'll have time for in your day!
Our community offers the innovative Eldergrow gardening program, a wonderful opportunity for residents to help our community bloom.
Amenities
 Library
 Living Areas
 Meeting Spaces
 Salon
 Central Air
 Courtyard
 Garage
 Chef's Garden
 Patio/Balcony
 Washer/Dryer
 Kitchen/Kitchenette
 Movie Theater
Services
 24-Hour Staffing
 Resident Call System
 Transportation Options
 Anytime Dining
 On-Site Maintenance
 Weekly Housekeeping
 Wellness Program
 Pets Welcome
A word from our residents
Meet Your Neighbor
James made the move to First Hill two years ago. He is a long-time member of the Capitol Hill community, where he served as the Chair of the largest and oldest Lesbian and Gay Rights organization in the Pacific Northwest. He was recruited to serve at a national organization, the National AIDS Network, in Washington D.C. in 1988. He eventually made his way home to Seattle where he has done independent consulting until retirement.
He is a youngster of 65, and says that his life here is focused on the camaraderie of a great group of friends. Most days, James meets a friend for coffee at a local café. On sunny days, you might find him having lunch at the Pike Place Market.
James Holm - Resident at Merrill Gardens at First Hill



In the Community
Making Memories
Our urban lifestyle means more contact and connection with our community, and interaction with families, children, and people of all ages.
Merrill Gardens at First Hill
By submitting this information request you consent to receiving email and phone communications from our company about our services.

We are always looking for the right
people to join our team.