The Merrill Family Guarantee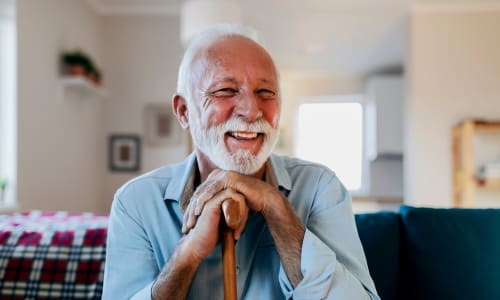 Satisfaction Guarantee
There may be no guarantees in life, but Merrill Gardens has something you can hang your hat on.
Each of our communities offer a satisfaction guarantee. If a resident moves into a Merrill Gardens community and is not satisfied with their new home, Merrill Gardens will refund rent for up to 60 days of their stay.*

That's the Merrill Family Guarantee.
We're a family operation from top to bottom, and the full, happy lives of our residents take priority over all else. This is what community means to us.
*Limitations may apply. Contact us for full program details.
My great grandfather, R.D. Merrill, set out to build a family company that would last for generations. He started in the timber industry in the early 1890's and the company transitioned to senior housing in 1993. We are incredibly proud of the lifestyle we offer at Merrill Gardens and we place our family name on every community. We stand behind the Merrill Family Guarantee because we are confident you will want to call Merrill Gardens home. We're pretty sure that's exactly the way R.D. would have wanted it.

Charlie Wright, Chairman