Words from the Wise
We are passionate about making a difference in the lives of the people who live in our communities.  It's what drives us.  We spend our days learning from the wisdom of our residents - we are awed by their years of life experience. 
We are honored to share their knowledge in our Words from the Wise video series.  We think you'll agree they're right on the money.
Merrill Gardens owns and operates senior living communities with a focus on residents and team members.
About Merrill Gardens
At Merrill Gardens our focus is always on the people who live and work at our communities.  As you can see from the video above, we look for ways to honor our residents and learn from their life experiences.
Our commitment comes from the deep roots of our family company. Our founder, Richard Dwight (R.D.) Merrill, moved to the Pacific Northwest in the 1890s to establish timber holdings. He was an innovator - the first to practice sustainable forestry, replanting seedlings to grow as much as he cut. R.D's tradition of attention and thoughtfulness eventually grew to include the business of caring for people.
Merrill Gardens started with one community in Seattle, Washington and just a handful of team members in 1993 - it now employs thousands across the country.  Through innovative programs and a determined commitment to residents and team members, Merrill Gardens is one of the most respected senior living providers in the country.
The company is still privately owned and family run - Chairman Charlie Wright is a fourth generation Merrill family member.
Each Merrill Gardens community reflects the characteristics of the area where it is located and the needs and interests of residents. Our sister company, Pillar Properties, oversees the development of each of our communities to ensure high standards of design and construction. You can see our communities under development here.
The management and resources of the R. D. Merrill Company ensure a long-term commitment to quality, security, choice and privacy in all Merrill Gardens communities. Merrill Gardens is, above all, a company dedicated to quality and built on a strong foundation of family, community, long-term commitment and the entrepreneurial spirit.

Family
We're so confident you'll love joining our family that if we don't meet all your hopes and expectations we'll refund your rent for up to 60 days. That's the Merrill Family Guarantee.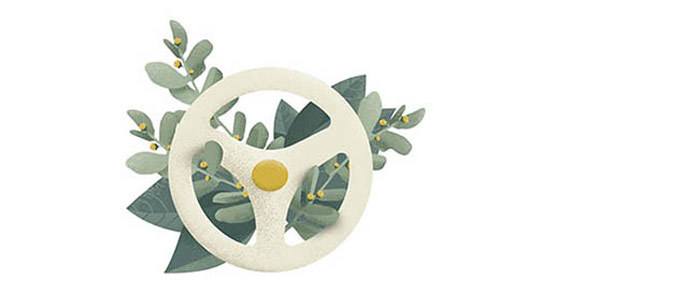 Independence
We enjoy working to make space for who you are and everything you want to do. Imagine the freedom of a home where the duties and details are taken care of, so that you can spend your days the way you deserve.

Connection
Our Active Living Director at each Merrill Gardens community oversees a full activities calendar created around the interests and desires of residents– day trips, recitals, Wii bowling, park walks, book clubs, high tea, spiritual direction, and everything in between.

This is what we stand for. 
Our mission is to provide an inspiring environment for our residents, families and team members where every life is defined by the possibilities. 
Photo:  President David Eskenazy enjoying a laugh with one of our residents.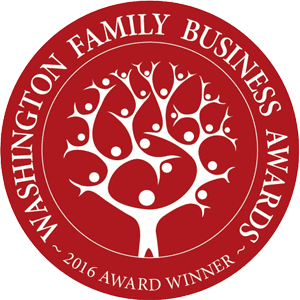 Family Business of the Year 2016
We are honored to be recognized as the Family Business of the Year and we are so grateful for our family of residents and team members.

Charles Wright
Chairman, R.D. Merrill Company

Bill Pettit
President, R.D. Merrill Company

David Eskenazy
President, Merrill Gardens

Morei Lingle
Chief Administration Officer and Senior Vice President

Cole Wright
Managing Director, China Operations

Doug Spear
Senior Vice President and Chief Financial Officer


We are always looking for the right
people to join our team.