About Merrill Gardens
Merrill Gardens started with one community in Seattle, Washington in 1993 and we now have thousands of team members across the country. Through innovative programs and a determined commitment to residents and team members, Merrill Gardens is one of the most respected senior living providers in the country.
A Strong Foundation
Merrill Gardens is for financially comfortable families at a senior living crossroads who want to feel confident that they've made the best possible choice. We offer high quality resident and family-centered communities that believe seniors deserve to stay in control.
Our company is still privately owned and family run, our chairman is a fourth generation Merrill family member. The management and resources of the R. D. Merrill Company ensure a long-term commitment to quality, built on a strong foundation of family, community, and entrepreneurial spirit.
Merrill Gardens is honored to be recognized as the Family Business of the Year.
Family
We're so confident you'll love joining our family that if we don't meet all your hopes and expectations we'll refund your rent for up to 60 days. That's the Merrill Family Guarantee.
Independence
We enjoy working to make space for who you are and everything you want to do. Imagine the freedom of a home where the duties and details are taken care of, so that you can spend your days the way you deserve.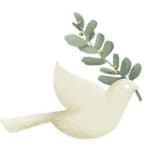 Connection
Our Active Living Director at each Merrill Gardens community oversees a full activities calendar created around the interests and desires of residents– day trips, recitals, Wii bowling, park walks, book clubs, high tea, spiritual direction, and everything in between.