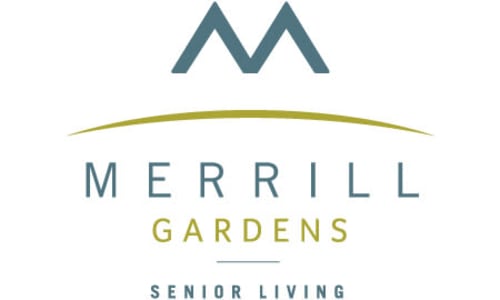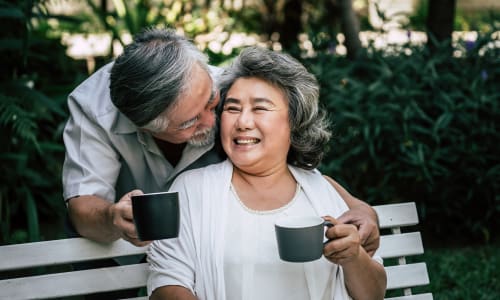 I'm Here For a Loved One
We understand that change can be difficult. It can also bring exciting new freedoms. We are committed to preserving the dignity of your loved ones.
Our goal is to offer all residents independence and quality of life.
Someone you love needs a change of scenery. Maybe they could benefit from a more active lifestyle. Maybe they need better access to regulated care and services. Maybe a connected community of peers would do them some good.
Family-owned Merrill Gardens proudly offers independent living, assisted living, and memory care at communities across the United States.
We Empower Our Residents
Independence is cherished at Merrill Gardens, and nothing makes us happier than empowering our residents to do everything they want. We're happy to provide all the services and freedoms that set us apart. Anytime Dining means sitting down to made-to-order restaurant style meals or snacks when you want, as often as you want. Our 7-days-a-week activity calendar is driven by the desires of our residents and administered by our full-time Active Living Director. And living here always comes with the Merrill Family Guarantee - if the community doesn't fit with the needs or lifestyle of your loved one, we will refund up to 60 days of their stay with us.
At Merrill Gardens, we are prepared to grow with your loved one. Our communities are licensed such that residents can stay in their apartment home even if their needs may change.
Anytime Dining
Let's eat! Treat yourself to made to order meals or a snack in our restaurant style dining room anytime you like, as often as you like.
Transportation
Where to? Whether you are off to do a little shopping, a doctor's visit, or to see the sites around town, we can make all the arrangements in addition to our regularly scheduled outings.
Active Living
At your service. Our Active Living Directors oversee a full activities calendar created around the interests and desires of residents – day trips, recitals, outings, Wii bowling, park walks, book clubs, high tea, parties, spiritual direction, and everything in between.
Tips For Senior Living Search
We asked some experts for tips to help you navigate your search for the perfect new home. We think these family members share some excellent advice!