For information about our response to COVID-19 click here.
We are welcoming new residents - ask about our touring options!
Enjoy More at The Groves, A Merrill Gardens Community
You'll be proud to call our community home. With beautiful private apartments bathed in natural light, cozy amenity spaces and a restaurant style dining room where you can eat on your own schedule, The Groves is the perfect place to explore the next phase of your life. You'll love living here with a packed activity program and team members who are available 24 hours a day, seven days a week.
We offer independent living, assisted living, and memory care with a surprisingly affordable monthly rental rate.
Starting at $1,800!*
*Based on availability. Contact us today.
Meet Tana Gall,
President
At the Merrill family of senior living communities, we believe life should be all about the choices you can make and the things you can do. It's what drives us.
We are a family company, and we embrace the idea of family from our residents to our team members. We look forward to meeting you and welcoming you to the family as well.
– Tana Gall, President
Our Simple Assessment
We know the decision to move yourself or a loved one to a senior living community can feel overwhelming. Our simple four-minute assessment can help you make more informed choices and match your needs with the right level of support.
Great Care. Great Value.
At The Groves, we celebrate your individuality and we want you to live as you choose. Our community is designed to help you remain active and independent and if you need care, we are here for you.
Our community team has years of experience and they are ready to meet each resident's individual needs. We focus on providing a lifestyle that is filled with freedom, flexibility, friendships and fun!
Connect with Goodyear, AZ
We offer senior living just 20 minutes from downtown Phoenix, adjacent to shopping, restaurants, walking paths, parks and golf. All the benefits of the Valley of the Sun are available to residents of The Groves, A Merrill Gardens Community.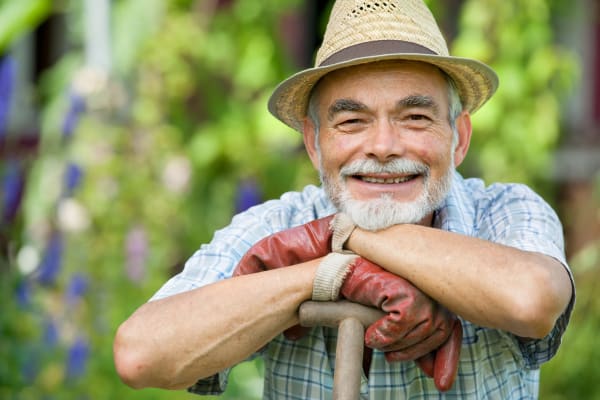 An Active Life is a Happy Life
Managing a packed calendar of enriching activities is a full-time job, and our Active Living Program Director is up to the task. We're driven by the desires of the people who live here and our days are jam packed with lectures, parties, outings, political discussions, games, social meetups, and religious interest events. More choices than you'll have time for in your day!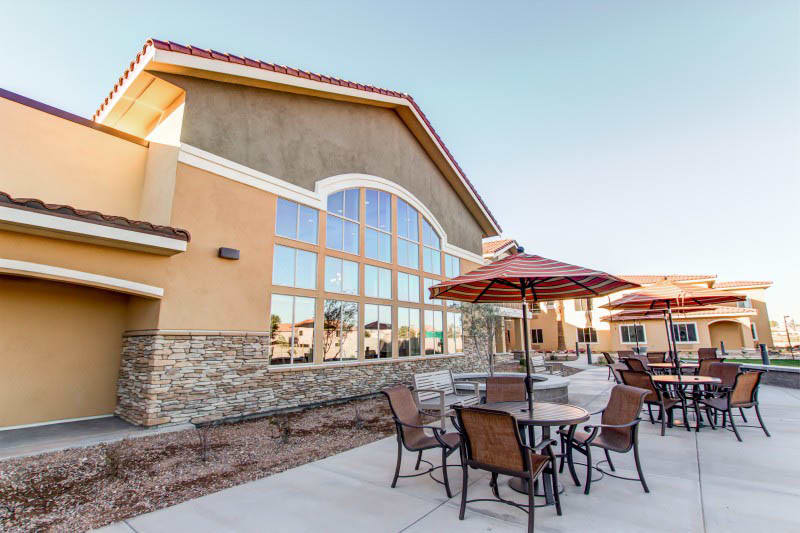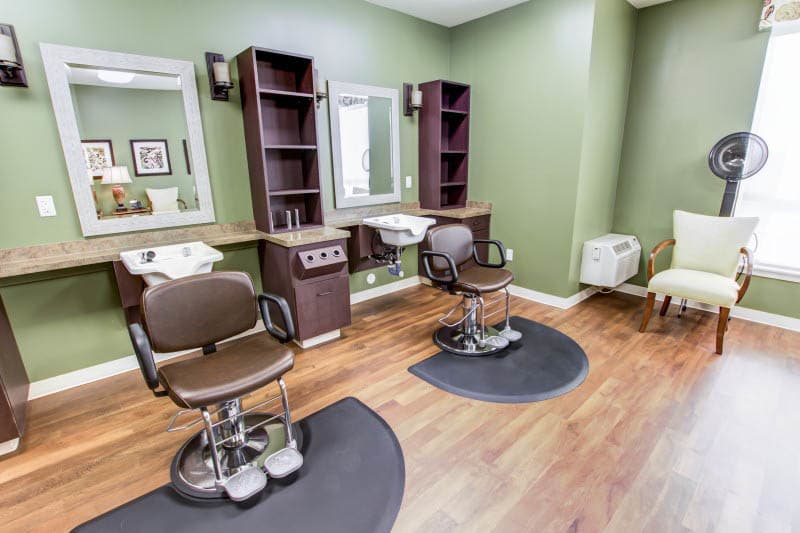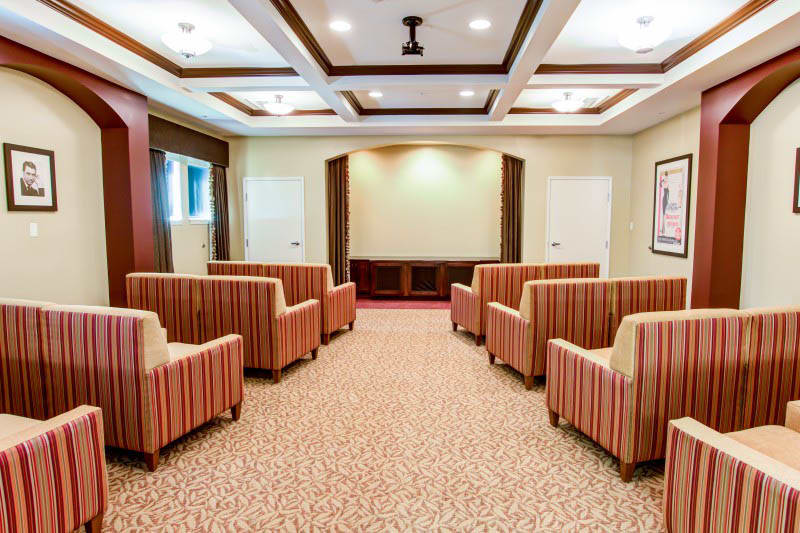 Light Up Your Life
The Groves features 128 senior living apartments, including studios, one and two bedroom apartments with kitchenettes, as well as memory care apartments.
In addition to our independent living, assisted living, and memory care services, you can take advantage of our flexible personal care services program if needed, in which we tailor a plan to your particular needs. We offer great care at a great value.
Anytime Dining revolutionizes the idea of meal service by giving you the choice of when and how often to eat in our restaurant-style dining area. Your schedule, your way, 7am to 7pm, 7 days a week.
Our Active Living is dedicated to giving you access to the kinds of physical, social, intellectual, emotional, and spiritual needs that interest you. Our Active Living Director builds our calendar around the expressed desires of the residents.

 Library

 Living Areas
 Meeting Spaces
 Salon

 Central Air

 Courtyard

 Movie Theater
 Bistro

 Piano
 Outdoor Patio
 Washer/Dryer
 Kitchen/Kitchenette
 Parking
 Fitness Area
 24-Hour Staffing
 Resident Call System

 Transportation Options
 Anytime Dining

 On-Site Maintenance

 Weekly Housekeeping
 Wellness Program
 Pets Welcome

 Linen Service
Nearby Communities
Explore other Merrill communities. 
The Groves, A Merrill Gardens Community, is honored to be recognized as "Best of Assisted Living 2018" for excellence in assisted living. Positive consumer ratings led to this industry leading distinction from SeniorAdvisor.com.