Enjoy More at Merrill Gardens at Columbia
Enjoy more at Merrill Gardens at Columbia. Our community is designed to meet your individual needs and give you the freedom to be yourself. We offer the best in senior living from a family owned company that knows connection is everything.
Ask About Our Special Spring Savings!*
*Limited time offer. Ask for details.
A message from the
General Manager
After almost 20 years in the senior living industry, I am passionate about delivering quality and friendly service from all our team members each and every day throughout our community. Our care, activity, and dining teams create an environment where every day our residents thrive and enjoy more.
Merrill Gardens at Columbia is located in the new Bull Street District – our location is central to everything in the Midlands. Fine dining, shopping, parks, cultural events, and Lake Murray are just minutes away. Enjoy professional baseball just across the street at Segra Park. Our community allows you to enjoy a lifestyle that matches your personal needs and allows the freedom to be as active as you desire and build new relationships.
I am grateful to be a part of this community, and it will be an honor and privilege to welcome you to your new home at Merrill Gardens at Columbia! We look forward to welcoming you soon.
– Dougal Kear, General Manager
Our Simple Assessment
We know the decision to move yourself or a loved one to a senior living community can feel overwhelming. Our simple four-minute assessment can help you make more informed choices and match your needs with the right level of support.
Welcome Home
Merrill Gardens at Columbia offers the best in vibrant, connected senior living, with a month-to-month rental option to give you freedom and flexibility. Located in downtown Columbia's largest urban redevelopment site and close to everything you need, this new senior living community is just minutes away from the capitol and the University of South Carolina. Enjoy the excitement of in-town living and then retreat to your private air conditioned apartment with a patio, full kitchen and washer dryer or explore the bistro, fitness area and our private movie theater.
We're Proud Of Our Community
Located in the center of the exciting BullStreet development bursting with shopping, dining, and entertainment right outside your door, Merrill Gardens is in the heart of it all. This stunning new community features traditional design with a modern twist with spacious private apartments and lots of cozy common areas. Sit back and enjoy the BullStreet lifestyle with an impressive array of amenities at your fingertips. Take a stroll across the street to enjoy the Segra Park professional baseball stadium - the ballpark is open to the public every day as a park with a walking track.
We'd love the opportunity to share more about our future community.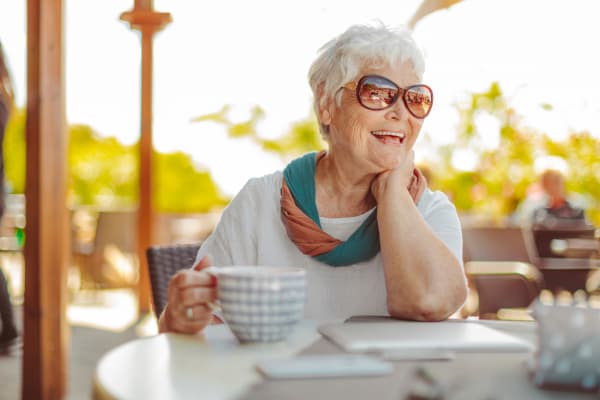 An Active Life is a Happy Life
Managing a packed calendar of enriching activities is a full-time job and our Active Living Program Director is up to the task. We're driven by the desires of the people who live here and our days are jam packed with lectures, parties, outings, political discussions, games, social meetups, and religious interest events. More choices than you'll have time for in your day!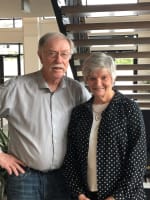 With a qualified administration and an energetic and caring staff, retired living at Merrill Gardens is a pleasant experience. Housed in a well-designed facility, one should not neglect to mention that dining is wonderfully planned and executed. 
– Donald and Connie Gray - Residents at Merrill Gardens at Columbia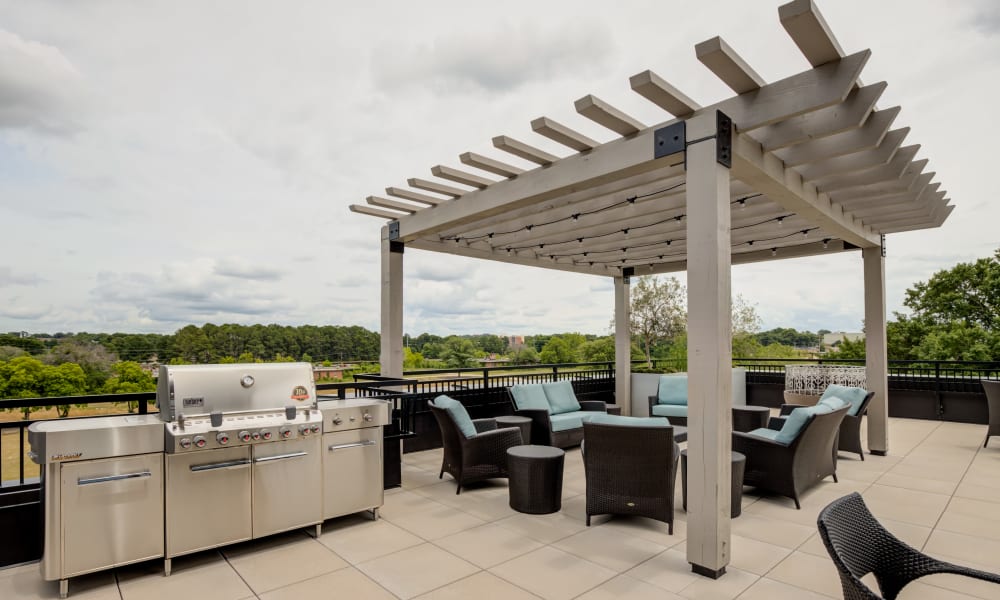 We know you're going to love it here.
It's all about choice. Choose from a variety of floor plan styles to find something just right for you. Enjoy concierge services, scheduled transportation, 24-hour staffing, and weekly housekeeping.
Our Anytime Dining program keeps up with your schedule with fresh, restaurant style meals served from 7am to 7pm, seven days a week.
You'll live a full and happy life built around your delights and hobbies.
 Library

 Living Areas
 Meeting Spaces
 Salon

 Central Air
 Small Pets

 Movie Theater
 Bistro
 Patio/Balcony
 Washer/Dryer
 Kitchen/Kitchenette
 Parking
 Fitness Area
 24-Hour Staffing
 Resident Call System

 Transportation Options
 Anytime Dining

 On-Site Maintenance

 Weekly Housekeeping

 Wellness Program
 Pets Welcome

 In-House Care Agency