Enjoy More at Merrill Gardens at Burien
Our community is designed to meet your individual needs and give you the freedom to be yourself. We offer quality independent senior living, assisted living, and memory care from a family-owned company that knows connection is everything.
Visit and enjoy a meal on us!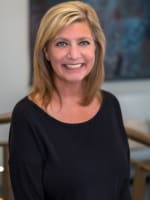 Meet Sarah Kiepe,
General Manager

I have spent over 35 years of my life in the hospitality industry, and I am thrilled to bring my experience to Merrill Gardens. I am a true "Washingtonian" born and raised in Seattle – I love salmon, Washington wine and my Seahawks! 
Being a part of the Burien team and community has brought a new purpose to my life and career. The residents, their families, and the team members make Burien such a special place to be a part of. I am excited to see our Burien family continue to grow.
– Sarah Kiepe, General Manager
Our Simple Assessment
We know the decision to move yourself or a loved one to a senior living community can feel overwhelming. Our simple four-minute assessment can help you make more informed choices and match your needs with the right level of support.
A Vibrant Lifestyle
Merrill Gardens is located in downtown Burien. This senior living community offers a blend of traditional architecture and modern elements. The community has a lovely courtyard and amphitheater, open to the public, right next door to the existing town center park.
We're Proud of Our Community
Call to learn about our apartments that include a washer/dryer, air conditioning and more.
Merrill Gardens at Burien offers stunning views of Mt. Rainier from private apartments complete with a full kitchen and washer and dryer. There are lots of comfortable areas for relaxing and enjoying time with friends and family including a theater and cozy bistro. We'd love the opportunity to show you around and give you a taste of what we've got cooking.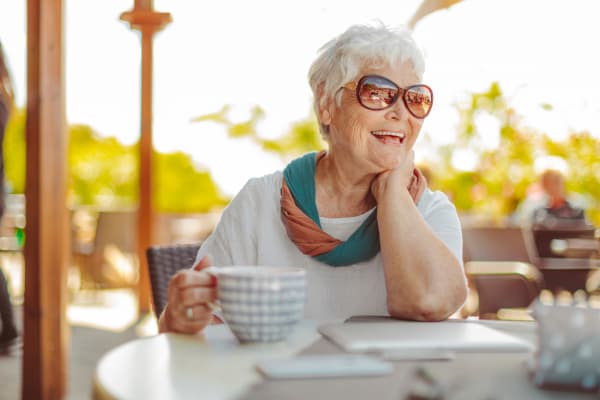 An Active Life is a Happy Life
Managing a packed calendar of enriching activities is a full-time job and our Active Living Program Director is up to the task. We're driven by the desires of the people who live here and our days are jam packed with more choices than you'll have time for in your day.

As a long-time Burien resident I watched Merrill Gardens from ground breaking to completion. To be able to remain in this community that I love has been a great plus. Living here was not just turning a new page in life but a whole new chapter with a warm, caring community. Staff and new friends make my days so interesting and full of life. Thank you Merrill Gardens.
– Sandra Johnson, Resident at Merrill Gardens at Burien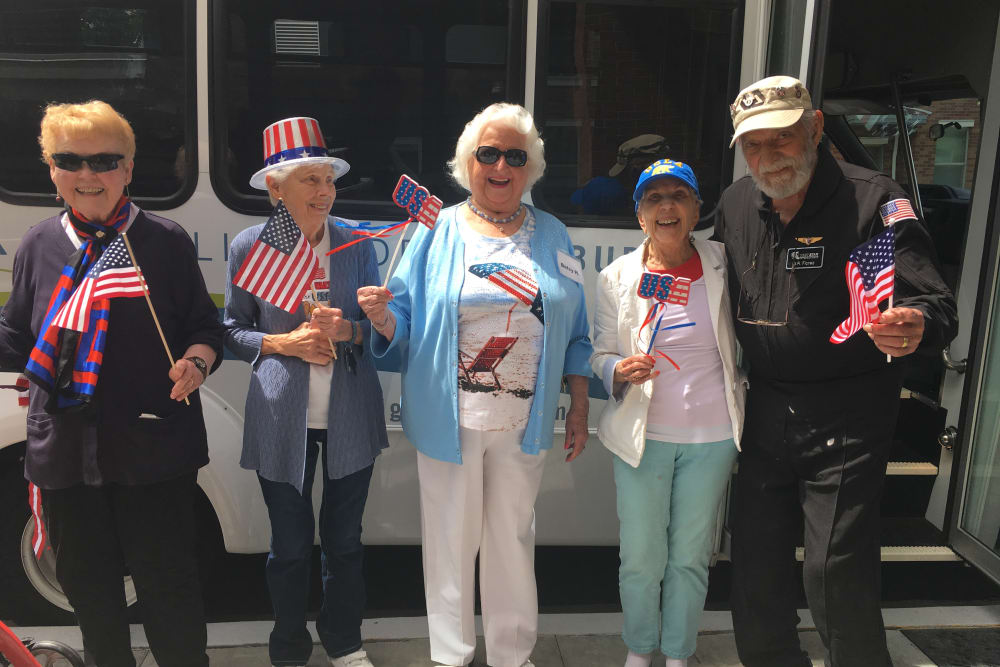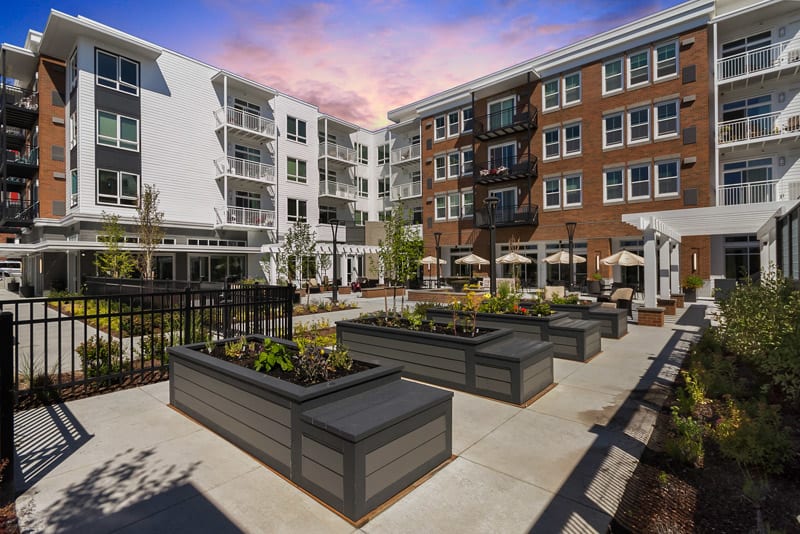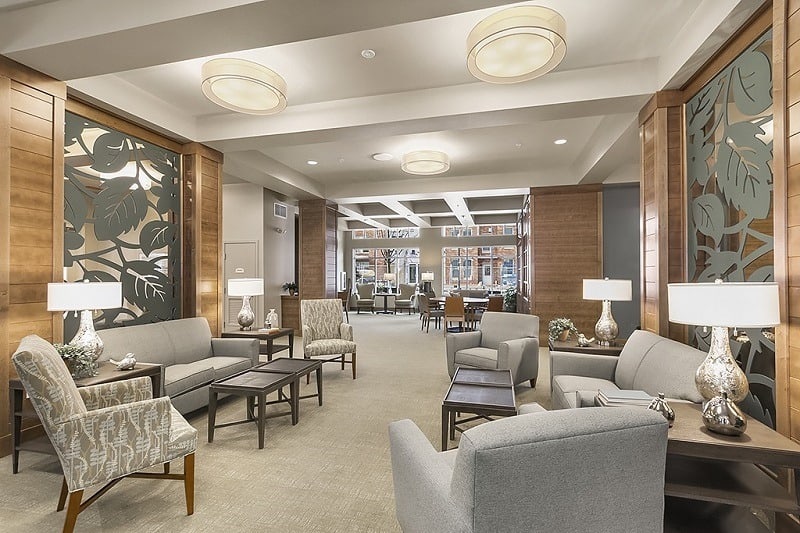 We know you're going to love it here.
Choose from 126 studio, one, and two-bedroom apartments, memory care options, enjoy concierge services, scheduled transportation, 24-hour staffing, and weekly housekeeping.
Our Anytime Dining program keeps up with your schedule with fresh, restaurant style meals served from 7am to 7pm, seven days a week.
You'll live a full and happy life built around your delights and hobbies.

 Library

 Living Areas
 Meeting Spaces
 Salon

 Central Air

 Courtyard

 Garage

 Wine Bar
 Piano
 Patio/Balcony

 Washer/Dryer
 Kitchen/Kitchenette

 Movie Theater
 Fitness Area

 24-Hour Staffing
 Resident Call System

 Transportation Options

 Anytime Dining

 On-Site Maintenance

 Weekly Housekeeping

 Wellness Program
 Pets Welcome
Nearby Communities
Explore other Merrill communities.