Enjoy More at Merrill Gardens at Renton Centre
Our community is designed to meet your individual needs and give you the freedom to be yourself. We offer quality in a continuum of senior living options from a family-owned company that knows that connection is everything. Choose from independent living, assisted living, and two innovative memory care programs, all focused on actively engaging our residents.
Visit And Enjoy A Meal On Us!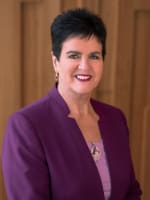 A message from our
Senior General Manager
Welcome to Renton Centre! I've had the privilege of managing this community for seventeen years. During that time, my award winning staff and I have been a part of the lives of over 1,100 residents and their families. When you walk through our front door, you can feel the warmth and engagement that embodies the Merrill Gardens lifestyle. We look forward to welcoming you into our family!
– Shelley Thompson, MPA, CDAL, Senior General Manager
Our Simple Assessment
We know the decision to move yourself or a loved one to a senior living community can feel overwhelming. Our simple four-minute assessment can help you make more informed choices and match your needs with the right level of support.
We Love it Here. You Will Too.
Our community has been recognized with the Best of Renton Award every year for the past thirteen years for our easy lifestyle and exciting programs. Relax on one of our two beautiful rooftop decks, enjoy the fire pit and amazing views. Our decks and garden terraces are filled with flower boxes for gardening and surround the community in vibrant colors all year long. Our beautiful Dining Room, Café, and Bistro offer great opportunities for visiting with friends and family, with two warm and inviting fireplaces.
Take advantage of our Wellness Center with physical and occupational therapy services from Select Rehab and a spacious new Fitness Center with state of the art equipment. Our theatre offers comfortable seating with the latest in streaming content and community active living spaces for crafts, art, and cooking. Residents enjoy their game room, grand piano, well-appointed library, and salon/barbershop.
Income Qualified Program
If you are 62 or older with a moderate income you may be eligible for the Income Qualified Program - call us today to see if you qualify.
Merrill Gardens at Renton Centre can help you find a lifestyle that meets your financial situation. If your income is less than $47,150* annually as an individual or $53,850* annually for a couple, enjoy all that Merrill Gardens has to offer at a discounted rate. Call today to see if you qualify!
*Amounts are subject to change by the WSHFC. Please ask for details.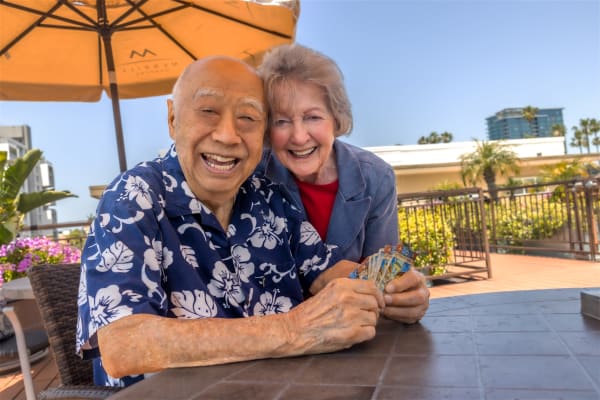 An Active Life is a Happy Life
Managing a packed calendar of enriching activities is a full-time job and our Active Living Program Director is up to the task. We're driven by the desires of the people who live here and our days are jam packed with more choices than you'll have time for in your day.
My sister Florence and I moved into Renton Centre in 2007. We had adjacent one bedroom apartments and began our new life. We were both Renton natives and it was good to be in a familiar neighborhood near old friends. In no time, we made new friends and it all became so comfortable. My other sister has also moved in as well and it is nice to have her so close. I enjoy Merrill Gardens very much. The staff is amazing and takes good care of us all. At 104 years of age I feel blessed and grateful!
– Louise George, Charter Resident at Merrill Gardens at Renton Centre since 2007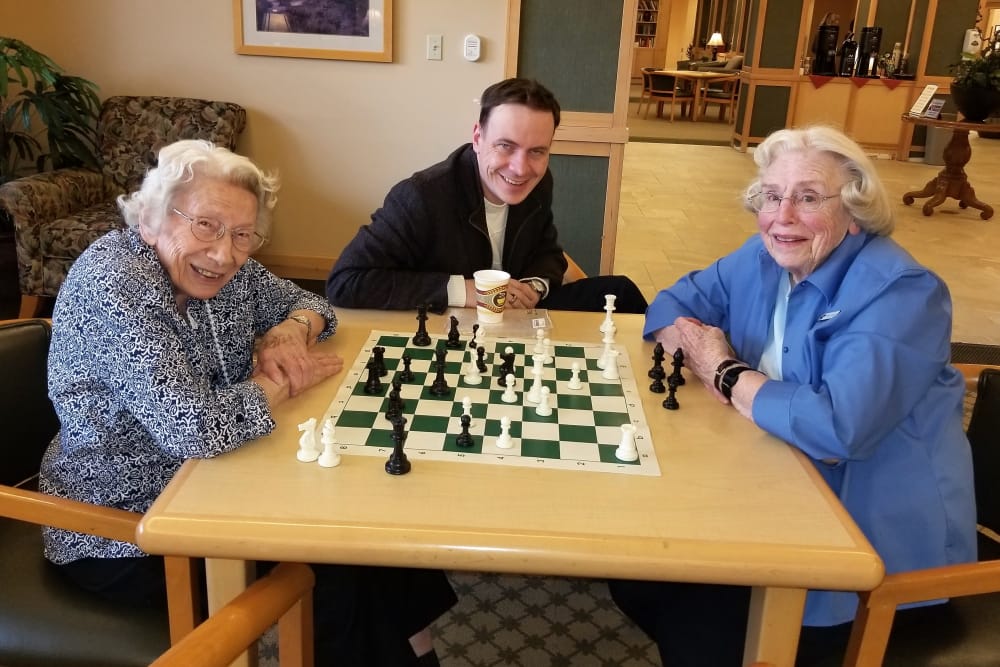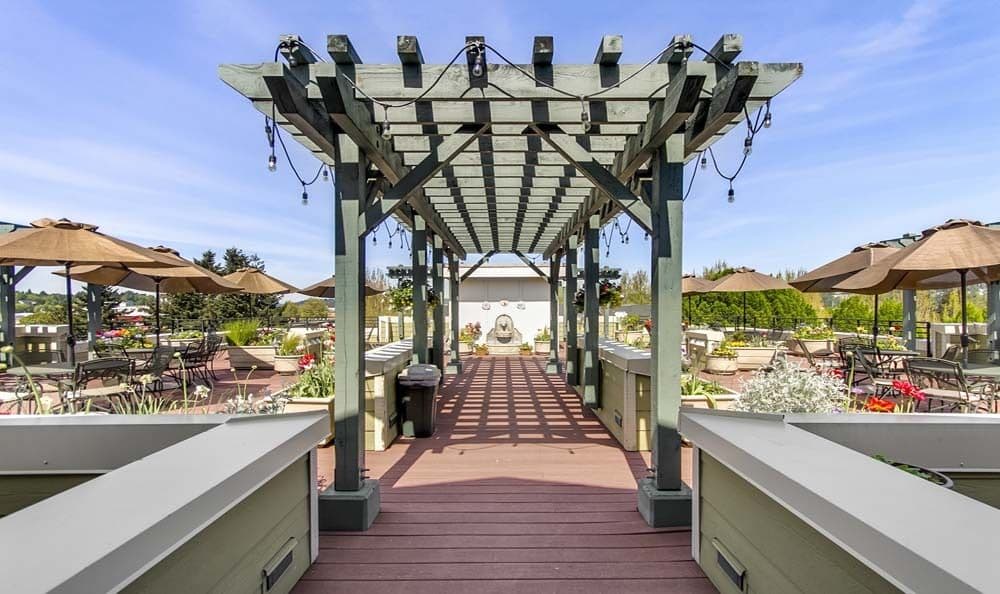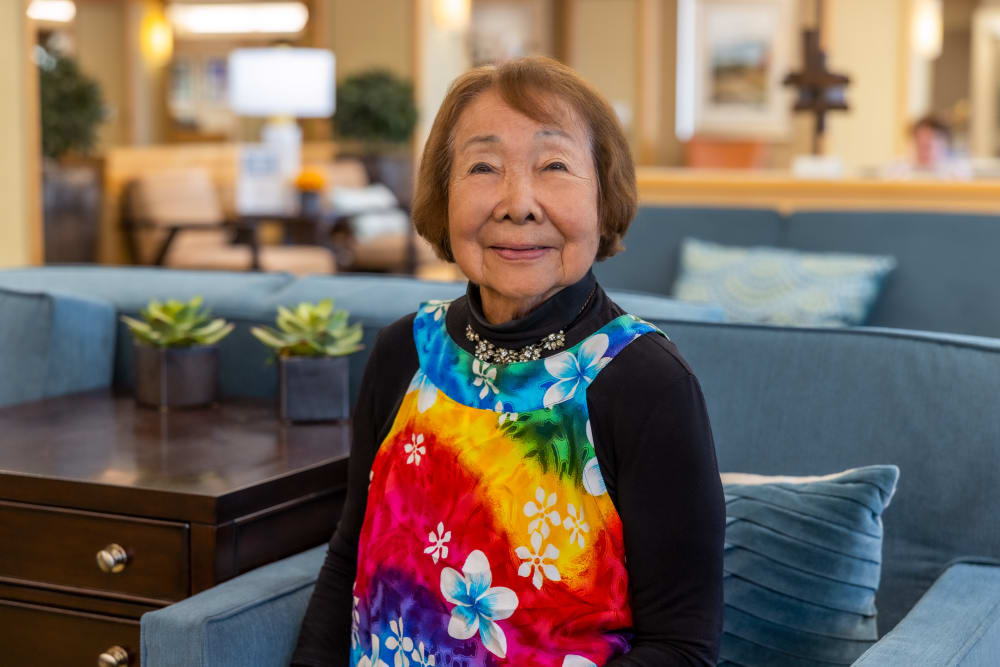 We know you're going to love it here.
It's all about choice. Choose from 184 studio, one, and two bedroom private apartments and 24 private and shared memory care apartments in a secure setting. Enjoy concierge services, daily scheduled transportation, 24-hour staffing and weekly housekeeping.
Our Anytime Dining program keeps up with your schedule with fresh, restaurant style meals served from 7am to 7pm, seven days a week.
You'll live a full and happy life built around your delights and hobbies.

 Library

 Living Areas
 Meeting Spaces
 Salon

 Courtyard

 Parking Garage

 Piano
 Patio/Balcony

 Washer/Dryer
 Kitchen/Kitchenette

 Central Air
 Fitness Area

 24-Hour Staffing
 Resident Call System

 Transportation Options

 Anytime Dining

 On-Site Maintenance

 Weekly Housekeeping
 Wellness Program
 Pets Welcome
Nearby Communities
Explore other Merrill communities.