Enjoy More at Merrill Gardens at Kirkland
Our community is designed to meet your individual needs and give you the freedom to be yourself. We offer quality independent senior living and assisted living from a family-owned company that knows connection is everything.
We are proud to have received the Best of Kirkland Award for senior living each year for the past five years.
Ask About Our Special Savings!*
*Limited time offer. Call for details.
A message from our
General Manager

I have spent my professional career creating an environment that is caring, nurturing and focused on service. As the General Manager of Merrill Gardens at Kirkland, I challenge myself to create a community based on a foundation of trust built through integrity and collaboration. With love and joy we are called to serve our residents, team members, and ourselves.
– Reza Baharmast, General Manager
Our Simple Assessment
We know the decision to move yourself or a loved one to a senior living community can feel overwhelming. Our simple four-minute assessment can help you make more informed choices and match your needs with the right level of support.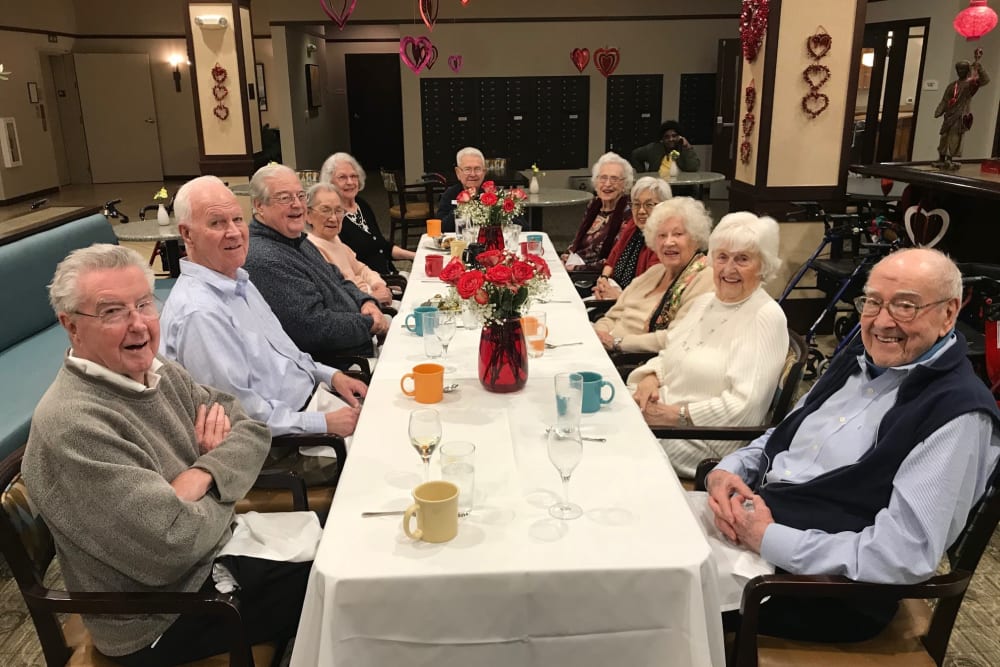 A Vibrant Life
You're going to love the Kirkland lifestyle. Enjoy being close to the bustling but cozy downtown area with a wide range of cultural activities, international cuisine, and waterfront parks—all within walking distance. Enjoy the views from the beautiful shores of Lake Washington and beyond to the city of Seattle.
Our contemporary community design features stunning amenity spaces, including a bistro-style wine bar and our terrace garden is a cozy spot to enjoy the outdoors. Our spacious apartments include full kitchens.
Income Qualified Program
If you are 62 or older with a moderate income you may be eligible for the Income Qualified Program - call us today to see if you qualify.
Merrill Gardens at Kirkland can help you find a lifestyle that meets your financial situation. If your income is less than $47,150* annually as an individual or $53,850* annually for a couple, enjoy all that Merrill Gardens has to offer at a discounted rate. Call today to see if you qualify!
*Amounts are subject to change by the WSHFC. Please ask for details.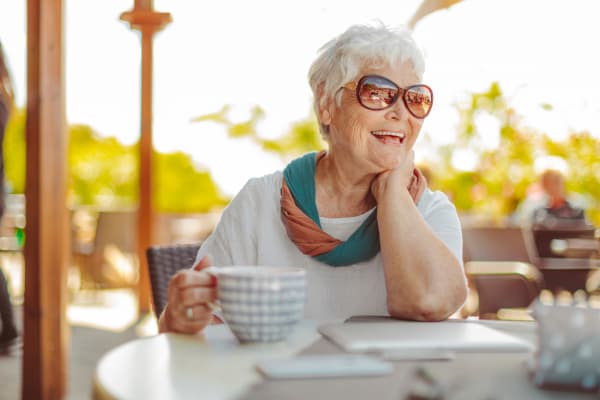 An Active Life is a Happy Life
Managing a packed calendar of enriching activities is a full-time job and our Active Living Program Director is up to the task. We're driven by the desires of the people who live here and our days are jam packed with more choices than you'll have time for in your day.
Enjoy our award winning interactive Meurals program that brings art to life!
In joining the Merrill Gardens family I have not only made new friends, but my life has been enriched with the new challenges and opportunities that have been made available to me. It is a joy to be able to join friends in the various activities that are offered.
I actually think that being with the Merrill Gardens at Kirkland family has added years to my life because of the care and love that have been offered each day from friends and staff.
– Betty Compton, Resident at Merrill Gardens at Kirkland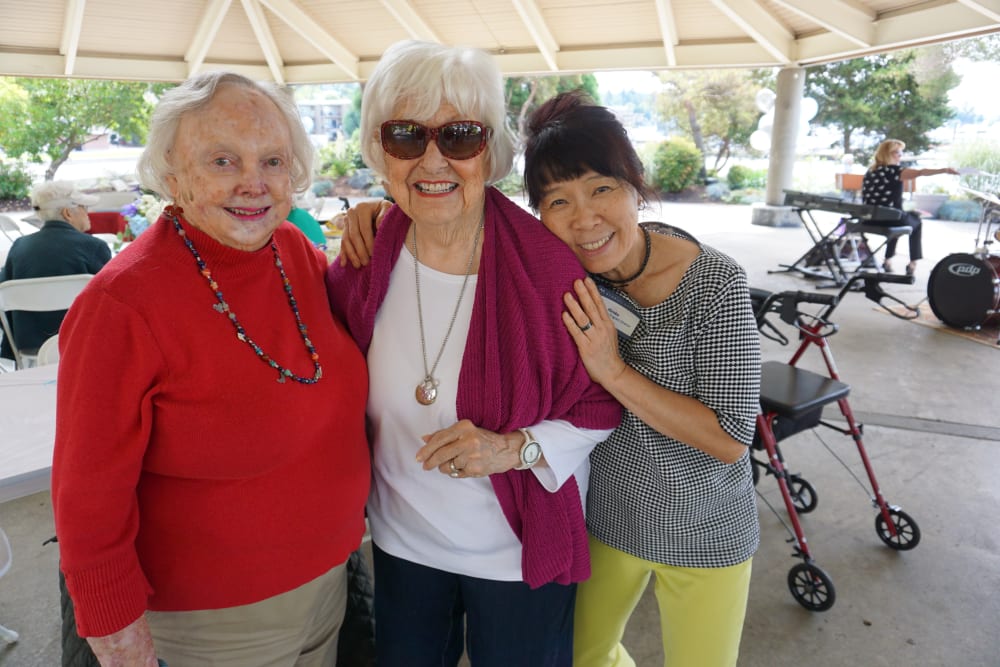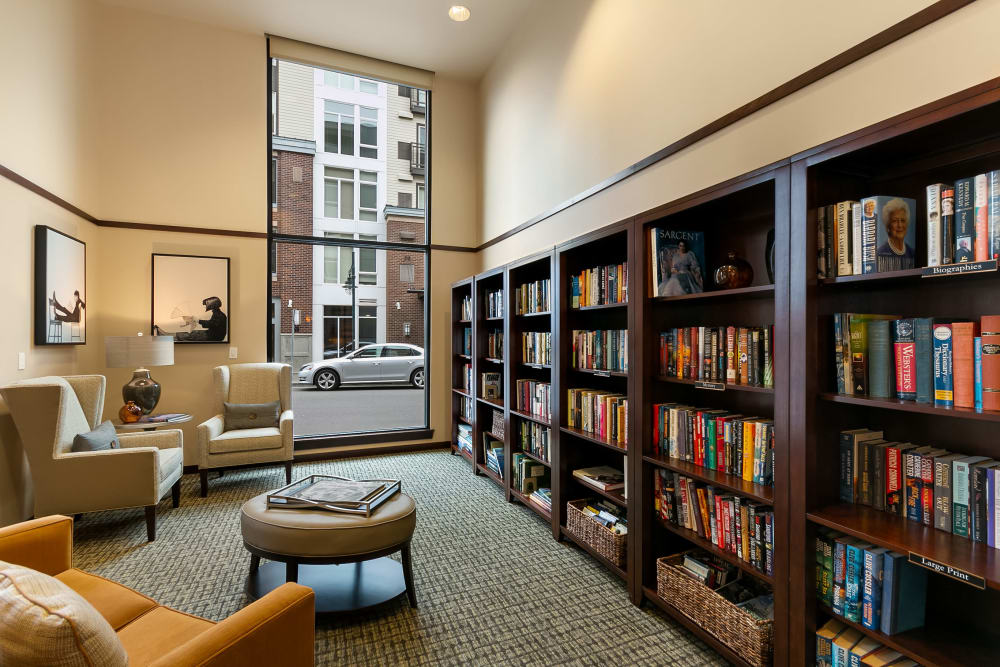 We know you're going to love it here.
It's all about choice. Choose from 115 studio, one, and two bedroom apartments and enjoy concierge services, scheduled transportation, 24-hour staffing, and weekly housekeeping.
Our Anytime Dining program keeps up with your schedule with fresh, restaurant style meals served from 7am to 7pm, seven days a week.
You'll live a full and happy life built around your delights and hobbies.
 Library

 Living Areas
 Meeting Spaces
 Salon

 Central Air

 Courtyard

 Garage
 Wine Bar

 Piano
 Washer/Dryer
 Kitchen/Kitchenette
 Patio/Balcony

 Movie Theater
 24-Hour Staffing
 Resident Call System

 Transportation Options
 Anytime Dining

 On-Site Maintenance

 Weekly Housekeeping
 Wellness Program
 Pets Welcome
Nearby Communities
Explore other Merrill communities. 
We are proud to have received the Best of Kirkland Award for senior living for the past five years.