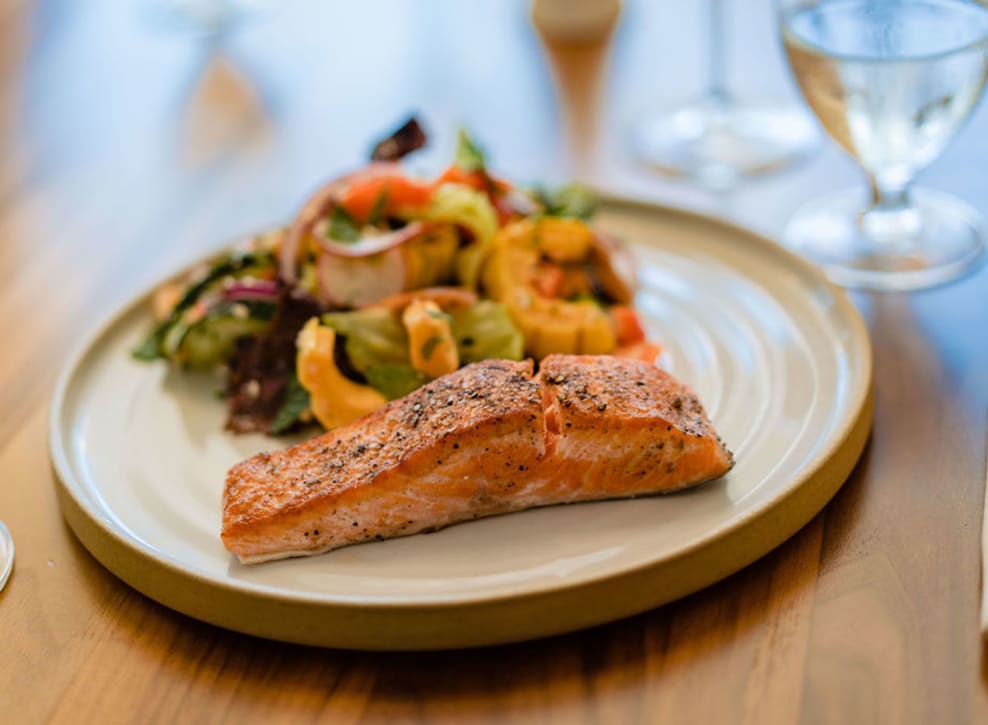 Hue
Hue, located on the fifth floor of Murano Senior Living, is open daily from 7:00 am to 7:00 pm, serving breakfast, lunch, and dinner all day. At Hue, you will find a casual, unexpected approach to your favorite dishes.
Mood Bar
Mood Bar is another dining option exclusively for Murano Senior Living residents and their guests. Open from 12:00-8:00 pm daily, the Mood Bar offers a full menu and full bar focusing on fine wines in a relaxed atmosphere.
Mosaic
Mosaic is the newest addition to Murano Senior Living. Opening soon, Mosaic will be reservations-only and offer northwestern-inspired, center-plated, chef-designed entrees.
Sean Klos
Sean Klos is Murano Senior Living's dedicated Food and Beverage Director. Joining Murano Senior Living in August 2019, Sean has extensive experience in the restaurant industry. From overseeing food and beverage programs in four-star resorts, managing several dining rooms onboard Holland America Cruise Lines, and partnering in a Seattle-based beer hall, Sean brings creativity and enthusiasm to the Murano Senior Living dining experience.
Chef Alvin Tsao
Chef Alvin Tsao joined Murano Senior Living as the Executive Chef in September 2020, coming to us from Seattle's Manolin, one of Seattle's top 10 best new restaurants, according to Bon Appetit Magazine. Starting his culinary journey at 26 years old, Chef Tsao trained at the world-renowned Culinary Institute of America (CIA) in downtown Napa, California.