Enjoy More at Merrill Gardens at Glen Mills
Merrill Gardens at Glen Mills is a luxury senior living community close to parks, restaurants, shopping, healthcare centers, worship sites, and more. And our transportation services are here to help you explore it all.
Call To Schedule A Tour Today!
A message from the
General Manager

Joe has been a General Manager for over a decade, a career he started after serving as a school principal for 22 years. He has jokingly stated that the two positions are very similar, the only difference is that his "students" are a bit older now. Joe greatly enjoys his General Manager position, as it gives him the opportunity to make a difference in the lives of his residents, their families, and team members at Merrill Gardens at Glen Mills. In his free time, Joe enjoys woodworking, gardening, and camping.
– Joe Detzner, General Manager
Our Simple Assessment
We know the decision to move yourself or a loved one to a senior living community can feel overwhelming. Our simple four-minute assessment can help you make more informed choices and match your needs with the right level of support.
A Vibrant Lifestyle
Merrill Gardens at Glen Mills is tailor-made for active seniors with apartment homes around shared courtyards, convenient walking trails, and tree-lined outdoor parkways. With varying levels of care services all in one place, Merrill Gardens at Glen Mills allows for needed transitions in services that come over time.
Retirement Elevated
What does elevated retirement look like? It's when you relax more and worry less. It's when you socialize more and fuss with the house less. In a nutshell, it's when retirement life gets a whole lot easier. Explore the possibilities at Merrill Gardens at Glen Mills, the newest senior living community in the Concord Township area, with independent living, personal care, and memory care. It's never too late to elevate your retirement.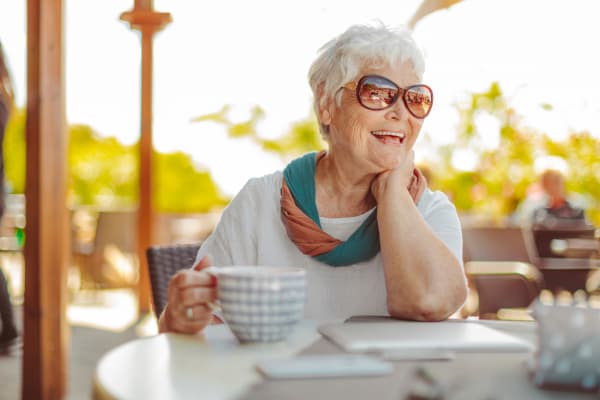 An Active Life is a Happy Life
We plan our daily activity calendar around what our residents are interested in doing, learning how they like to spend their days and seeking out both new experiences and ways to reignite old passions. We love celebrating holidays—both traditional and nontraditional—with fun festivities throughout the year.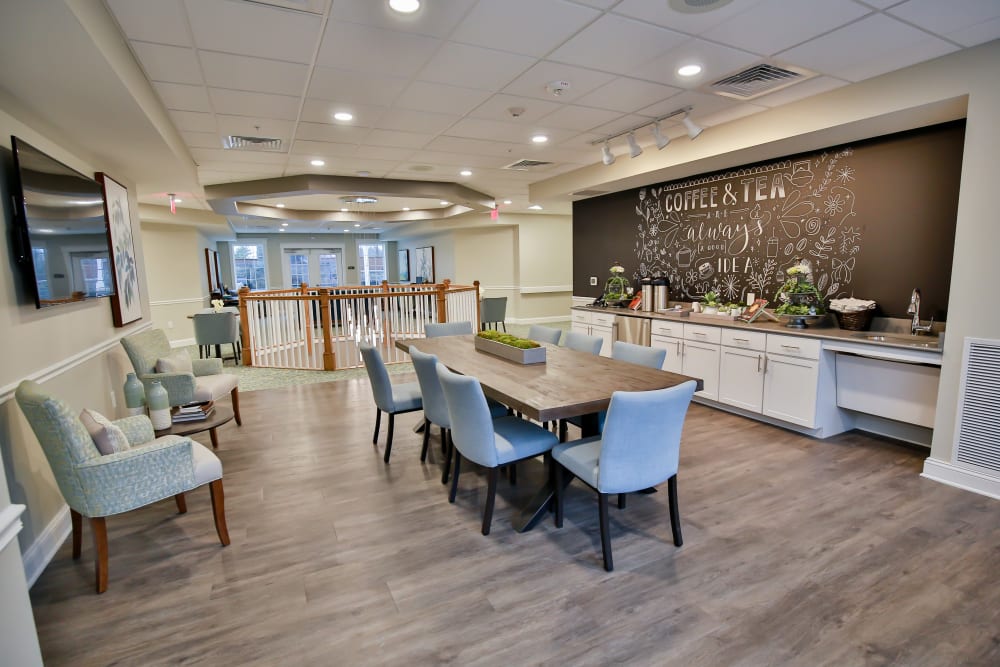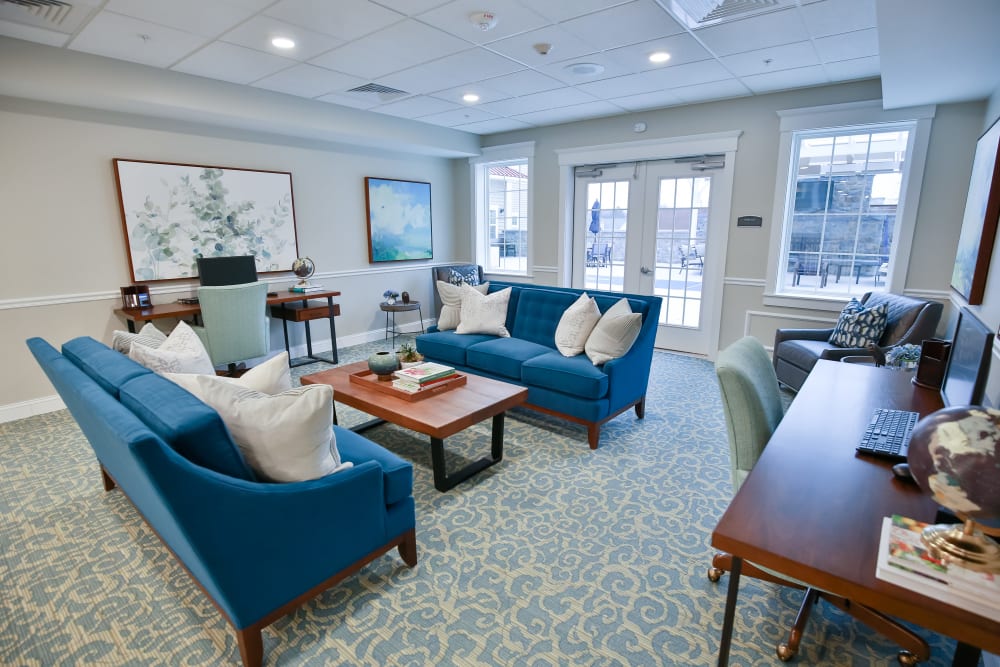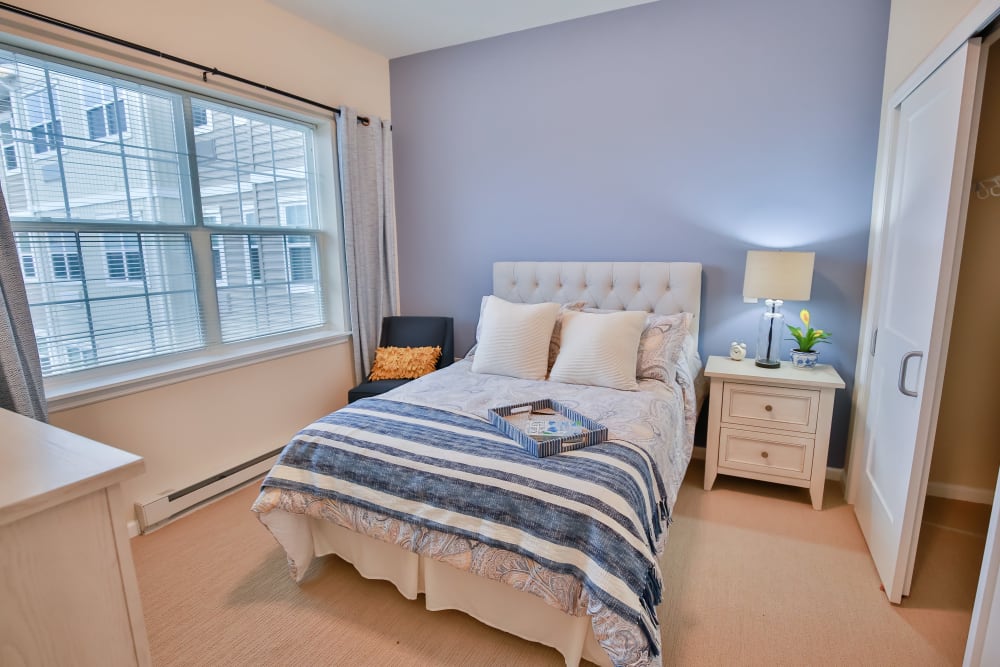 We know you're going to love it here.
It's all about choice. Choose from 173 apartments, including studios, one, and two bedrooms, with services ranging from independent living to personal care and memory care options.
Our Anytime Dining program keeps up with your schedule with fresh, restaurant-style meals served from 7am to 7pm, seven days a week.
Enjoy a variety of amenities aimed at helping you choose the way you want to spend your days.
You'll live a full and happy life built around your delights and hobbies.

 Library

 Game Room with Billliards and Video Games
 Private Dining Room
 Full-Service Salon
 Full-Service Restaurant

 Roof Top Deck

 General Store
 50's Diner
 Post Office
 Computer Lounge
 Doctor's Office

 Music Conservatory
 Pub
 Fitness Center with Visiting PT/OT

 Theater

 24-Hour Staff
 Emergency Button in Every Room

 Private Transportation Services Available

 Wifi in All Common Areas
 Chef-Prepared Meals

 Home Maintenance

 Weekly Housekeeping and Laundry Services

 Concierge Services

 On-Site RNs / LPNs

 Cable TV
 Pets Welcome
Nearby Communities
Explore other Merrill Gardens communities.